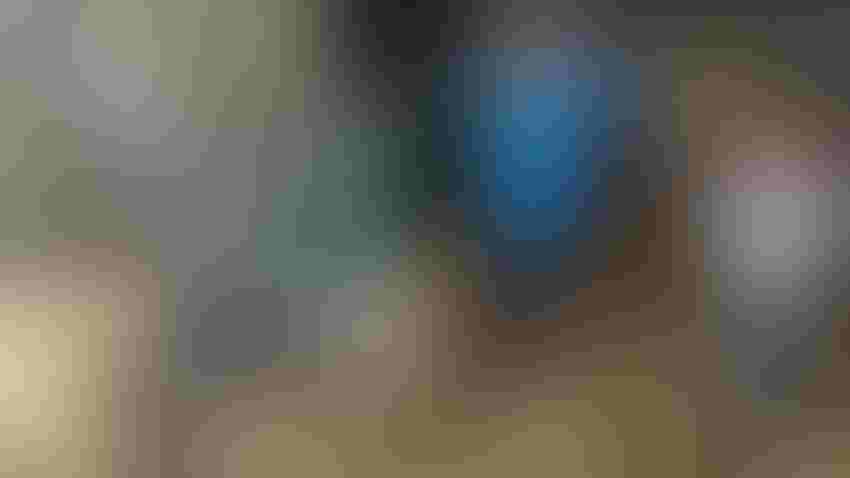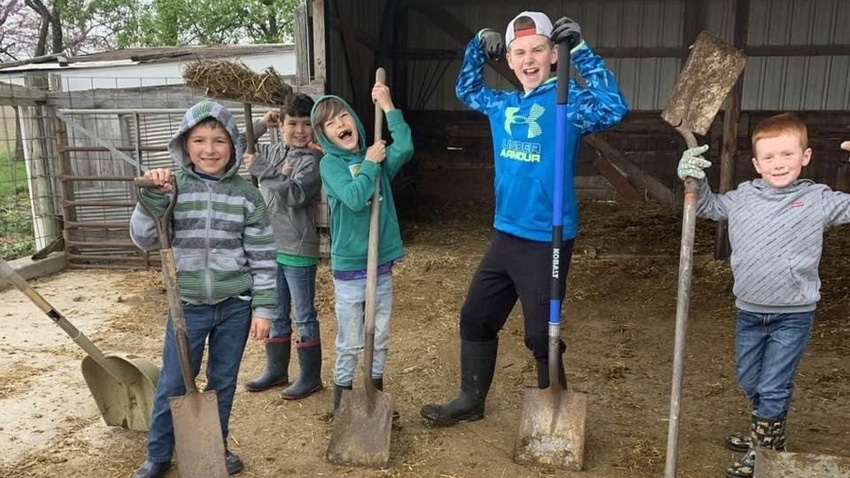 BEING BOYS! These young members of the Farmhand 101 barn crew include Graham Ferguson (left), Leo Hartwyk, Finley Thomas, Macguire Nelson and Matthias Nelson.
Photos by Joy McClain
March is coming! Soon, the barn will be open!
It's time to invite kiddos back into the barn. Not grandkids — they're a staple. I'm referring to kids who, for the most part, haven't had much exposure to agriculture outside of YouTube videos or cows they pass while traveling down the road. But their mommas appreciate a healthy dose of manure, hard work and sweat, and long to give their children that experience.
On our farm, these are mostly 30-something mothers feeling the pull back to their grandmothers, figuring out how to garden, preserve food and make their own bread. Two hours each week, they're hanging out with their little ones, practicing how to handle animals, clean and trim hooves, shovel manure, bed stalls, bottle-feed babies and raise baby chicks. We call it Farmhand 101. It is as exhausting as it is exhilarating.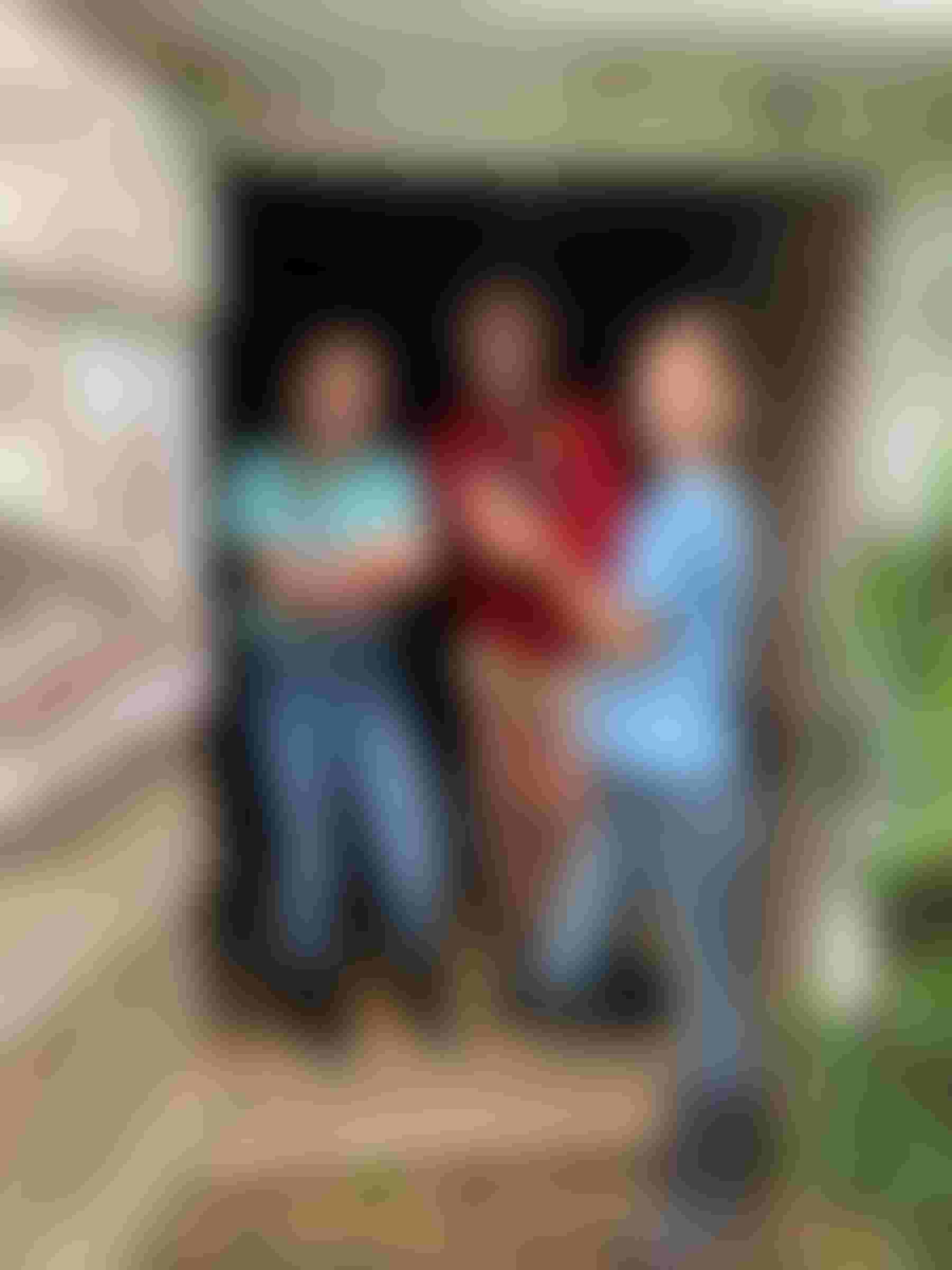 GRINNING AND LEARNING: Three "students" in the unofficial Farmhand 101 curriculum include Ila Ferguson (left), Piper Harnish and Ava Planker.
As sure as tomorrow's sunrise, mouths will gape open when they learn the purpose of the tassel and silk on an ear of corn. Frothy milk streams out from an udder. Baby animals gallop in the sunshine. Even grasping basics like the difference between hay and straw, bulls and steers, dairy and meat — yup, it all lands them in a whole new world.
We start with the expectations of the day, and we end with gratitude and prayer. We work together, pulling our share. Everyone old enough to grasp the handle of a shovel will do just that — and feel 10 feet tall doing so.
True training for tomorrow
Inquisitive kids and mommas wearing wide smiles and filthy clothes throw dirty boots in the back of the family vehicle while talking excitedly about what they learned as they look forward to next time. I witness the value of it. The parents see it. I told my beloved husband if I had the capital, I'd officially start a school: the School of Agriculture and Excellence. The bar would be set high, and I believe those kids would stretch above.
We all know the value in living a life of agriculture. Underneath every seed company hat, there's a head full of basic knowledge and lessons. Sometimes it doesn't go as planned. Sometimes you're too tired, but you do it anyway. Sometimes things break down. You fix. You go on. You stop complaining. You toughen up, you don't whine. You don't blame others for your mistakes. You figure it out.
If we want the youth of tomorrow to lead well, personally, I believe there is no better training ground than the barn.
McClain writes from Greenwood, Ind.
Subscribe to receive top agriculture news
Be informed daily with these free e-newsletters
You May Also Like
---