Covington was released by the North Carolina State University sweetpotato  breeding program in 2005  and is the most widely planted sweetpotato variety in North Carolina today.
John Hart
Although my computer spellcheck disagrees, "sweetpotato" should be one word rather than two. In 1989, the National Sweetpotato Collaborators Group changed their spelling of sweet potato to "sweetpotato" in order to set the flavorful vegetable apart from white potatoes as well as yams, which actually are not sweetpotatoes at all.
In 2019, the North Carolina Sweetpotato Commission lobbied the state general assembly to officially change the spelling of "sweet potato" to "sweetpotato." The measure passed and was signed into law by the governor. Since then, the commission has been on a mission to advocate for the one-word spelling.
Unlike the white or Irish potato, which is a tuber, the sweetpotato is a root vegetable and offers a different nutrient profile than the white potato. Sweetpotatoes are often confused with yams, which are also tubers, native to Africa and white-fleshed rather than orange. The one-word spelling certainly sets the sweetpotato apart, with its own unique flavor and profile.
Sweetpotatoes are the most important vegetable crop grown in North Carolina and a major economic driver for eastern North Carolina. During 2019-2020, North Carolina farmers produced over 1.5 billion pounds of sweetpotatoes, accounting for roughly 60% of the nation's supply and were valued at $300 million per year in farm receipts (four-year average).
The dominance of North Carolina sweetpotatoes demonstrates the importance of university breeders and researchers, farmers, packers, and allied industry partners all working together to bring North Carolina sweetpotatoes to market, both at home and abroad. The North Carolina sweetpotato industry is unified. This goes a long way in the success of North Carolina sweetpotatoes.
Sweetpotatoes are gaining ground on the more ubiquitous white potato. Restaurants such as Outback Steakhouse offer sweetpotatoes as a side for those who want to move beyond the traditional baked potato while sweetpotato fries are showing up on more restaurant menus. The menu options for the sweetpotato are limitless.
Yes, North Carolina's No. 1 vegetable crop is the sweetpotato, not sweet potato. One thing is certain, this one-word crop has a great story to tell.
Editor's Note: The North Carolina Sweetpotato Commission has launched a change.org campaign seeking signatures to their petition to help educate and change the spelling of sweet potato to "sweetpotato" in dictionairies and Associated Press (AP) style. To sign the petition, clink the link below.
About the Author(s)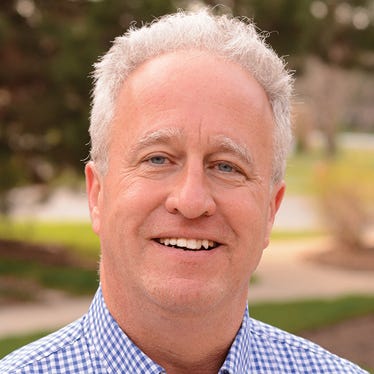 Associate Editor, Southeast Farm Press
John Hart is associate editor of Southeast Farm Press, responsible for coverage in the Carolinas and Virginia. He is based in Raleigh, N.C.
Prior to joining Southeast Farm Press, John was director of news services for the American Farm Bureau Federation in Washington, D.C. He also has experience as an energy journalist. For nine years, John was the owner, editor and publisher of The Rice World, a monthly publication serving the U.S. rice industry.  John also worked in public relations for the USA Rice Council in Houston, Texas and the Cotton Board in Memphis, Tenn. He also has experience as a farm and general assignments reporter for the Monroe, La. News-Star.
John is a native of Lake Charles, La. and is a  graduate of the LSU School of Journalism in Baton Rouge.  At LSU, he served on the staff of The Daily Reveille.
Subscribe to receive top agriculture news
Be informed daily with these free e-newsletters
You May Also Like
---