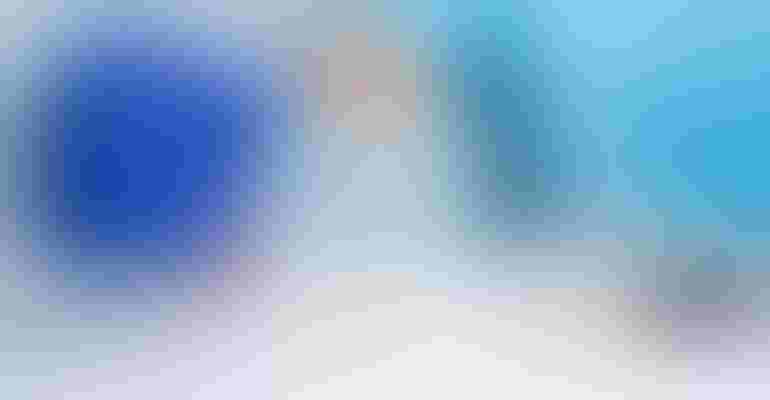 MANDATE ENFORCED MONDAY: Ag groups write Secretary Vilsack over concerns of food inspector shortages if federal employee COVID vaccine mandate limits number of workers.
Getty Images
As courts continue to challenge the federal vaccine mandates for private businesses, the Senate took a symbolic vote Wednesday with two Democrats breaking from their party to voice support for nullifying the vaccine mandate.
The White House last month issued a rule to officially mandate vaccination requirements for employees at private businesses with more than 100 employees. The rule, which would affect more than 80 million Americans, allows the Occupational Safety and Health Administration to impose thousands of dollars in fines on employers that do not comply and even threatens jail time for individuals OSHA determines to have misrepresented their vaccination or testing status.
On November 12, the U.S. Court of Appeals for the Fifth Circuit halted OSHA's enforcement of the agency's COVID-19 Emergency Temporary Standard that was set to take full effect on January 4, 2022. Despite this rebuke, the Biden administration continues to stand by its initial plans, pledging to defend it in court and implement it with a heavy hand if approved.
52-48: Senate votes to repeal the Biden Administration's COVID-19 vaccine mandate for private employers. Democrats Manchin and Tester joined all Republicans in voting Yes. This disapproval resolution by Senator Mike Braun (R-IN) now heads to the House. pic.twitter.com/FMcj4KuceB

— Craig Caplan (@CraigCaplan) December 9, 2021
Sen. Mike Braun, R-Ind., led the fight for the disapproval resolution under the Congressional Review Act for President Joe Biden's vaccine mandate for private businesses. On the Senate floor, he shared that the constitution and personal freedoms were at stake in the vote. "The federal government has no authority to make anyone choose between getting a vaccine and keeping their jobs," he said.
Sens. Joe Machin, D-W.V., and Jon Tester, D-Mont., joined the 50 Republicans to overturn the federal vaccine mandate. The members explain they are not anti-vaccine, but rather anti-mandate. Manchin and Tester are both fully vaccinated.
.@SenatorTester (D-MT) joins Neil to discuss his opposition to a private sector vaccine mandate: I believe that people need to go out and get vaccinated...but in the end, I've heard a lot from businesses in the state of Montana, and they told me it's put them in a heck of a bind. pic.twitter.com/XmDyAs361y

— Neil Cavuto (@TeamCavuto) December 8, 2021
Manchin noted in a statement that it is not the place of the federal government to tell private business owners how to protect their employees from COVID-19 and operate their businesses. "We should incentivize, not penalize, private employers to encourage vaccination among their employees," Manchin said.
That penalty could be as high as $14,000 per employee for not complying. On the Senate floor, Braun also shared that during the initial stages of the pandemic, the government spent billions of dollars to keep individuals with their employers. The threshold for small business classification was 500 employees. Now that is lowered to 100 employees.
Braun says small businesses have faced enough hardship. Most are finally reaching an equilibrium in the aftermath of the pandemic's onset.
Agricultural Retailers Association President and CEO Daren Coppock welcomed the vote as it "symbolizes a rejection of the mandate for private employers as agriculture and many other industries face supply chain challenges and workforce shortages."
Coppock added, "While this resolution still must pass the U.S. House of Representatives and the President's desk where it will likely be vetoed, ARA continues to work to show how private employer mandates are harmful to the American economy."
The CRA authorizes Congress to oversee the federal regulatory process by allowing it to review and potentially revoke, through a resolution of disapproval, rules that substantively affect the American people. Under the CRA, rules must be submitted to Congress before they can take effect, at which point they can be brought for a vote under expedited procedures.
When an agency fails to submit to Congress a policy that constitutes a rule under the CRA, a member of Congress may request that the Government Accountability Office issue an opinion regarding whether the rule should have been submitted to Congress. If GAO finds that the policy should have been submitted to Congress because it constitutes a rule, then such rule can be brought before Congress for a vote under the same expedited procedures.
Court ruling halts federal contractor mandate
In related news this week, on Tuesday, December 7, the U.S. District Court in Georgia issued a temporary nationwide injunction for President Biden's federal contractor vaccine mandate, which requires employees of all federal contractors to be fully vaccinated by January 4, 2022.
The order comes after seven states, led by Georgia, along with the Associated Builders and Contractors and its local Georgia chapter, argued that the mandate overstepped constitutional authority.
As of Nov. 24, an estimated 95.6% of USDA's workers had complied with the vaccination requirements, and 86.1% were vaccinated, according to data released by the White House on federal employees' vaccination status.
The latest court order, issued by U.S. District Court Judge R. Stan Baker of the Southern District of Georgia, argued that the "plaintiffs will likely succeed in their claim that the President exceeded the authorization given to him by Congress through the Federal Property and Administrative Services Act when issuing [the mandate]." Baker noted that his order does not mean that vaccines will not help reduce the spread of COVID-19 but rather that President Biden exceeded his power in issuing the mandate.
Baker's order comes after a Kentucky federal judge issued an injunction for the federal contractor mandate but limited it to Kentucky, Ohio and Tennessee.
Even though the federal contractor mandate is temporarily halted, it does not prevent them from implementing their own vaccine requirements.
What is considered fully vaccinated?
So as the courts and Congress step in, many questions also remain left unanswered from the Biden administration.
Rep. Dusty Johnson, R-S.D., communicated to President Biden serious employer concerns with the President's vaccine mandates in a letter to the president. Johnson sought clarification on behalf of the businesses in South Dakota including plans to counter decreased labor participation because of the mandate, the definition of "fully vaccinated" and test-out options.
Johnson wants clarification on the administration's plan to counter the unavoidable decreased labor participation effects of the mandate. He also asked to clarify the scope of the federal contractor mandate as it regards "spillover." If one employee independently participates in a contract, is the rest of their office now covered by the mandate? If a federal contractor business shares an office building with a non-contracted business, are they now covered?
He also wants to know the definition of fully vaccinated. Are those possessing antibodies from a previous infection considered fully vaccinated and are booster shots required to be considered fully vaccinated, he asked.
Subscribe to receive top agriculture news
Be informed daily with these free e-newsletters
You May Also Like
---