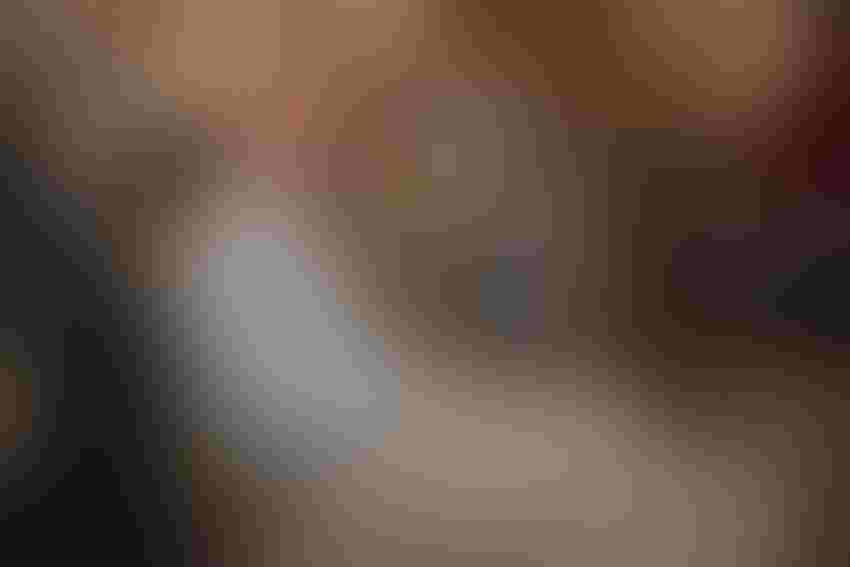 Reflecting on the coming year or remembering the last one at TPPA annual conference.
Shelley E. Huguley
I'm not making New Year's resolutions.
I'm 70 years old. I am not likely to change my behavior, even if I wanted to. I don't. Making improvements to my character requires way more time, energy and sacrifice than I am willing to accept. Consequently, friends and family, deal with it.
I will reflect a bit, however. Not on all 70 years, more than 40 of which have been as a Farm Press employee. See, I am not prone to change.
Looking back on 2019, however, offers a manageable time span. I will admit to achieving less than I hoped. I always do. I'd like to think that I set the bar too high but doubt that's true.
I start off every year with the best of intentions, planning to visit more farms, write more in-depth stories, take better pictures. Things usually begin falling apart about January 6, usually in conjunction with the Beltwide Cotton Conferences, which always offer more informative presentations than I can get to and more people I want to visit with than I have time to meet.
I typically eat too much, stay up too late and come home with a head cold that puts me off my routine for the next week or two.
February is too cold and miserable to consider roaming too far from a warm house, so I am prone to delay visiting farms until it warms up a bit, although I have made quick work of outside photo ops when north winds were howling around equipment sheds, cutting through my heaviest coat and stinging my ears.
Related:As for Christmas, Father Knows Best
Interviews around the kitchen table offer a better use of my time. Coffee and pie might extend the interview.
April and May are excellent times to visit farmers, who are busy planting, so I sometimes conduct interviews on turnrows, get phone numbers and email addresses, shoot a photo and head to another farm.
Mid-South summers get hot, so interviews work best around kitchen tables in air-conditioned farmhouses. I can shoot photos pretty quick, too, when temperatures top the century mark.
Fall, though, is my favorite time to visit farmers, as I have mentioned before. Harvest time offers anticipation, hope and an accounting of what went well and what went awry.
Making a round or two in a combine or cotton picker as it chops its way through a good crop gives me just a small sense of why farmers continue to till, plant, maintain and harvest year after year, good years and bad, up markets and down ones.
The regret I have with the end of one year and the beginning of another is that I had too few opportunities to visit farmers, fair weather or foul. Truth is, those farm visits are why I've enjoyed this job for four decades. Another thing that hasn't changed.
About the Author(s)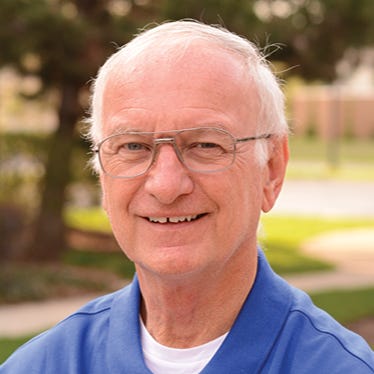 Ron Smith has spent more than 30 years covering Sunbelt agriculture. Ron began his career in agricultural journalism as an Experiment Station and Extension editor at Clemson University, where he earned a Masters Degree in English in 1975. He served as associate editor for Southeast Farm Press from 1978 through 1989. In 1990, Smith helped launch Southern Turf Management Magazine and served as editor. He also helped launch two other regional Turf and Landscape publications and launched and edited Florida Grove and Vegetable Management for the Farm Press Group. Within two years of launch, the turf magazines were well-respected, award-winning publications. Ron has received numerous awards for writing and photography in both agriculture and landscape journalism. He is past president of The Turf and Ornamental Communicators Association and was chosen as the first media representative to the University of Georgia College of Agriculture Advisory Board. He was named Communicator of the Year for the Metropolitan Atlanta Agricultural Communicators Association. Smith also worked in public relations, specializing in media relations for agricultural companies. Ron lives with his wife Pat in Denton, Texas. They have two grown children, Stacey and Nick, and two grandsons, Aaron and Hunter.
Subscribe to receive top agriculture news
Be informed daily with these free e-newsletters
You May Also Like
---