For the past year, many of the farm experts I listened to said that they didn't think the downturn in agriculture will be as bad as it was in the 1980s.
"We are not going to have a farm crisis all over again," they said. "The sky is not falling."
The reasons:
• Farmers have more equity than they did in the 1980s.
• Many farmers who bought land and machinery during the boom in the last couple of years paid cash.
• Interest rates are still low.
• Bankers have been more careful not to extend too much credit.
But cracks in the financial foundation may be starting to show.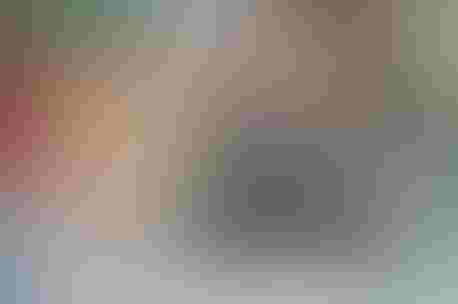 NEW WORRIES: The drop in farm profits and continued high costs are cause for concern. Are we headed for another farm crisis?
At the Big Iron Farm Show, I heard rumors about a northern North Dakota farm that got all of its equipment repossessed. They are scrambling to find custom combiners.
Scott Metzger, North Dakota Farm Business Management Program instructor at Carrington, N.D., recently emailed me a report that said profits dropped 82% from 2014 to 2015 for farms in south-central North Dakota that were enrolled in the program.
There's no sign that the bleeding will stop this year. "They are dealing with 77% higher costs and 100% more debt than in 1977," Metzger wrote.
Apparently, North Dakota State University Extension Service leaders have started to talk privately about how they will have to gear up to provide help and advice for farmers if another full-blown crisis develops.
The North Dakota Agriculture Department is beginning to think about how it will have to refocus its mediators on credit issues in the coming year.
One person asked panelists at an educational session if there was going to be more help available to prevent suicides — "this time."
Roger Johnson, former North Dakota agriculture commissioner, and now president of the National Farmers Union, called on Congress last week to pass emergency assistance to address "the harsh economic realities brought on by historically low prices and too-high production costs."
"Low commodity prices and high input costs have been relentless, and the 2014 Farm Bill safety net programs have failed to deliver the relief needed," he said.
Carolyn Muger, executive director of Farm Aid, joined Johnson in lobbying Congress. "If meaningful relief isn't available, this scenario [of lower commodity prices and higher costs], combined with the rising inability to access affordable credit, could put many farmers and ranchers out of business," she said.
"Every week, we hear from family farmers facing these challenges. ... This is becoming the new normal for many farmers and ranchers across the country."
I hope they are worrying for nothing.
But I fear they may be right.
Subscribe to receive top agriculture news
Be informed daily with these free e-newsletters
You May Also Like
---