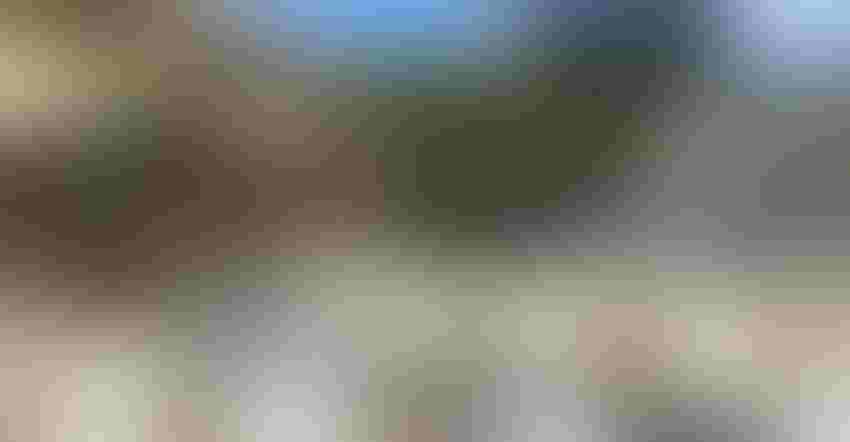 WISHFUL THINKING? I hope my husband figures out what's on top of my wish list for the new year — plane tickets to sunny Florida!
Tom J. Bechman
What's on your New Year's resolution list? Lose weight, take a vacation, buy a combine? According to the 2022 edition of The Old Farmer's Almanac, even the ancient Babylonians made resolutions.
Historical tradition says they resolved to return borrowed farm equipment, and medieval knights would renew their vow to chivalry. The Babylonians also celebrated a 12-day festival signaling the start of the farming season of planting crops, crowning their king and promising to pay their debts.
The almanac says January was significant because it was named for the two-faced Roman god, Janus, who looked forward for new beginnings as well as backward for reflection and resolution.
I'm a list maker. My husband, Terry, keeps his lists "in his head." No comment.
My 2023 farm resolutions are posted on the refrigerator (hint, hint) and include having dumpsters delivered to get rid of scrap metal, constructing a new farm office, landscaping the yard and tearing out the old room in the garage. I can't share Terry's list with you since it's in his noggin and he hasn't shared it with his wife. But I would be happy to make a detailed list just for him.
Let's get back to the Babylonians and knights. We don't have farm equipment to return to others, but I could host a tag sale with decrepit apparatus and use the proceeds for my new landscaping.
And what's this about renewing vows to be chivalrous? Doesn't being gallant fit the profile of a farmer? Doesn't your spouse open equipment doors for you, carry you across the thresholds of implement dealership welcome mats and share Farm Bureau meeting dinners with you?
Instead of Janus' philosophy of looking back, let's resolve to share our wish lists with each other. King Terry, two airplane tickets to Florida, please!
Hayhurst writes from Terre Haute, Ind.
About the Author(s)
Subscribe to receive top agriculture news
Be informed daily with these free e-newsletters
You May Also Like
---