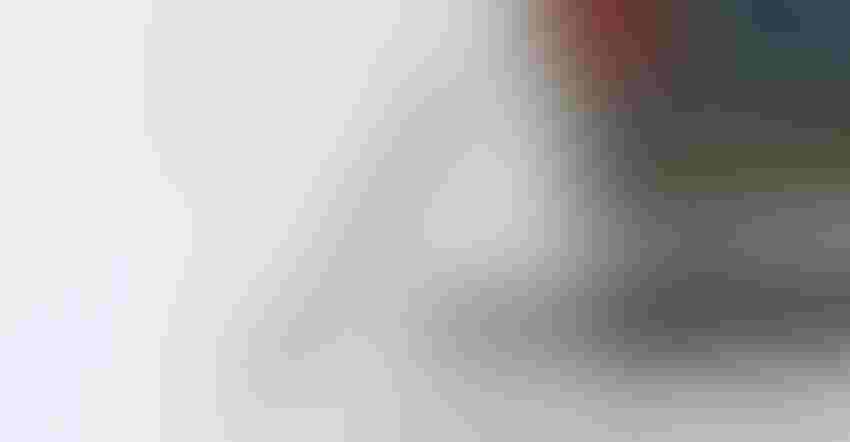 The first reconciliation bill passed through Congress in 2021 provided $4 billion in relief for farmers of color. However, after being tied up in the courts over claims of reverse discrimination, the latest reconciliation package – the Inflation Reduction Act – repeals the original provisions and replaces it to be accessible to all USDA distressed borrowers.
Congress attempted a similar fix in the original Build Back Better bill and was able to resurrect the provisions that provided support to all distressed USDA borrowers, rather than basing it on one's skin color.
What once read as "Debt Relief for Farmers of Color," now reads as "Assistance for Certain Farm Borrowers," which allows USDA to provide $3.1 billion to distressed USDA borrowers whose agricultural operations are at risk. Through this section USDA can provide loan modifications and payments to distressed borrowers with the goal of keeping farmers farming. 
Related: Black farmer loan forgiveness challenged
If passed into law, USDA will be able to quickly carry out these new programs to provide financial relief for distressed agricultural producers. For the first time ever, USDA will be able to work with borrowers to resolve unsustainable debt loads and delinquencies without taking the land or making the farmer ineligible for future assistance and will also have designated resources and authority for addressing discrimination.  
A USDA official on background notes it also modifies Section 1006 of the American Rescue Plan Act to provide $2 billion in assistance to provide financial assistance to farmers who have experienced discrimination in USDA lending programs, such as those who were found to be discriminated against under the historic Pigford cases. This substantially increases funding for this purpose from the American Rescue Plan Act which provided a minimum of $50 million for this purpose.   
Court challenges continue
This legislation provides USDA the ability to forgive distressed loans with no additional cost to the taxpayer. The repeal of Section 1005 of the ARPA offsets the costs associated with this legislation.
Wen Fa, counsel for Pacific Legal Foundation, shared in November 2021 that there were 12 cases challenging the Section 1005 distribution of debt relief as it based that relief on the color of one's skin. Three preliminary injunctions were put into place based on rulings from Texas, Tennessee and Florida, with the Florida court instituting a nationwide injunction.  
Fa said the provisions as originally written plainly discriminated on the basis of race. "If you are a minority farmer and rancher with an eligible farm loan, then your loans are going to be paid up to 120% of the loan amount. But if you're a white farmer or rancher, regardless of your circumstance, then you are categorically excluded from this program," he says.
Related: USDA and others defending Black farmer loan forgiveness
Pacific Legal is still awaiting a decision from the district court in the Mortan v. Vilsack challenge, which has been fully briefed since March.
Matthew and Joshua Morton are brothers and full-time farmers in Kell, Illinois. Like many Southern Illinois farmers, they grow soybeans, wheat and corn on their farm. And like many farmers across the country, they have federal farm loans with an outstanding balance.
USDA granted the brothers a $146,000 loan in 2020 to help finance their farming operations. Today, they still owe more than $140,000—an amount that drains a significant portion of their income and, in an industry with low-profit margins during normal times, led to economic hardship during the COVID-19 pandemic.
Because they're white they did not qualify for the loan forgiveness.
"The blanket exclusion of white farmers from debt relief purportedly aims to address past discrimination against minority farmers and ranchers by the USDA," says Pacific Legal. "These historical wrongs have been previously addressed through administrative and class action settlements. Now, the government is trying to combat racial discrimination by mandating more of it."
Of the proposed changes, Fa says, "We're pleased to see the proposal to repeal the unconstitutional farm loan forgiveness provisions but will have to wait to see whether it is implemented in a way consistent with the constitutional guarantee of equality before the law."
Farmers of color ask for foreclosure moratorium
John Boyd, founder and president of the National Black Farmers Association says, "I'm very, very disappointed in this legislative action. I'm prepared to fight for debt relief for Black, Native American and other farmers of color all the way to the Supreme Court. I'm not going to stop fighting this."
Boyd, and his wife Kara Boyd who is the founder and president of the Association of American Indiana Farmers Association, is asking their members to call on President Joe Biden to issue a farm foreclosure moratorium. The Biden Farm Loan Moratorium must include foreclosure protection for USDA Farm Service Agency Farm Ownership Direct and Guaranteed Loans as other Agricultural Loans while legislative remedies are being debated in Congress, they say.
Related: Vilsack offers insight on $5B in Black farmer aid
"Discrimination at USDA against Black farmers was rampant and severe. Section 1005 Loan Repayment program was a necessary step towards fixing those harms. To acknowledge and correct racism is not unconstitutional or racist," says John Boyd.
Kara adds, "Native American farmers are facing record costs for inputs like fuel and fertilizer and soaring land costs, and we cannot wait another day for the Biden Administration to honor their commitments. If the Biden Administration can send billions in aid to mostly white farmers through USDA's Emergency Relief Program in a matter of months, the Administration can honor its commitments to Native American farmers in a matter of days. President Biden, enough is enough."
Subscribe to receive top agriculture news
Be informed daily with these free e-newsletters
You May Also Like
---