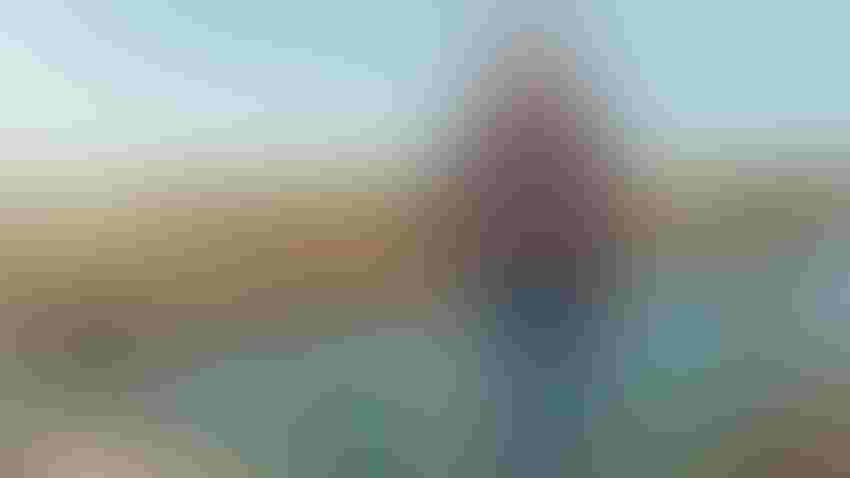 Arizona agriculture should be well served with the appointment of Paul Brierley by Gov. Katie Hobbs as her director of the Arizona Department of Agriculture. Brierley is well known and respected across the state for his work with the Arizona Farm Bureau and the Yuma Center of Excellence for Desert Agriculture.
Todd Fitchette
Among the stated priorities of Arizona Gov. Katie Hobbs includes building a resilient state and securing a positive water future. Those are big and necessary ones given the rapid reduction in available water to the state's 7.2 million residents.
Nearly six months into her term as Arizona's 24th governor, Hobbs will soon have an agricultural advisor in her cabinet. She recently named Yuma resident Paul Brierley, executive director of the Yuma Center of Excellence for Desert Agriculture (YCEDA), to be her director of the Arizona Department of Agriculture.
Brierley's appointment should please those in Arizona agriculture. My exposure to him over the past three years has shown him to be well respected and liked within the community. He's been a great resource to me as an ag journalist.
He told me recently that his many years in agriculture with the state Farm Bureau and later with YCEDA, primed him for the opportunity. He admits it was one he did not expect.
I first met Brierley when he cold called me not long after I relocated to Yuma. He invited me to a meeting between the executive board of the Yuma County Farm Bureau and local congressman, Rep. Paul Gosar. It was an invaluable opportunity to hear first-hand the issues affecting local farmers and what they needed from their local congressional representative.
Brierley is well known in the Yuma area for his efforts to help fund the applied research needed to sustain their farming operations. Through private donations and collaborations with the University of Arizona, ongoing research is looking into critical issues surrounding Fusarium wilt and Impatiens necrotic spot virus (INSV) in lettuce, among other things.
It should be no secret that Land Grant colleges such as the University of Arizona play a vital role in connecting commercial agriculture with applied research and valuable assistance. Brierley's understanding of this through his role with YCEDA will surely carry with him as he advises Gov. Hobbs.
Brierley is not leaving YCEDA lacking for leadership, though I'm sure his institutional knowledge of agriculture and kind demeanor will be missed. He tells me that those involved with projects in his office are well-positioned to continue leading those projects, including work to solve some big issues facing produce farmers.
His time with YCEDA, which he said grew from a dream and a prayer in 2014 to a respected organization that played a significant role in returning agricultural workers safely to the workforce during the COVID-19 pandemic, should serve the governor's office well as he advises the governor on critical issues of public policy.
His trusted demeanor and relationships within Arizona agriculture should help bridge the gap between farmers and the governor as her office tackles a host of priorities affecting the state's farmers, including water and environmental issues, immigration and border security, education, economic growth, and workforce development.
Subscribe to receive top agriculture news
Be informed daily with these free e-newsletters
You May Also Like
---