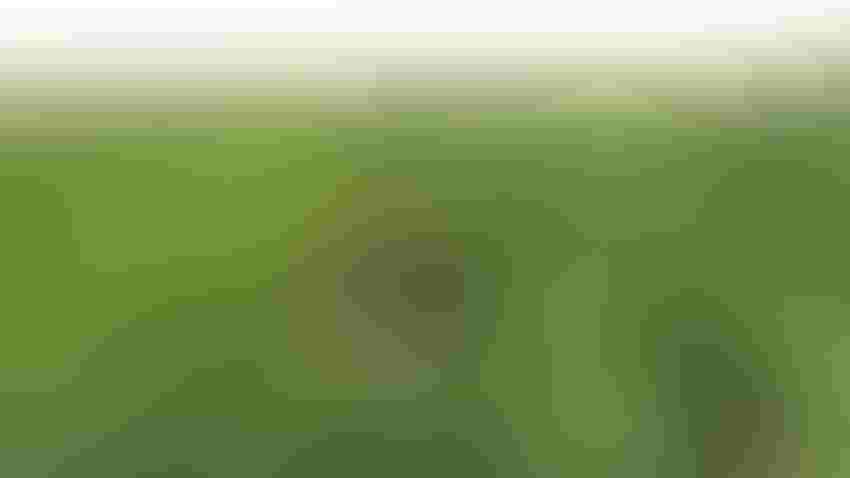 THANKFUL FOR AG: Reflecting back on my time working and learning about the agriculture industry, I'm grateful for the farmers and ranchers who welcomed me onto their operations.
Courtesy of Sarah McNaughton
I've written before about my non-farm upbringing, and my introduction to working within the agriculture community. As National Agriculture Month comes around again, I've spent time reflecting about my education and work in agriculture.
In past stories, you've read about my extensive 4-H experience and how it was my first true exposure to agriculture. From crops judging at the North Dakota Winter Show to attending livestock showmanship clinics, I know those first introductions were the reason I chose an agriculture career.
I knew I wanted to attend North Dakota State University to study animal science, but I never imaged how much more experience I'd gain from my years studying there. I started out as a kid who loved animals and wanted to be a veterinarian, to having a changed view on the importance of agriculture by the time I walked across the stage at commencement. That view continued to change with the more classes I took and the more people I met.
Of course, we often hear how agriculture, as with other industries, isn't about what you know but who you know. I've been blessed to have made phenomenal connections through my time studying at NDSU, traveling the region as a farm broadcaster and working as a county Extension agent. These connections truly are some of the most valuable things I could have gotten along with my degrees.
Constantly learning
Looking back on myself in my first job in ag as a farm and ranch broadcaster, I'm all the more thankful for the farmers and ranchers who welcomed me and my microphone onto their operations. I often hear how there's no such thing as a "stupid question," but if there was, I for sure have asked plenty.
With the pictures taken and conversations recorded, the more places I'd visit, the more questions I'd ask, always trying to understand the why. No matter how much education I thought I had after graduating, there's nothing like real-world experiences to learn more.
When I thought I understood what planting a crop was like, a farmer welcomed me up into the tractor cab with him and showed me what it really was like. He took the time to explain why they did this or that in this particular field, and answered each of my questions with a chuckle. (Thanks Bill!)
And then there was the time when I thought I knew what branding and working cattle looked like, until some ranchers let me tag along on branding day for a story. Of course, being alongside the ground crew at a branding means you jump in to help when it's needed. (If anyone wants a good branding photographer and ground help in exchange for a story, you know how to reach me!)
Without those farmers and ranchers who shared their livelihoods with me and my camera, I truly wouldn't have been able to learn the inside pieces of what working in agriculture is like. Still, the longer I cover agriculture, the more questions I end up having.
As spring and the busy season rolls around again, I'll be taking a little bit of time to be thankful for all of my experiences in agriculture — and the people who made it all possible.
About the Author(s)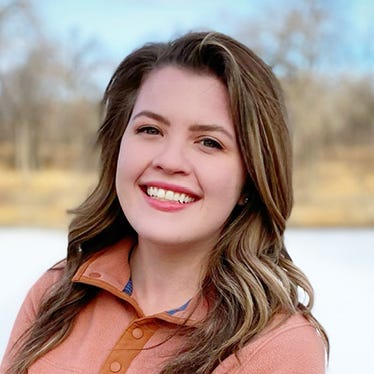 Editor, Dakota Farmer, Farm Progress
Sarah McNaughton is a graduate of North Dakota State University, with a bachelor's degree in agriculture communications, along with minors in animal science and Extension education. She is working on completing her master's degree in Extension education and youth development, also at NDSU. In her undergraduate program, she discovered a love for the agriculture industry and the people who work in it through her courses and involvement in professional and student organizations.
After graduating college, Sarah worked at KFGO Radio out of Fargo, N.D., as a farm and ranch reporter. She covered agriculture and agribusiness news for North Dakota, South Dakota and Minnesota. Most recently she was a 4-H Extension agent in Cass County, N.D., teaching, coordinating and facilitating youth programming in various project areas.
She is involved in agriculture in both her professional and personal life, serving on the executive board for North Dakota Agri-Women, and as a member in American Agri-Women, Sigma Alpha Professional Agriculture Sorority Alumni and Professional Women in Agri-business. As a life-long 4-H'er, she is a regular volunteer for North Dakota 4-H programs and events.
In her free time, she is an avid backpacker and hiker, enjoys running with her cattle dog Ripley, and can be found most summer weekends at rodeos around the Midwest.
Sarah is originally from Grand Forks, N.D., and currently resides in Fargo.
Subscribe to receive top agriculture news
Be informed daily with these free e-newsletters
You May Also Like
---