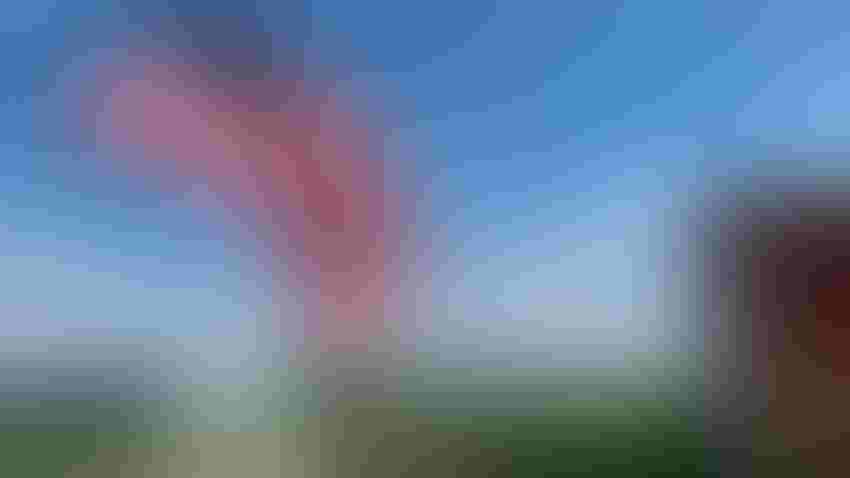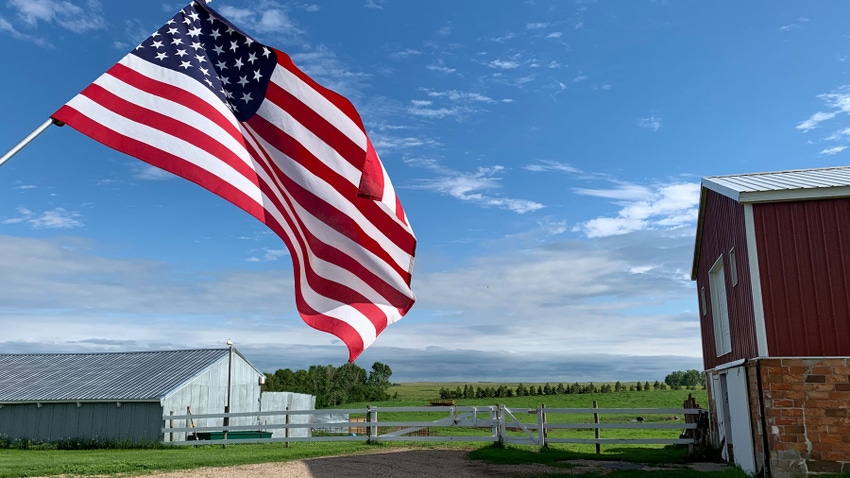 SHINING EXAMPLE: American farmers and ranchers should stand up and be proud of the work they do, but they're too modest. For that reason, National Ag Day aims to shed a bright light on the work done by U.S. agrarians.
Brittany Schauer Photography/Getty Images
Happy 50th anniversary!
Though some of you have been farming a lot longer than 50 years, and others not that long, it has been 50 years since a day was first set aside to honor the work that you do on your farms and ranches.
March 21 is designated National Ag Day; and since 1973, one day each March has been so labeled. National Ag Day events are held annually in March to tell the story of U.S. agriculture and to remind the public of the industry's importance to everyday life. American farmers and ranchers feed, fuel and clothe people here and around the world.
A lot has changed in 50 years. Your farm has changed, the farms around yours have changed, you have changed. Heck, some of you weren't even alive 50 years ago.
Changing right along with agriculture's farms and ranches are the consumers who are the end users of myriad products that originate on farms. Chances are that whatever a consumer is eating, wearing or using to get from Point A to Point B, a farmer's hands touched one of those products somewhere along the supply chain.
As we all know, you are the few who provide for the many. According to the USDA Economic Research Service, in 2021 10.5% of those employed in the United States are involved in full- or part-time jobs related to the agricultural and food sectors. Direct on-farm employment accounts for just 1.3% of U.S. employment.
Small numbers, huge contribution
Those may be small percentages of workers, but also according to USDA ERS, those few hands do a lot of work. Agriculture, food and related industries were responsible for about $1.3 trillion to the U.S. gross domestic product in 2021, or 5.4%. U.S. farms' output contributed $164.7 billion of this total.
That is no small potatoes — or corn, or soybeans, or pork or beef.
You don't need me to tell you that farmers and ranchers don't do what they do for fortune or fame. They farm and ranch for the love of what they do. For some — most — it's all they've ever known. For others, maybe they spent time away from the farm, seeking a better life, only to find the better life was waiting for them back in rural America.
You might not seek fortune and fame, though a few dollars in your bank account at the end of the year would be nice. Positive recognition and a simple "thanks" for what you do would be nice, and that should be done whenever a consumer bellies up to a buffet, fills their tank with a biofuel, or throws on a cotton or wool garment.
Every day should be National Ag Day, but as we have all learned in agriculture — you take what you can get.
According to a National Ag Day press release, the National Ag Day program encourages every American to:
Understand how food and fiber products are produced.

Appreciate the role agriculture plays in providing safe, abundant and affordable products.

Acknowledge and consider career opportunities in the agriculture, food and fiber industry.

Value the essential role of agriculture in maintaining a strong economy.
I hope you all realize the value of what you do for the country and the world. It's appropriate that this year is the 50th anniversary of National Ag Day — the golden anniversary — because every day, farmers and ranchers churn out pure gold.
Subscribe to receive top agriculture news
Be informed daily with these free e-newsletters
You May Also Like
---