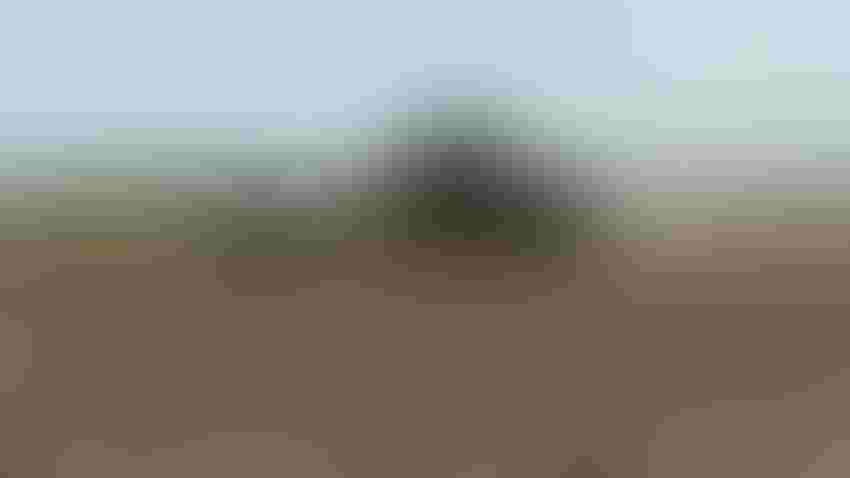 Farmers are the first environmentalists, taking care of the land that takes care of them and leaving it better for generations to come.
Whitney Haigwood
Across the nation, we celebrate farmers and the many folks involved in the industry who are committed to producing the food, fuel, and fiber for our growing world population. National Ag Day is March 21, and this year marks the 50th annual celebration hosted by the Agriculture Council of America (ACA).
The 2023 theme is "Growing a Climate for Tomorrow," and events are scheduled around Washington, D.C. to celebrate. You can also join in virtually on the ACA website, March 21 from 10:30 to 11:30 a.m. central.
We proudly recognize the hard work and dedication farmers have toward land stewardship and conservation practices – not just today, but every day – to provide sustainable products. In keeping with the theme, we are shining a spotlight a few conservation-focused producers in the Midsouth.
Soybean: Mississippi
Danny Murphy in Canton, Miss. is committed to land conservation on the farm that has been in his family for 75 years. High rainfall in the area contributes to erosion, and he implements no-till cropping systems and cover crops to protect the soil. Rock chutes are also constructed in drainage ditches on the farm to manage waterflow away from production ground.
In recent years, Murphy worked with engineers at the USDA-NRCS to design the rock chutes and ensure they would effectively direct water away from the land. Funding for the original project was provided in part by the American Soybean Association (ASA) and the Walton Family Foundation.
Specific details are available in the ASA video, Conservation Innovators: Managing Water and Preventing Erosion with a Rock Chute. There Murphey talks about practices implemented on the farm, and he also expresses appreciation for the grant funding that helped make the rock chute project possible.
"That is why we are doing some of these projects. It is about trying to improve the land and make sure that it is in good shape going into the future so that my children and grandchildren can enjoy it," Murphy says.
Cotton: Tennessee and Mississippi
Bob Walker is a U.S. Cotton Trust Protocol (USCTP) grower in Somerville, Tenn., where he says every acre has been under continuous no-till or minimum till for over 20 years. Keeping soil disturbance to a minimum is essential to regenerative agriculture, and it contributes to improving organic matter.
During the production season, Walker manages soil fertility with diagnostic tissue testing. He also uses weekly satellite imagery to detect and address any soil nutrient, pest, or disease issues on the farm.
Furthermore, Walker takes advantage of the data provided to him as a USCTP grower, and he commends the benefits. He says, "The information allows us to look everything over with a critical eye and see where we can get better and what practices we may be able to implement to be even more sustainable."
In Commo, Miss., Sledge Taylor is also a USCTP grower. He has farmed for 50 years. For the last five years, 95% of the planted acreage on Taylor's farm has been without tillage, and for the past three years, 50% of the farm has been planted in cover crops.
Taylor says these regenerative practices work together to protect and build the soil structure. Residue from no-till cropping creates a protective armor to reduce soil erosion. In addition, the cover crop rooting system improves soil infiltration and increases organic matter.
He also acknowledges the power of the feedback received as a USCTP grower. "This farm is my canvas. It is my family's legacy, and we are always working to do the best we can," he says. "As a member of the USCTP, we are receiving feedback to help us monitor what we are doing so that we can further improve our sustainability practices."
More of this conversation is featured in the blog post Healthy Soil is the Basis of Life on the USCTP website. As a reminder, March 31st is the deadline to complete USCTP enrollment and data entry for the 2022 crop.
Rice: Arkansas
In Arkansas, Isbell Farms is undoubtedly committed to sustainability, and their gold ranking in the Sustainable Agriculture Initiative Program is evidence of their success. Sustainability efforts on the farm focus on water use efficiency, methane reduction, and reduced energy usage. Furthermore, the Isbell's are recognized as a forerunner in establishing carbon offsets.
Mark Isbell is actively involved in promoting sustainability. He serves in numerous capacities that include the USA Rice Sustainability Committee and the Field to Market board.
This past year, Isbell Farms was presented the Distinguished Conservation Achievement Award at the USA Rice Outlook Conference.
Earlier this month, Chris Isbell was inducted into 35th class of the Arkansas Agriculture Hall of Fame. His commitment to conservation and success in growing Japanese and sake rice were noted. During his acceptance speech, Chris talked about the legacy of the family farm, noted his curios nature when it comes to agriculture, and shared his answer for when people ask him what he does for a living.
"I tell them, 'I feed people.' That's what I do. As farmers, that's what we all do, and we should all be proud of it."
Learn more about their conservation practices and farm happenings on the Isbell Farms website.
Beef Cattle: Alabama
Will and Monnie Carol Carter are producers at Carter Cattle Company on land that has been in the family since the early 1820s. The Caters are recipients of the 2022 Region II Environmental Stewardship Award from the National Cattleman's Beef Association (NCBA). A video by the NCBA features their stewardship and conservation achievements.
Their farm is in Pintlala, Ala. along the creek of the Pintlala watershed, and the Carters place importance on managing the land to protect the water source. New water lines and troughs provide a clean water source for the cattle, and the Carters have installed electric fencing along the creek border to minimize animal access to the channel.
Balanced soil nutrient levels are ensured with regular sampling on the pastureland. Rotational grazing, with even graze periods and adequate rest periods, is essential to increase soil organic matter and retain nutrients. Grazing records help the Carter Cattle Company to review grazing activities and adjust for the next season.
"Our business is based on growing grass. We use cattle to turn a low-quality product into a high-quality protein," Will says. "We've got to take care of this place so it can take care of us and the next generation, and the next generation."
In addition to cattle production, Will and Monnie are primary veterinarians at their animal hospital just outside of Montgomery. They take opportunities to share about land stewardship with visitors, both at the clinic and on their farm.
"I think we have embraced the cause of stewardship because we love the land. It is hard not to do something that you love, so it comes natural for us," Monnie says. "With stewardship, it's small practices. The things we do aren't hard. They aren't rocket science, but they make a big difference."
Subscribe to receive top agriculture news
Be informed daily with these free e-newsletters
You May Also Like
---