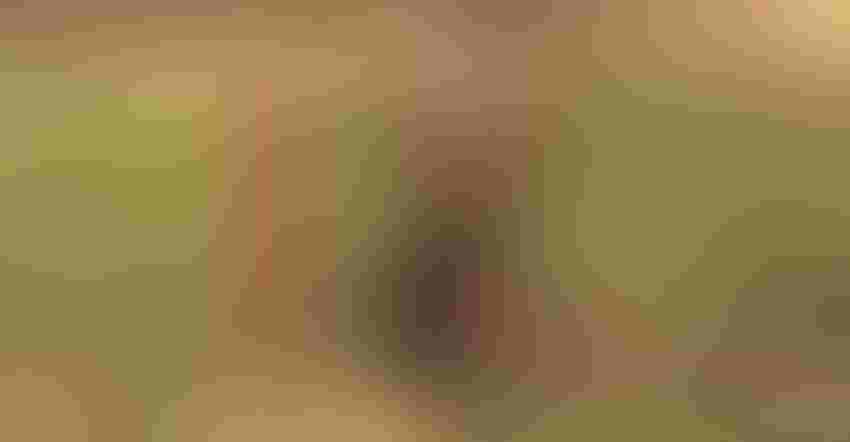 GOOD TO GO! My grandson Graham Curtis gives me a thumbs-up after we hung a gate in the pasture. Even Graham knows any mechanical project Grandpa completes successfully is worth celebrating.
Tom J. Bechman
My neighbor had a couple of solid gates she no longer needed. I wasn't necessarily looking for gates, but it triggered a thought. Why not put one in the fence line so I no longer had to make such a sharp turn to get to my smallest pasture? Who designed that fence anyway?
Oh, yes, me! Obviously, I wasn't thinking too far ahead. If I only used this gate two times a year to bushhog and refresh that small pasture, it would be worth it. And yes, I can say "bushhog" instead of "rotary mow" because my rotary mower is a Bush Hog. It's the Squealer — a whopping 4 feet wide.
This project became more appealing because Graham was visiting. I've shared tales about our oldest grandson before. Only he's no longer cute little Graham. Now he's a bona fide teenager.
Typical Tom job
"OK, Graham, I'll scrounge up a couple hinges. You get the drill and bits," I said.
"You sure we have hinges?" Graham asked.
"Yes, they're left over from a project in the barn where we didn't need hinges that came with gates," I answered.
"Are you sure you can find them?" he asked.
"Yes, go! You've been around Grandma too long."
I found the hinges. Graham brought the tools. A measuring tape would have proven handy. I forgot to ask for one.
"How do you know where to drill holes for hinges?" Graham asked.
"Well, I'll guess. I should be able to get close enough," I answered.
Graham said nothing. He should have said, "Get the tape, Grandpa!"
I drilled holes in the post. I swung the end of the gate that would fit over the hinges up close. Graham raised up the far end of the gate. The top loop fit smartly onto the top hinge pin. The bottom loop rested above the lower hinge pin.
"Oops, guess I was off," I said — or something to that effect.
"Now what?" Graham asked.
"We drill another hole," I said.
Secret weapon
This time, I let Graham drill. We lined up the gate again. Still off, but much closer. My light bulb, fairly dim, flickered.
"Hey, these loops on the gate are fastened on with bolts," I observed. "If we could adjust them up, it might fit. But the darn things are rusted solid."
Graham took off for the garage, smiling. He knew what to do. "Bring a hammer, too," I yelled.
He returned with a spray can of WD-40, a hammer and a big grin. He may only be 13, but he knows what WD-40 can do. A few squirts, some hammering, and presto — the loops moved. We hung the gate. And it even opened all the way!
"Wow, Grandpa, we did it. That's one more job done," Graham said.
"Yes, Graham, it's a good day," I said. Any day spent with a grandchild is a good day. Actually, the gate opens and closes correctly — that's a bonus!
About the Author(s)
Subscribe to receive top agriculture news
Be informed daily with these free e-newsletters
You May Also Like
---