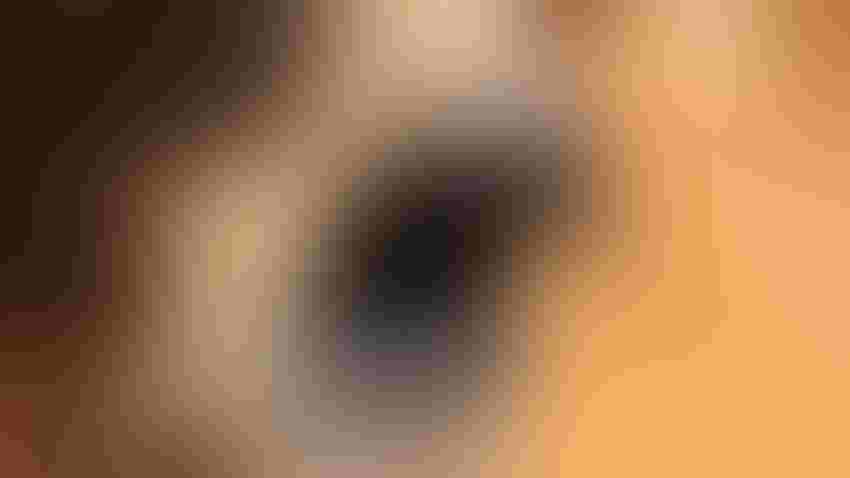 STORY CONTINUES: A news item about the ongoing research of pinkeye in cattle generates an interesting letter from a reader.
Rafael Goes/Getty Images
It's not every day an item in Hi-Tech Farming generates a reader response. It's even more rare that the reader shares a personal link. Yet that's what happened after "Researchers make pinkeye discovery" appeared in the February issue of Indiana Prairie Farmer and online.
Here's the letter, followed by an equally unique "Editor's response."
Mr. Bechman,
My husband read your article about six decades of research in pinkeye in cattle and the name George Washington Pugh caught his eye. My father, David Hughes, worked side by side with his friend George. It is gratifying to see mention of this! I have tried to find information about them, but it is technical jargon, and I am not a veterinarian or beef producer and their publications were long ago.
My dad is still alive, turned 100 in November and still lives in the Ames, Iowa, area. Dad grew up on a dairy farm in upstate New York. I am guessing that had a lot to do with his decision to be a vet.
George died in 2012. I am not real sure about his youth other than he was from the South. Dad still misses him.
It is exciting that new research [on pinkeye in cattle] is being done.
Regards,
Patti Hughes Hilleman,
St. Anthony, Iowa
Editor's note: Patti's husband read the story online at IndianaPrairieFarmer.com. The original version explained what attracted me to pinkeye research. Growing up in the 1960s, my family rented pasture 50 miles away from our farm for summer grazing for dairy heifers. Although Dad used preventive measures, it was a given that we would treat one or more heifers for pinkeye on each visit. As it turns out, George Washington Pugh Jr. was carrying out groundbreaking work to understand the role of M. bovis in pinkeye at the same time we were treating pinkeye. He was the first black scientist at the USDA Agricultural Research Service. Thanks to Patti, we now know her dad was working alongside him. Small world!
Subscribe to receive top agriculture news
Be informed daily with these free e-newsletters
You May Also Like
---