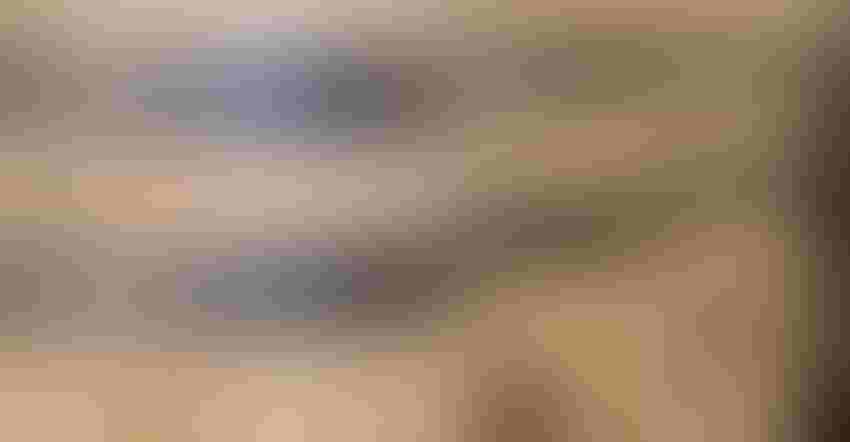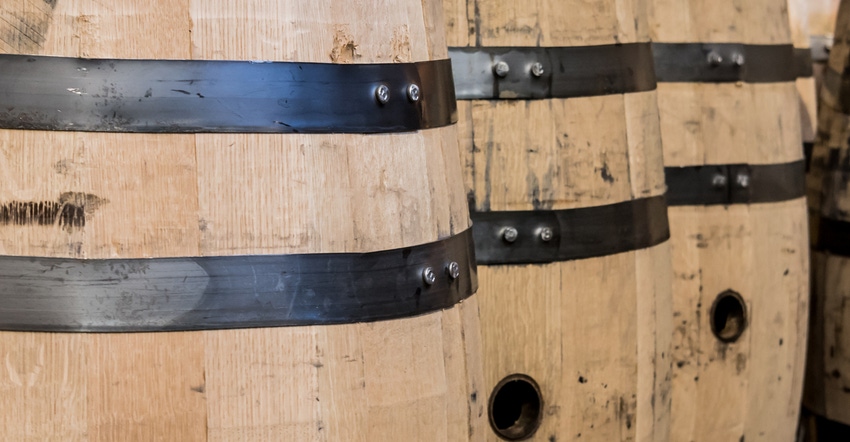 WOOD PRODUCTS: Missouri's forestry industry offers growers many product opportunities, such as whiskey barrels made from white oak.
kellyvandellen/Getty Images
When I became director of agriculture, one of the first things I wanted to do — and needed to do — was learn more about segments of Missouri agriculture that were unfamiliar to me, such as our state's thriving timber industry.
Missouri has more than 15 million acres of forestland. Timberland area is estimated at 14.8 million acres, or 96% of the total forested land. For context, the total land area in Missouri is 44.6 million acres, so this equates to 34% of all state land as forest acres.
As with other agriculture commodities, access to major water, rail and highway systems makes Missouri a great place to do business. Our state produces some of the finest logs, lumber and value-added wood products in the country.
Industry built from ground up
Missouri's forest products industry contributes nearly $10 billion to the state's economy and supports nearly 53,000 jobs.
The Missouri Department of Agriculture Domestic and International Marketing team connects producers of forest products to buyers around the globe, resulting in millions of dollars in market exposure. An MDA employee recently represented the industry at hardwood trade shows in Vietnam and Indonesia.
After those trips, the MDA team hosted a group of hardwood buyers from Vietnam and Taiwan in Missouri to tour sawmills and make connections with exporters.
The wood produced in the state is exported to the tune of $170 million each year. Missouri mills are leading producers of white oak staves, wooden pallets, charcoal and walnut products.
Hardwood lumber and logs make up more than half of exports, while barrels, ties and wood charcoal account for nearly one-third. Wine and whiskey barrels, hardwood flooring and furniture are just a few of the many value-added wood products Missouri supplies to domestic and international customers.
Legacy mills still thrive
In October, our leadership team toured a cooperage and stave mill in south-central Missouri. This family-owned business ships products around the nation and across the globe. The craftsmanship and detail are impressive.
White oak staves were stacked in neat rows hundreds of yards long, each row at a different stage of the drying process. The staves are then shaped, handcrafted into barrels, and charred or toasted for the precise length of time for the perfect char — depending upon the final usage.
White oak wine, bourbon or whiskey barrels are coveted across the world. How special to know that a product generated right here, crafted by local workers, is a key component to creating products that are a household name.
Cooperages and sawmills can do nothing without the logs that become barrels or lumber. Missouri's logging industry is much more technical and scientific than simply clear-cutting forest. Proper forest management benefits the resource, wildlife and our state's economy.
Currently, our forests are growing at more than twice the rate of harvest, and Missouri's sustainably harvested forest products are in demand worldwide.
The Missouri timber industry is a major contributor to the state's economy, shows the diversity of our state and is clearly one of the reasons that agriculture is Missouri's top economic driver.
Chinn is the director of the Missouri Department of Agriculture and a hog producer from Clarence, Mo.
Subscribe to receive top agriculture news
Be informed daily with these free e-newsletters
You May Also Like
---