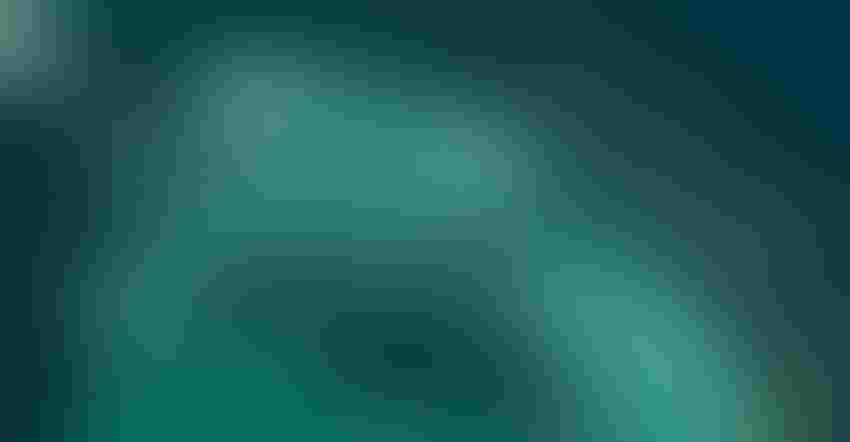 CONNECTING GLOBALLY: A series of trade missions engaged by Chris Chinn, director of the Missouri Department of Agriculture, in 2022 offered the opportunity to build potential new business for the state's farmers, ranchers and foresters in 2023 and beyond.
imaginima/Getty Images
In November, I had the opportunity to represent Missouri agriculture on a trade mission to Israel, Greece and the United Arab Emirates. Missouri Gov. Mike Parson led the mission, which also included my cabinet counterpart from the Missouri Department of Economic Development.
This was the last of five trade missions I took abroad in 2022 on behalf of our industry. I was able to join Gov. Parson in March for a trade mission trip to the United Kingdom. The National Association of State Departments of Agriculture organized a trip in late spring to Mexico for discussions about trade between the U.S., Mexico and Canada.
In July, Gov. Parson led a trade mission to Germany and the Netherlands. I returned to the U.K. with NASDA and USDA officials in October. Several of these missions were originally scheduled in 2020 or 2021, but were postponed because of the pandemic.
These opportunities allow us to tell the story of Missouri, and Missouri agriculture. Israel and the UAE import 80% of their food and nearly all of what they feed their livestock. The diversity of Missouri agriculture can fill many gaps in those countries, and in others across the world.
In each country, we held meetings with buyers and other officials interested in the products that our state can offer.
Discussing GMOs in Mexico
In Mexico, my state counterparts and I discussed with officials the decision by the Mexican government to ban purchase of genetically modified grain from the U.S.
This unreasonable decision has serious implications for American grain farmers. Mexico is the top buyer of Missouri agriculture products, and is also the top purchaser of Missouri corn and soybeans. Millions of dollars' worth of corn and soybeans travel by rail, river and truck each year to Mexico. It is vital that we continue discussions to keep every available opportunity for our producers.
I am not the only department employee traveling to promote Missouri agriculture. Members of the Ag Business Development Division's international team have been to Mexico promoting Missouri beef, to the Middle East promoting wood products, and to the Far East promoting value-added products.
The international team also hosted groups for in-bound trade missions. Mexican beef producers spent a week in Missouri in June visiting cattle operations as they strive to increase the genetic opportunities in their own herds. A group of buyers from Thailand traveled the state this summer to visit beef processing facilities. Two groups of buyers from Taiwan toured Missouri sawmills this fall.
Each of these potential buyers came to Missouri because they know our farmers and ranchers provide quality products. The department is happy to host them and to help make connections with our producers.
Missouri's top export products are soybeans, corn, pork and pork products, forest products, dairy products, and pet food. Our top trading partners are Mexico, Canada, Japan, China and South Korea.
New customers emerging
Other nations, such as Vietnam and Taiwan, are increasing purchases from the Show-Me State. An emerging middle class in countries — including China, India, North Africa and Indonesia — is creating new opportunities for trade to those parts of the world. All of these trade partners help provide livelihood for our farmers and employment for Missourians along the supply chain.
Missouri provides many products that the world desires. Increased prosperity means consumers will tend to consume more protein. Our farmers and ranchers can certainly provide quality proteins. We also have a tremendous timber industry and sawmills ready to process forest products to the specifications our trading partners desire.
The governor's trade missions are also a chance to meet with companies looking to expand to the U.S. We found that many of them want to come to the Midwest. Those businesses can bring job opportunities and investment. I anticipate some exciting announcements in the coming months because of these meetings.
From pickles to pork and cows to cotton, Missouri farmers and ranchers raise and grow some of the finest products available anywhere. You will always hear my team and me beat the drum for Missouri agriculture. I am proud of our producers and proud to tell our story, both here and abroad.
Chinn is the director of the Missouri Department of Agriculture and a hog producer from Clarence, Mo.
About the Author(s)
Subscribe to receive top agriculture news
Be informed daily with these free e-newsletters
You May Also Like
---