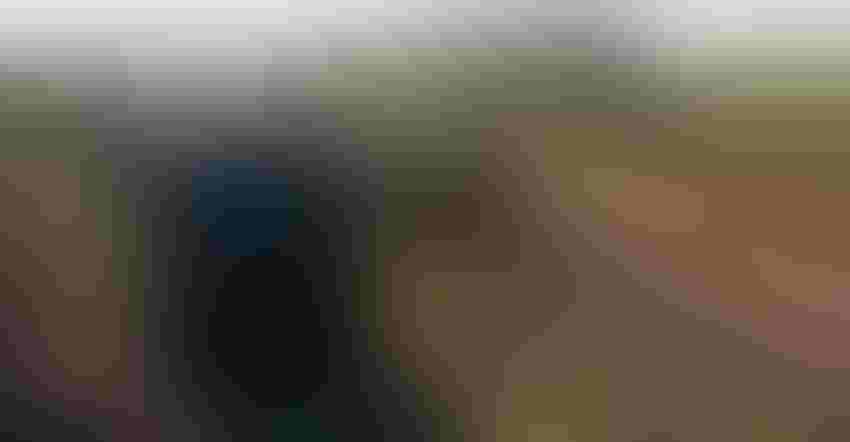 PART OF THE SOLUTION: Newer agricultural drainage tile systems are part of the solution when considering overall water storage and management.
Dave Hansen, University of Minnesota
I have previously reported on the new state-led effort to store water across southern Minnesota. This program grew out of several concurrent processes including the Collaborative for Sediment Source Reduction in the Greater Blue Earth River Basin, a consensus scientific project that used temporary water storage to reduce peak river flows and sediment transport.
Parallel to this study, the Minnesota River Congress organized a series of events spanning several years, culminating in legislation to create and fund water storage projects with emphasis on the Minnesota River Basin. The goals of the program, as stated in the enabling legislation, include infrastructure protection, improved water quality and related public benefits, and climate change mitigation. The legislation also defines water storage practices to include the usual basins and wetland programs, along with soil infiltration.
Recently, multiple state agencies presented their perspectives on the topic of water storage at a Minnesota River Congress session held in Mankato. One by one, the expected bullet points rolled out:
"We need more soil health practices."

"Agriculture is important."

"Agriculture relies on drainage."

Yet …"Agricultural drainage is the problem."

"We cannot ignore the cumulative impacts [of many individual tile systems]."
The message played well in this crowd, but it exemplifies a growing divide in what had been an improving conversation between advocates from the agricultural and river recreation communities.
From my perspective, the biggest area of opportunity exists in projects conducted on public drainage systems — those created specifically under Minnesota Statute 103E.
The Minnesota Board of Water and Soil Resources has largely excluded these projects from eligibility for funding under the pilot program. I hope that this doesn't become standard practice, and that once more funding is secured, these 103E-related projects will be encouraged to apply.
Any activity involving a drainage authority (typically a county, sometimes a watershed district) brings most of the critical stakeholders together. Their discussions already include agricultural needs, water management and water quality concerns. Landowners, neighbors, drainage engineers, drainage authorities are all included. Even agency representatives are welcome!
Inclusion of water storage practices in these conversations is already happening at a high level. The agencies should know this. See some examples on the Conservation Stories page of the BWSR website. Several of these stories include ag water storage and drainage practices.
Ag tiling is component of water storage
Contributing to this disconnect is a strong belief that ag tile drainage is overwhelmingly the issue. Admittedly, there are ag tile systems out there that by today's standards are less than desirable. Newer technology and recognition that drainage is not just about moving water faster are resulting in better environmental performance.
I have been an observer or participant in this process on several occasions in several counties. While sometimes controversial, the local conversation provides for a balanced discussion when it includes the needs of individual property owners, water quality and other environmental factors. And it usually does.
Until the state agencies acknowledge that properly designed ag tile systems are indeed conservation practices and recognize the role of ag drainage in enhancing soil quality and water holding, the BWSR Water Storage and Climate Resilience program will languish. Cumulative improvements make a difference, too.
The Minnesota River Congress concluded with a call to build trust. Stay tuned!
Formo is executive director of the Minnesota Agricultural Water Resource Center.
Subscribe to receive top agriculture news
Be informed daily with these free e-newsletters
You May Also Like
---