TEAM EFFORT: The 2022 University of Nebraska-Lincoln meat judging team includes Ian Klaes (from left), Emma Schmidt, Sarah Dilley, Elizabeth Hodges, Amber Staab, Allison Everhart, Alexis Gerritse, Megan Vrbka and Laura Reiling (not pictured).
Courtesy of UNL
I get the question a lot, surprisingly, when I tell people I am a double major in ag communications and animal science: "So, you are going to school to talk to cows?"
When I go about explaining that I want to tell the agricultural story through communication avenues, I get an even more confused look.
If we haven't had the opportunity to meet, my name is Elizabeth Hodges. I am going on my junior year at the University of Nebraska-Lincoln. I have been blessed to have the opportunity to learn more about the ag communications career field by being this year's Nebraska Farmer intern.
Being a student at UNL, I have been exposed to some amazing people who have pushed me to compete in different activities and clubs such as Block and Bridle, Midwest Animal Science Academic Quadrathlon, Cru and many more experiences.
Meat judging
But one college experience that I did not expect to have was competing on the Intercollegiate Meat Judging team for UNL. So how does meat judging relate to the meat industry, and how in the world is this a beneficial experience for an ag communications student?
In this extensive competition, we compete in different states across the country representing UNL while judging beef, pork and lamb. Being on the meat judging team has given me a whole new perspective of the meat industry, and I have come to respect this industry so much more.
From understanding the importance of specifications, giving reasons and connecting with industry leaders, I better understand the end product that these farmers and ranchers work so hard to produce.
In terms of beef judging, we look at a value-based pricing class where we place the class based on the premiums and discounts that it would receive. Another aspect is quality and yield grading that has a direct industry connection. We also look at different beef cuts from ribs to loins to rounds, along with whole carcasses.
For pork judging, we look at different cuts, including hams and loins, along with whole carcass judging. Lastly, for lamb judging, we only look at whole carcass evaluation.
Reasons and specifications
For any of these classes, we will give written reasons to defend the way that we placed it. Probably the most dreaded aspect of this contest, at least for me, is specifications. This is a direct industry connection as we evaluate various cuts from different species for any imperfections from the entire processing system.
This could range from spotting a lymph gland in a pork belly to having an extra rib in a lamb rack. This takes a keen eye and knowing what you are looking at when the meat is sitting on the table.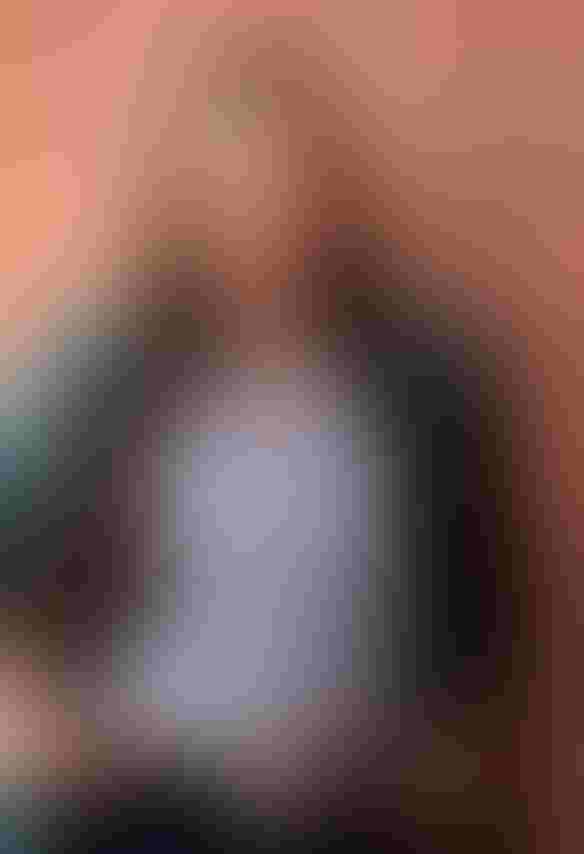 INTERN: Elizabeth Hodges of Julian, Neb., is an ag communications/animal science major at UNL. Hodges is a 2022 intern for Nebraska Farmer magazine.
One of my favorite things to do is take the concepts that I am learning in these contests and in the classroom and applying them to industry practices. One way that I learn about industry practices is constantly asking my dad what he does and why he does things.
I come from a purebred Berkshire hog operation, where I have seen firsthand the importance of meat quality and niche marketing as we sell to a cooperative — Berkwood — out of Des Moines, Iowa.
I am excited to learn more about the producers of Nebraska through this internship and become a better journalist. If you would like to connect with me, I would love to hear from you at [email protected].
Hodges is a 2022 intern for Nebraska Farmer and an ag communications/animal science major at UNL. She writes from Julian, Neb.
Subscribe to receive top agriculture news
Be informed daily with these free e-newsletters
You May Also Like
---