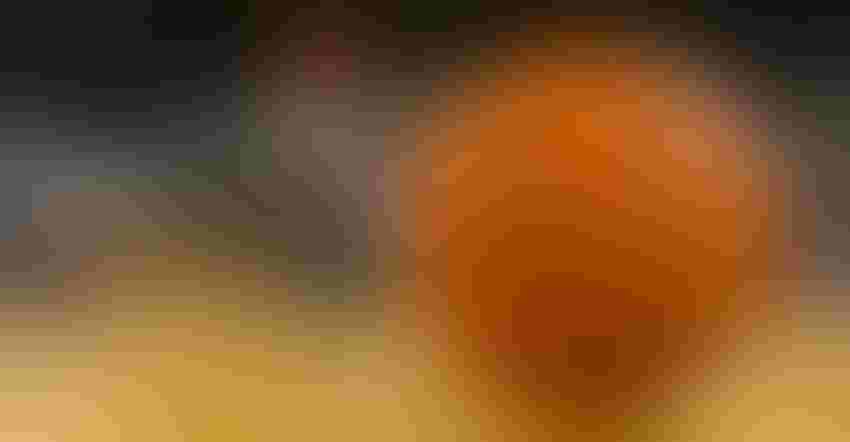 Getty/iStockphoto/Tar_Heel_Rob
Since we are in the midst of March Madness (both from a college basketball and grain market viewpoint), I thought it would be fitting for us to review some of the basic fundamentals of basketball and compare that to the fundamentals of our farming operations.
Dribbling 
I think you would be hard-pressed to find a successful team that does not have a good grasp on this fundamental skill. The same can be true of raising a good crop in our farming operations. It is pretty tough to be a successful farmer if you can't raise the bushels. There can be challenges to growing good yields (rainfall, wind, etc.) but as a basic overall farming skill, the better you are at raising a crop, the more fundamentally successful you will be as a farmer.
Passing 
The ability to identify the best person to pass to and to make the pass efficiently and accurately is crucial. A basketball team has five players. Successful teams can read the situation and know when to pass the ball, who to pass the ball to, and effectively execute the pass. While some teams may have better individual players, they can rarely beat a team that works together in harmony. The same is true for your farming operation.
Maybe you are the best of the best at growing a crop. Maybe you are good at agronomy, marketing, financing, and other skills it takes to have a strong operation. The question is, can your operation be BETTER if you have a team that you trust that can support you in some of these other aspects of the farming game so you can focus on what you are really good at? See if there are others on the court that you can pass to in order to make your operation more successful.
Scoring
On the basketball court, you have to be able to get yourself in position to shoot the ball and make baskets. There is no way around that. The same is true for marketing your crop.
You need to be able to have upside potential to capture higher market prices if the market goes higher. This can be done by having bushels left to price or call strategies in place on bushels you have previously sold. If this market rallies significantly on weather scares in the U.S. or Brazil, production issues in Ukraine, or another scenario we can't even imagine at the moment, you need to be positioned to be able to capture that rally.
Defense
On the basketball court, you must be able to protect the hoop and prevent the other team from scoring. You can't solely rely on the offense to win every game. It's a similar situation in farming. You can have all the upside by leaving your bushels unpriced (offense), but what happens if the market goes down?
As of the time this was written, December 2022 corn futures were around $6.65. Estimates on cost of production will vary operation by operation, but let's assume a cost of production of around $4.50 per bushel. This means you have around $2 per bu. profit based on current market prices. Since you are running a business, you should defend some of this profitability in case the market goes down. Don't solely rely on the market going higher or staying where it is in order to keep this profitability. Play good defense.
Court awareness
In basketball, you need to be able to navigate throughout the court and know where the ball is, where your teammates are, and where the opposition is. The same is true on the market side of your farming operation. The market will move as this year goes on. What is your plan if the market goes higher? What is your plan if the market goes lower? How are you going to manage your positions as the market goes up and down?
It's been an interesting year so far and it doesn't look like it's going to stop any time soon. Let us know if you are looking for a coach and teammate to help you navigate through the year ahead.
Contact Advance Trading at (800) 664-2321 or go to www.advance-trading.com.
Information provided may include opinions of the author and is subject to the following disclosures:
The risk of trading futures and options can be substantial. All information, publications, and material used and distributed by Advance Trading Inc. shall be construed as a solicitation. ATI does not maintain an independent research department as defined in CFTC Regulation 1.71. Information obtained from third-party sources is believed to be reliable, but its accuracy is not guaranteed by Advance Trading Inc. Past performance is not necessarily indicative of future results.
The opinions of the author are not necessarily those of Farm Futures or Farm Progress.
Subscribe to receive top agriculture news
Be informed daily with these free e-newsletters
You May Also Like
---