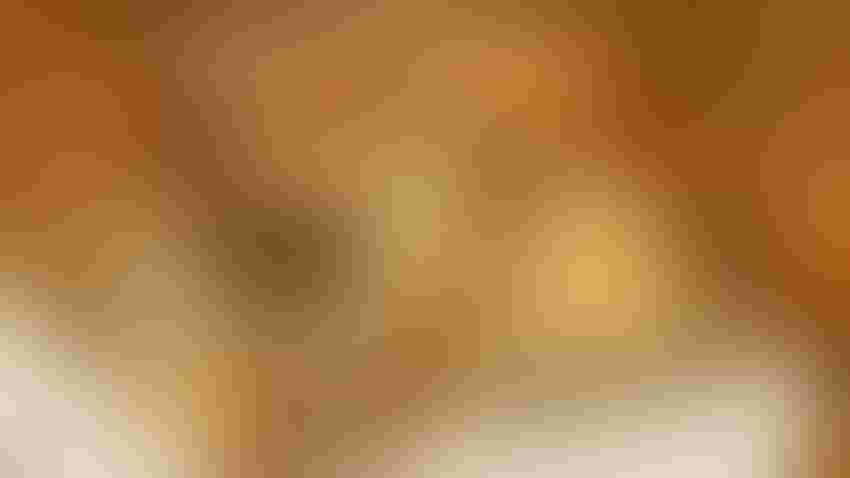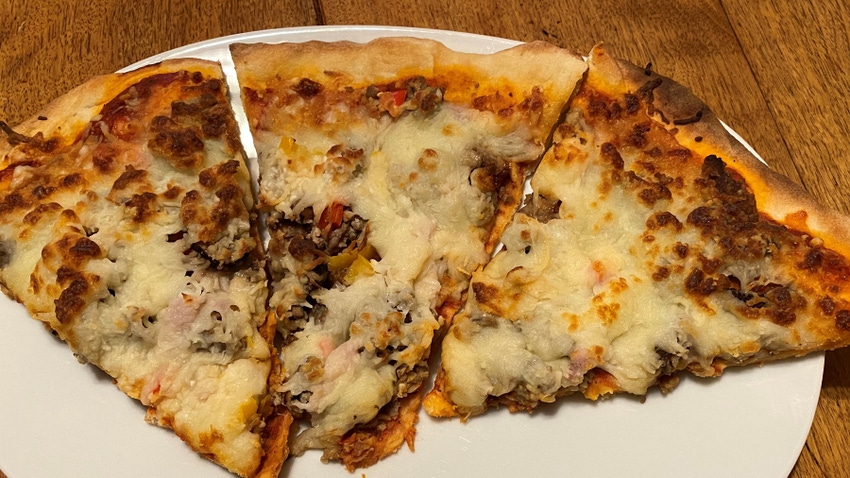 HOMEMADE: Make homemade pizza even more fun by making it a group activity.
Charlyn Fargo Ware
I've always loved cooking. But I realize not everyone feels the way I do, not even my daughter. So how do you make cooking fun?
My daughter says cooking with her husband has made it less of a chore and much more fun. I couldn't agree more.
We used to have wok parties with friends, where we would all bring woks and recipe ingredients to someone's home and make a meal together. It was so much fun with no shortage of laughter.
There's something that happens when you chop vegetables together, or roll eggrolls together, that creates a bond.
I recently made homemade pizzas for our neighborhood group. A few neighbors came early to help spread the toppings on the homemade crusts just as they came out of the oven. With a salad, fruit plate and chocolate cake for dessert, we fed the whole group. But more importantly, we shared life together.
During the pandemic, baking became so popular that we experienced shortages of ingredients like flour and yeast. Some have speculated that baking during COVID-19 made life seem normal in a very not-normal time. Whatever the reason, baking took off.
Cooking has never felt like work to me. Instead, it's a path to creativity and generates a feeling of accomplishment.
Jolene Lamb, Lincoln Land Community College culinary institute coordinator, makes cooking fun for kids. She runs the College for Kids program every summer.
"We're always trying to think of fun things to do," Lamb says. "We aim for a mix of science and artistry, like talking about rising bread. The gluten development is like a rubber band. That's something kids can picture and understand. It's the magic behind the curtain."
And as she reveals the reasons why bread rises, she's not stressing what it's supposed to look like.
"That's the artistry," she says. "Food can be artistic and still taste good."
Remove the stress
With the stressors that exist in the world, Lamb explains that taking the stress out of cooking is more important than ever.
Laughing at the successes and failures of your own projects is one of the best ways to keeping cooking carefree. Lamb has dropped casseroles, turned baking projects that weren't done into something else, and managed to find humor in the rescue.
For example, when one of her students made snickerdoodles, they added cinnamon and sugar into the batter instead of rolling the finished dough balls in the sugar-and-cinnamon mixture.
"We had some really flat, crunchy cookies with all that extra sugar," Lamb says, laughing. "It made a great crumble topping for ice cream."
She likes to tell the story of how saltwater taffy was discovered to all her baking students.
"Saltwater taffy was a mistake," Lamb says. "The candymaker meant to make hard candy, but he left the window open, and the salty air turned it into taffy. The mistake turned into something wonderful that we look forward to every year at the state fair."
Here are a few tips for making cooking more fun:
Cook a themed dinner and set your table to reflect the theme.

Organize a food bar and let everyone be creative. (Mexican food works great for this.)

Don't feel like you have to make everything from scratch.

Sip on a cocktail or a glass of wine while you cook.

Make the kitchen your happy place and organize it so it's easy to find things.

Take a cooking class, even if it's online.

Let cooking be your relaxation — focus on the task at hand and forget the stress of the day. Enjoy the aromas, colors and textures of the food you're preparing.
Here's my homemade pizza recipe to make with friends and family.
Easy Pizza Dough
3 cups all-purpose flour
3 tablespoons soft butter, divided into four pieces
2 tablespoons sugar, divided
1 teaspoon salt
1 package active dry yeast
½ cup lukewarm water, plus ¼ cup more
1 tablespoon olive oil
In a food processor with the knife blade, add the flour, butter, 1 tablespoon sugar and salt. Process to mix for about five seconds. Meanwhile, in a measuring cup, add yeast to warm water. Add remaining tablespoon of sugar. Let yeast bubble for about three minutes.
With processor running, add yeast mixture through the food chute. Add enough additional water for dough to run around sides of the processor, but no more than ¼ cup more.
Take dough out of processor and knead nine or 10 times by hand. Place in a large bowl with olive oil and flip dough over to coat both sides. Cover and let rest until doubled in size.
Fargo Ware is a registered dietitian with the Southern Illinois University Medical School in Springfield, Ill. Send recipe ideas to her at [email protected].
Subscribe to receive top agriculture news
Be informed daily with these free e-newsletters
You May Also Like
---