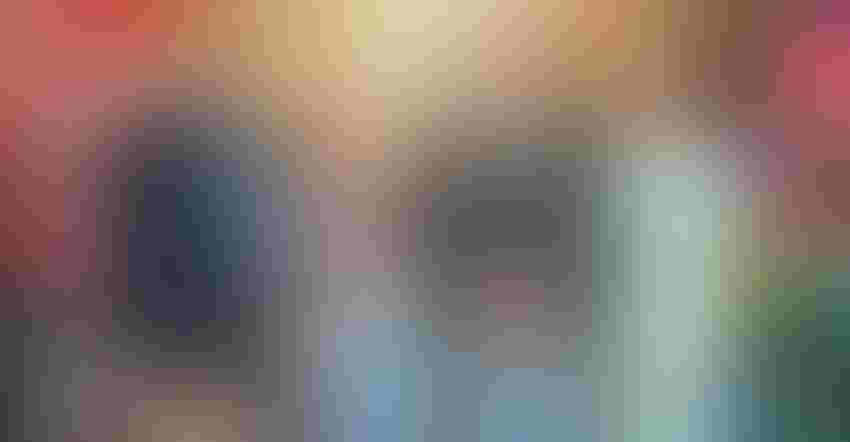 RESKOVAC 50: George and Shirley Reskovac (center) recently celebrated their 50-year anniversary, with the rest of us — Mike, Sheilah, Cole and Caleb.
Photos courtesy of Mike and Sheilah Reskovac
As we said in our last column, this planting season has seen a lot of bumps, breaks and learning issues. Those all lead to some high stress levels and more than one argument between the two of us.
Mike's frustrations were usually stressed-based.
"I don't know why you don't understand how behind we are! How can you be so calm about all of this? Absolutely nothing is going right! We're not going to get our crops in on time. You don't seem to care or get it!"
Sheilah's issues were more out of frustration.
"I do understand, and I do get it. But it's out of your control. You can't manufacture the parts or get them here any quicker. Stop feeling sorry for yourself and try to make the best out of this! You wanted to be a farmer, and unfortunately, this is part of being one! It will all come together and work out! Stop looking at all the bad and start looking at the good. We're going to get through this, and things will be OK."
Of course, Sheilah was right.
But in all seriousness, we have had great examples growing up of how to get through tough and challenging times, both in life and in marriage. Both our parents recently celebrated 50 years of marriage this year. Mike's parents celebrated their 50-year anniversary in May, while Sheilah's parents celebrated their 50 years in July.
HOOVER 50: Sheilah's parents Bob and Barb Hoover recently celebrated their 50-year anniversary with the family.
We have both seen our parents go through some rough times. For Sheilah, it was bad years on the farm with droughts, low prices and other many issues. We still face the same problems today. For Mike, it was when one parent or the other would be out of work, and the family would struggle making ends meet.
While one set of parents are farmers and the others are not, the values and beliefs they instilled in us are pretty much the same, only presented in a slightly different manner: Keep believing, keep going, stay strong, love, apologize and have faith.
With that said, we followed all of those things and made it through spring (still mostly happily married)! And we are going strong into fall. We feel more than blessed to have such great examples in our lives and are extremely happy for our parents. Without them, we wouldn't have each other, and you folks wouldn't be reading this!
Sheilah and Mike Reskovac and their sons farm near Uniontown, Pa. Check out all of their Two Hearts, One Harvest blogs. 
Subscribe to receive top agriculture news
Be informed daily with these free e-newsletters
You May Also Like
---