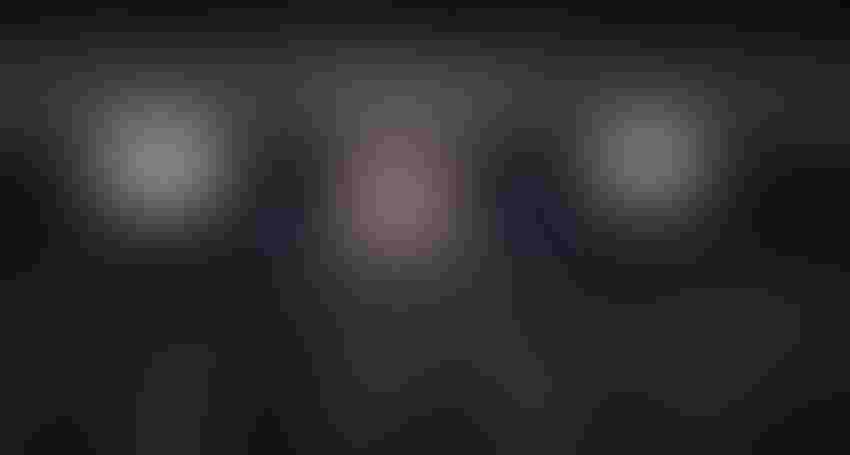 The European Union and Brexit were topics of discussion at this year's Almond Conference in Sacramento, Calif.
Tim Hearden
The landslide victory for Boris Johnson's Conservatives in the United Kingdom on Thursday sent several clear signals to world leaders.
Most notably and immediately, the Tories' new comfortable majority in Parliament provides them some clarity with which to approach trade.
As global stocks responded positively Friday to this clarity and to the apparent initial U.S.-China trade deal, President Donald Trump was quick to recognize the ramifications of British voters' decision.
"Congratulations to Boris Johnson on his great WIN!" Trump tweeted. "Britain and the United States are now free to strike a massive new Trade Deal after BREXIT. This deal has the potential to be far bigger and more lucrative than any deal that could be made with the E.U. Celebrate Boris!"
The result has already begun to affect exchange rates, as the British pound has surged 2.3 percent against the dollar since exit polls showed a Conservative majority in the election, Business Insider notes.
All of this is of keen interest to California agriculture, as the EU is by far the No. 1 shipping destination for Golden State commodities, with $3.4 billion worth of goods sent there in 2017, according to the University of California's Agricultural Issues Center. For the almond industry, more than one-third of shipments go to Europe, the center reports.
Potential trading partners have been anxiously waiting because bilateral talks with the UK can't start until after its divorce with the European Union is completed, Julie Adams, an Almond Board of California vice president, has explained.
And that won't happen quickly, even though it's virtually assured now that the UK will leave the EU on Jan. 31, 2020. Even if a Brexit deal is sealed, there will be as much as a two-year transition period in which the UK government will still abide by EU rules as it sets its own path for everything from trade to immigration, Yahoo Finance UK head Lianna Brinded cautions.
Then a new trade deal could take another couple of years to negotiate, as the U.S.' agreements with China and other trading partners have. And in the UK, the U.S. may have to get in line; Britain is saying goodbye to close to 100 existing trade agreements negotiated by the EU and will need to hold bilateral talks with dozens of countries.
But at least an end to the waiting is in sight. Federal Reserve Board vice chairman Richard Clarita told Fox Business that any reduction in uncertainty on trade policy is positive for the U.S. economic outlook.
Aside from its trade implications, Thursday's result also was a stark warning for U.S. politicians about how voters react when you're seen as trying to negate their will, as the Labour Party was accused of doing with Brexit.
One can imagine impeachment-minded lawmakers feeling a dull ache in the pit of their stomach while watching Thursday night's returns on the BBC or Sky News, as if they'd just caught a glimpse of their political future.
Subscribe to receive top agriculture news
Be informed daily with these free e-newsletters
You May Also Like
---