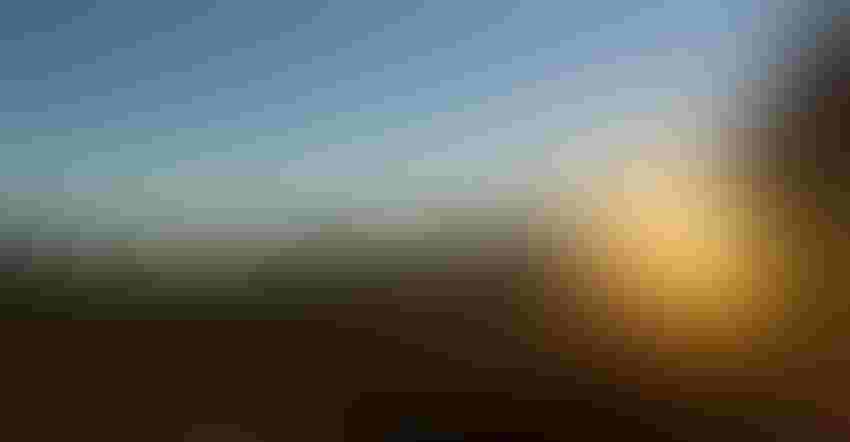 While the new year may bring challenges, farmers are up to the task.
Brent Murphree
I've spent a lot of time talking to producers who have said, "Considering what happened this year…"
2022 just seemed to be a year that kept throwing crazy things our way - wet and cold, dry and hot, too much rain, too little rain, high inputs, fluctuating prices, etc.
But I haven't sensed that it has dampened the resolve to get the 2023 crop in the ground. The growers I've spoken to have said they might grow less cotton and bump up the grain mix because of current prices. But they're still going to get in the field and make that next crop.
One cotton producer said that he was looking at his best crop ever, before August rains took about half of his yield. That is reminiscent of a year on our place when it was so hot, we just couldn't keep water on the crop. Those kinds of things will set you way back.
My grandpa used to say, "If you grow cotton too long, at some point its bound to break you." And he kept planting cotton.
I guess that can be applied to almost any commodity. The resolve of a farmer to go on growing the crop is just incredible. The alternative is no alternative.
This year, we'll move into the job of producing a new farm bill. All of the commodity associations are poised to go to the table with their support for the guys and gals in the field.
In many ways, it's a bright spot in Washington for the field to make a show of what is important to the ag industry. In the past couple of years agriculture has fared pretty well coming out of Washington, but it's still an uphill battle to get the needs of the producers who feed and clothe American met.
In that aspect, getting the farm bill written is a lot like producing a crop, sometimes the yield is good, sometimes not so much.
It looks like the toughest job in Washington right now will be getting all of the new legislators educated about the farm bill. I would venture to say that most of the new first-term lawmakers have never even been on a farm, much less know what the American farmer needs to stay competitive in the world market.
Another conversation I've had in the last couple of weeks included a discussion on farm labor, transportation and interest rates, all of which can have huge effects on a farm operation. At the end of that talk, the farmer I was talking with said, "Well, what else is new?" We both chuckled in agreement.
My point today is, you producers are the hardest working individuals and every year is a speculative endeavor, yet you keep that machine going.
I hope 2023 is the best year you can make it. Keep up the excellent work and thank you.
About the Author(s)
Subscribe to receive top agriculture news
Be informed daily with these free e-newsletters
You May Also Like
---