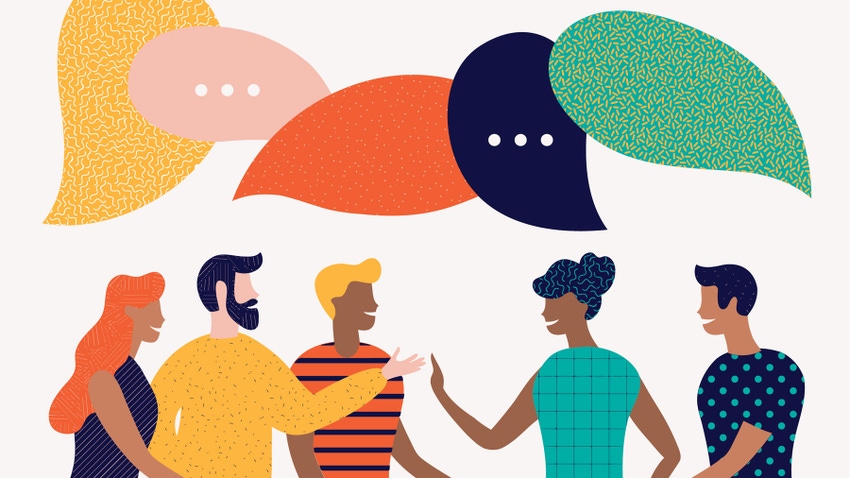 Like a lot of people, I play guitar. Or at least, I try to.
I get my guitars maintained regularly, like you would farm equipment. I don't begrudge maintenance — guitar tuneup time is a social outing. Hanging around the music store with other musicians and yakking about guitars is like sitting in the coffee shop and talking about farm management and production.
But the banter during my most recent music store visit had more to do with farming than frets (those little metal strips on a guitar neck). When Ricky, the 40-something guitar technician, discovered my line of work was agricultural communications, he had a surprising, pointed and welcome question.
"So, when are you going to write about erosion and the problems that come from cropping the same thing all the time?" he asked. "That can't be good for the land."
Whoa! It was clear that guitar talk was over. But it was also clear that he genuinely wanted to discuss his concerns with someone who cared. It turns out his grandparents once farmed not far from Champaign, Ill., and that he had much more than a passing interest in the matter — not as an activist or anti-technology advocate, but rather, as someone who has seen nearly endless acres of corn and soybean fields for years and wonders why things never change.
More trust than you think
This open door gave me a chance to introduce at least a few new developments. In particular, I wanted him to know about the growing presence and important role of cover crops. To me, that's one of the best sustainability stories in Illinois. Agricultural journalists are on it, and eventually, mainstream journalists will follow. The story is too good to ignore.
Case in point: The most recent figures from University of Illinois research show cover crop adoption in the Midwest jumped to a little over 7% in 2021. Maybe that doesn't sound like much, but in relative terms, that's up from just under 2% a decade ago. This is a superb trend, and it opens the door to additional discussions.
For example, the research also shows a direct connection between cover crop uptake and support programs for conservation. That can lead to discussions about the positive effects of public investment in food production, like the farm bill.
And the researchers felt confident in their cover crop findings because they'd been able to monitor more than 140 million acres of land, thanks to advanced, satellite-based, remote-sensing technology. There's another open door, this time for dialogue about how technology is helping producers improve sustainability.
In the public eye, these kinds of upbeat stories are hammered by phenomena like the dust storm here earlier this spring. Headlines followed that event questioning how much progress had really been made since the Dirty Thirties.
And that's all the more reason for you to seize opportunities to lead sustainability discussions yourself, when people aren't on edge. You have excellent accounts to share about your own sustainability efforts, you have more public trust than you think, and you have communication tools galore at your fingertips.
Sustainability stories strike a chord with the public. People like Ricky are listening.
Roberts teaches agricultural communications and journalism at the University of Illinois. Email questions to him at [email protected].
Subscribe to receive top agriculture news
Be informed daily with these free e-newsletters
You May Also Like
---