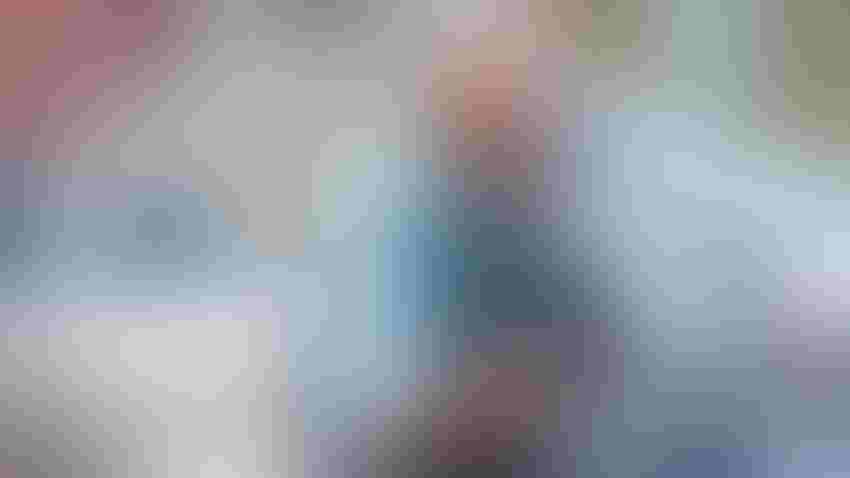 After retirement and during his battle with cancer, Schram initiated the successful "Give a Schram" campaign – with the goal to equip an entire lab with new microscopes.
Lyon College
Some people cross our paths in life and their impact crosses our minds for years to come. We remember the lessons they taught, time they invested, and energy of their presence.
For me – and countless others – one of those people was a Lyon College biology professor. He was more than a teacher. He was a mentor and friend, who left a spectacular legacy.
Most simply knew him as Schram. He discovered his love of nature while on a backpacking trip during his college days. That passion led to his studies in zoology, fisheries, and a Ph.D. in aquatic invertebrate biology at the University of Arkansas in Fayetteville.
In 1991, after a few years of post-doctorate research, Dr. Mark Schram joined the ranks at Lyon College. He was an excellent teacher with a sincere dedication to his students. His thought-provoking lectures were filled with details and his engaging lab assignments usually felt more like field trips.
He made a difference in the lives of students and colleagues alike. Close friend, Dr. Robert Gregerson, president of University of Pittsburgh at Greensburg, fondly remembers Schram.
"I taught with Mark Schram for 12 years, and he was my friend beyond that. He was the most student-centered faculty member that I have ever known.  He cared deeply about them and their success – academic, professional and personal. He made a lasting impact."
Many times, Schram was recognized as an outstanding educator. Of those include the 2004 Arkansas Professor of the Year and Lyon's 2014 recipient of the Williamson Prize for Faculty Excellence.
In addition, his easygoing attitude was noteworthy. Dr. David Thomas, Lyon College professor of biology, recalls meeting Schram for the first time.
"I met him in 1999 after he returned from sabbatical. Honestly, my first impression was less than favorable. He gave the laidback vibe of an old hippie, with a long ponytail down his back. It turns out he was an excellent colleague, and he became one of my best friends."
During his 25 years at Lyon, Schram witnessed the scope of the biology department broaden along with a growing need. After retirement and during his battle with cancer, he initiated the successful "Give a Schram" campaign – with a large goal to equip an entire lab with new microscopes.
Schram lost his battle before witnessing his dream become reality. Months later, 24 ZEISS Primo Star microscopes arrived to equip the lab. His efforts continue today as the campaign thrives in his memory.
In other respects, landmarks across campus have lovingly been named or constructed in his honor. When Lyon became the state's first pet-friendly campus, students voted to name a new dog park the "Schram Bark Park," and a recent open-air construction is called – the "Schram Memorial Outdoor Classroom."
No doubt about it – he left a Schram good legacy.
Subscribe to receive top agriculture news
Be informed daily with these free e-newsletters
You May Also Like
---