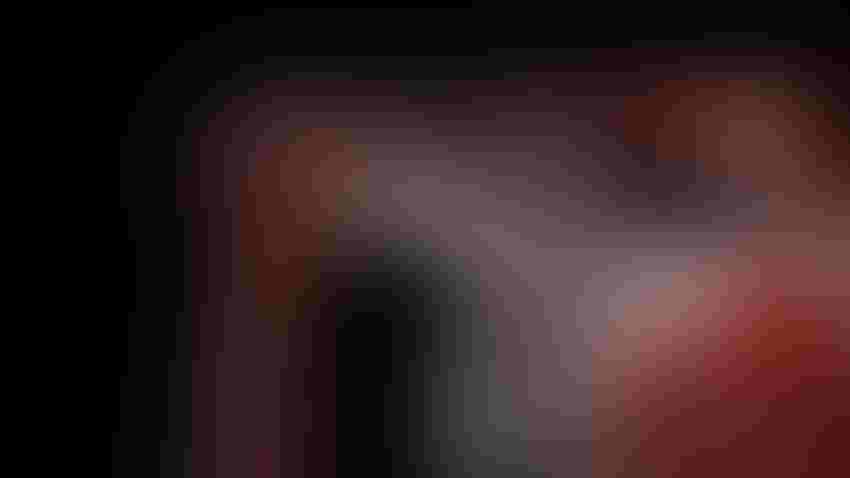 March is here. It's starting to warm up, the grass is getting greener, shed doors are opening, and the greatest event known to man is just around the corner: The Final Four!
As a kid growing up, I couldn't wait to see who was in and who was out, filling every line on my bracket just as soon as they announced the tournament teams. Now several years later my passion for college basketball still exists, but my appreciation for the players and coaches is what has changed. Countless hours of practice, film studying, and strategy planning are spent preparing them for their time under the lights.
But regardless of how much physical talent the national champions have each year, I believe it's those times when no one is around, no one is watching, no one is cheering them on, that matter the most.
Preparation is key
I don't think in our world of farming it's that much different from college basketball. Every year we are given the chance to cement our place in the history books of our own personal farming operations. As harvest comes to a close each fall, we are allowed to wipe the slate clean and start fresh with another season.
God even gives us a few months of down time to get in the film room and study what worked and what didn't last year. I know many of you are doing that exact thing right now preparing for plant 2023.
I keep hearing about lots of planter adjustments, guidance enhancements, and tractor upgrades that many of you have made to improve your production and efficiency. However, those equipment purchases are only part of the equation. The best offensive teams still have to play great defense if they want to win.
Review your playbook
So, while you are looking back at 2022, don't forget to include your grain marketing in that film session. Try to recall your mindset and emotions as the year went on. Did you let the outside "crowd noise" alter your marketing decisions when the game was on the line? If so, how can you keep that from happening again?
One of the toughest things to deal with when it comes to marketing is severe weather during the growing season. Last year was a prime example of that, especially in the Western Corn Belt.
The drought many farmers dealt with, and are still dealing with, is extremely stressful. But you can't simply sit back and do nothing. The market is always moving and changing, giving us opportunities regardless of the situation.
Is there a way to combat those major production concerns, while at the same time moving forward and locking in profitable levels?
Options and insurance make a great team
The answer to the above question is, "Most definitely!" But it takes teamwork to accomplish that mission.
Obviously, your production concerns are managed through your crop insurance plan. It's the only way for you to truly keep from having a production disaster. But you shouldn't use your crop insurance as your sole marketing plan. Does it provide a good starting point? Yes, but it's only part of the equation.
You need something that will establish a floor price regardless of what you raise each year. That's where using put and call options can really help.
If you like to price a large portion of your crop before harvest, then buying CALL OPTIONS would give you the upside price protection that you need. However, if you are like me and would rather wait to feel confident that you have a good crop before pricing it, then you will want to buy PUT OPTIONS to cover the downside.
For me personally, having puts in place is the difference between being in control of my marketing and having no control whatsoever! I'm amazed every year at how much better I feel when I have my puts bought and my downside price risk protected. But the best part of using puts is that your worst-case scenario is known the moment you buy them.
Regardless of what the market does, your put strike minus the premium paid is all that you have at risk. Even if you unfortunately have that catastrophic drought year like most of us did back in 2012, your only risk is still just the up-front premium. Since you haven't forward priced the grain to an elevator yet, you don't have to worry about buying those bushels back at market price difference.
Consistency always wins
We all love to try and forecast what prices are going to do next by reviewing what they did the prior year. We draw fancy charts that show lines hitting important levels that should turn the market. But the simple truth is that none of us really knows.
Instead of drawing, we should spend our energy developing a strategy that can be used year in and year out regardless of the situation – one that manages our downside risk, while giving us the ability to still participate in upside.
Will there be times when having no plan at all might still work? Sure, just look at the last two years. Those that sold their grain straight across the scales in the fall came out just fine. But go back and do some research on the last 20 years. What you will find is that 16 of those 20 had Dec corn futures setting the high prior to harvest. In fact, most of those years the high was set in May or June.
So don't give up on what you've been doing. Force yourself to stay consistent. Even the best coaches in the world can't predict what their opponents are going to do every night, but they know their own teams' strengths and weaknesses better than anyone. They develop a game plan that uses those strengths to their advantage.
March is a huge month for all of us. So, get your cash rent paid, your crop insurance set, your crop covered with puts, and then sit back and enjoy the madness!
Contact Advance Trading at (800) 747-9021 or go to www.advance-trading.com.
Information provided may include opinions of the author and is subject to the following disclosures:
The risk of trading futures and options can be substantial. All information, publications, and material used and distributed by Advance Trading Inc. shall be construed as a solicitation. ATI does not maintain an independent research department as defined in CFTC Regulation 1.71. Information obtained from third-party sources is believed to be reliable, but its accuracy is not guaranteed by Advance Trading Inc. Past performance is not necessarily indicative of future results.
The opinions of the author are not necessarily those of Farm Futures or Farm Progress.
Subscribe to receive top agriculture news
Be informed daily with these free e-newsletters
You May Also Like
---