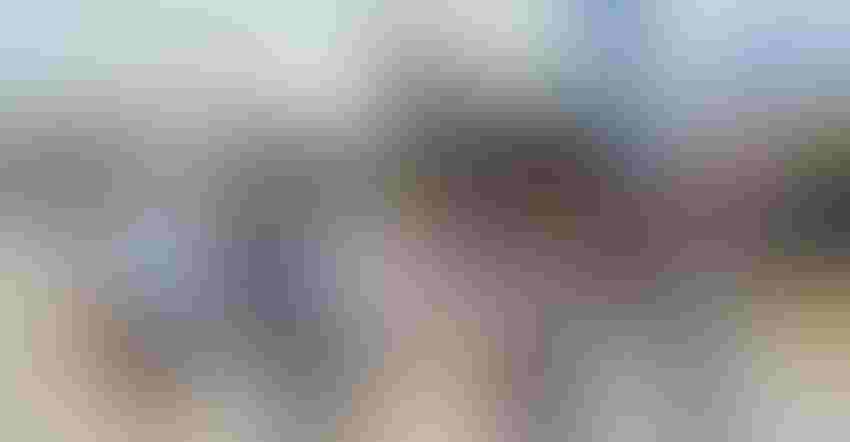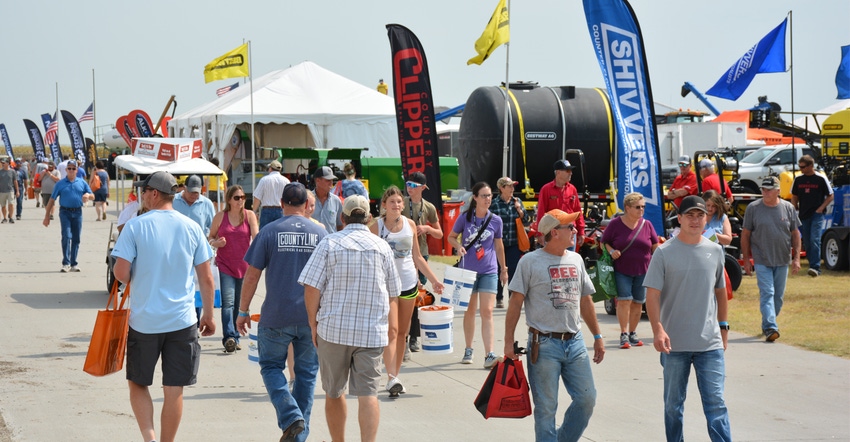 COME ONE, COME ALL: Great weather and good crowds made this year's Husker Harvest Days a successful show.
Kevin Schulz
Husker Harvest Days is now in the rearview mirror, and as I reflect on those three days in Grand Island, Neb., I come back to the realization that it was one big family reunion.
Though I don't believe any blood relatives made the trip to the showgrounds, it seemed like I was surrounded by family. First of all, the Farm Progress team gathers in force to present the show. Many working since last year's show wrapped up to ensure this year's show would be the best possible for exhibitors and attendees. Even though this team is all under the Farm Progress umbrella, many of them I hadn't seen since last year's show, and some I was meeting for the first time.
For colleagues I work with regularly and "see" during online meetings, being able to visit with them in person and work side by side is always good. Working remotely has its benefits, but it is best to connect in person.
While I've attended numerous farm shows, I've never been involved with one before joining Farm Progress. My role entailed helping to produce the Husker Harvest Days program. And that work pales in comparison to those actually involved in managing, organizing and presenting the show.
Matt Jungmann, national events director at Farm Progress, may be the "headliner" as the HHD show manager, but he acknowledges that such a show could not be accomplished without the work of an entire team.
Even more impressive than putting on the world's largest totally irrigated working farm show is the fact that Jungmann and his team had put on the Farm Progress Show only two weeks prior in Boone, Iowa.
Two large farm shows in a two-week span is a major undertaking, but the Farm Progress family did a great job once again. Luckily, we were blessed with great weather for both shows.
During the corn harvest demos, I chatted with a volunteer team member while he made sure spectators stayed a safe distance from the combines. That's when I learned just how much of a family it takes to run such a show. He said he has been working the show for years, maybe decades, and now he's working alongside the son of a man he used to work alongside.
"We're just a big family here," he said. "It's like old home week every year at the show."
Extended family
A family reunion isn't much of a gathering if no one shows up, and the same goes for a farm show, which is only as good as its exhibitors and attendees.
This year's Husker Harvest Days offered attendees about 70 new exhibitors to check out, and there were plenty of new products offered by new and old exhibitors alike. In the coming months, you will see briefs on the new products found at both HHD and the Farm Progress Show, gathered by myself and fellow writers in the Farm Progress family.
Every year I am impressed by the ingenuity that goes into new and old products alike, all with the intent of improving farmers' and ranchers' productivity. Those farmers and ranchers are the final pieces to complete a successful farm show — and family reunion.
Though some say numbers of attendees at HHD were down due to silage and soybean harvest going strong, the crowds appeared to be plentiful. Exhibitors I spoke with seemed happy with the quantity and quality of those visiting their displays. Just like getting customers through the door of a brick-and-mortar store or through an online checkout, farm show exhibitors need customers, or potential customers, to check out their offerings.
Though supply chain issues linger from last year, the attitude of exhibitors for the most part appears to have put those issues behind them as they look ahead.
No family reunion would be complete without young people, and there was no shortage of the youth movement at Husker Harvest Days as FFA members showed up in droves. They are agriculture's future, and that future looks bright.
And we at Farm Progress are looking forward to 2023's Husker Harvest Days on Sept.12-14 in Grand Island and the Farm Progress Show on Aug. 29-31 in Decatur, Ill. Join us for the big family reunions next summer.
Subscribe to receive top agriculture news
Be informed daily with these free e-newsletters
You May Also Like
---