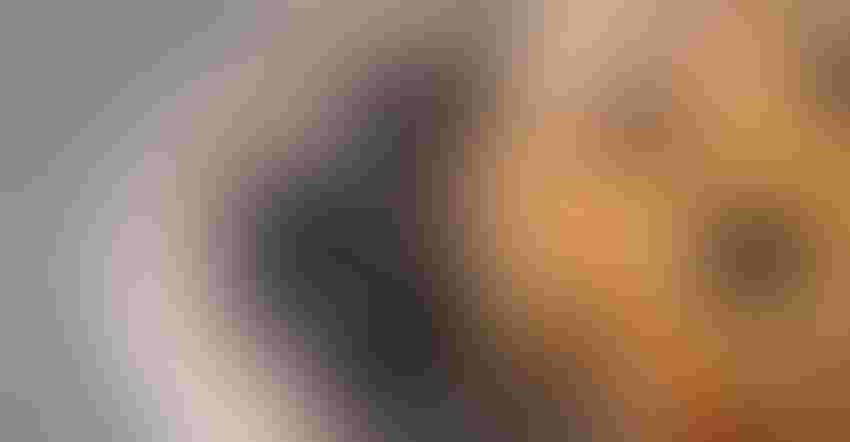 CELEBRATE BLUEBERRIES: The U.S. is the No. 1 producer of blueberries. Celebrate Jan. 28, as it is National Blueberry Pancake Day.
HHLtDave5/Getty Images
I probably don't eat as much fruit as I should. I buy bananas quite a bit, but all too often they brown up before we eat them. So, they get thrown in the freezer for future banana or zucchini bread.
I buy strawberries on occasion, but I'm not fooled by the supermarket variety coming up from Mexico and California donning a red jacket but providing nil for flavor. Just doesn't seem worth the price tag.
However, there is one constant in my fridge — blueberries! These delicious nuggets of blue goodness are the perfect snack. Of course, they can be made into all kinds of bakery delights and culinary cuisines, but for me, there is nothing better than grabbing a fistful of blueberries, running them under cold water and popping them into my mouth.
There are no seeds or stems, and there's no peeling. It's just an explosion of sweetness with a speck of tang mixed in. I especially like it when their skins pop as you bite down on them.
If it's been a while since you've enjoyed blueberries, here's a perfect opportunity to get reacquainted or enjoy a first-time introduction — Jan. 28 is National Blueberry Pancake Day! And why not, there's a national day for just about everything these days.
Throw some blueberries in your pancake batter or sprinkle them on top. It will only better your breakfast. If you want to get a little salacious, add a teaspoon of cinnamon for blueberry spice pancakes, or a tablespoon of lemon zest for blueberry lemon pancakes. You can double-dip by dousing it with blueberry syrup.
The day is a small part of the U.S. Highbush Blueberry Council's new strategic positioning and call-to-action campaign, "Grab a Boost of Blue," which focuses on driving demand and increasing sales. The council has several smart promotions planned throughout the year to tap into consumers' passion for blueberries, encouraging them to enjoy them in more ways and more often.
Ask Alexa about blueberries
The USHBC also just unveiled a new source of blueberry information, A Blueberry Boost, which is a new skill for Alexa, Amazon's voice-activated artificial intelligence service. A Blueberry Boost allows consumers to ask Alexa any questions they have about blueberries, whether they're shopping, meal planning, baking, cooking or hosting an event.
In response, Alexa provides USHBC recipes, tips, kitchen hacks and more, often directing people right to blueberry.org for more information.
To download the skill from a smartphone, users can open the Alexa app, tap the menu icon in the screen's upper left corner, and then tap "Skills & Games." On the skills-and-games screen, users can tap on the magnifying glass on top to bring up the search field, and type in the phrase "A Blueberry Boost." Or users can simply say to their Alexa device, "Alexa, add the skill A Blueberry Boost."
Between the COVID-19 pandemic, where more people were buying groceries for home, the council's campaign, and new uses ranging from pureed to powdered forms as additives to foods and beverages, consumption and production are growing.
The December 2021 Nielsen Report shows a solid finish for 2021 blueberry sales in the food retail channel, with overall blueberry sales (fresh and frozen combined) being up 3.4% in volume and 4.1% in dollars versus year average.
My blueberry addiction bodes well with my home state of Michigan, which ranks third in U.S. production of highbush blueberries. The U.S. is the world's largest producer of blueberries. Washington is the No. 1 producer — which took the top spot away from Michigan in 2015 — followed by Georgia, Michigan, Oregon and New Jersey, according to World Atlas. Maine is the leading producer of "wild" lowbush blueberries.
I don't need a reason to celebrate blueberries' bounty of deliciousness, but if you do, mark these dates on your calendar: April 28 is Blueberry Pie Day; May 26 is Blueberry Cheesecake Day; June 21 is Blueberry Smoothie Day; July 8 is Blueberry Day; and July 11 is Blueberry Muffin Day.
For me, morning, afternoon and night will suffice as good enough reasons to Grab a Boost of Blue!
Subscribe to receive top agriculture news
Be informed daily with these free e-newsletters
You May Also Like
---