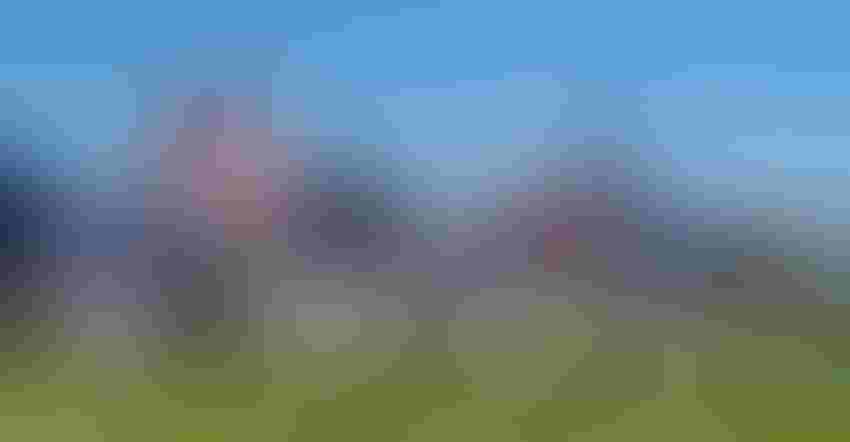 It's that time again. Fall is flipping the switch on Friday night lights, pep rallies and the varsity boys in blue. You can feel it. The excitement. The anticipation.  
Every Friday night for the next two-an-a-half months, parents, siblings, grandparents, neighbors, pastors, students and alum -- who were once local heroes in the halls and coffee shops -- will gather in modest football stadiums across rural America to cheer on their home team.  
Hometown fans fill the west-side stands, many in seats they've held for generations, while the visitors observe the game as though at attention, shading their eyes from the evening's slowly setting sun. Concessions will be buzzing as parents staff the stand, earning booster bucks towards their child's band, athletics or class dues. Somehow nachos with jalapenos always taste better at football games.  
Away games are marked by a line of familiar cars caravanning to the rival field. No need for Google maps, though. Just look up. In rural hubs the only high rises are the stadium lights, so you wind through neighborhoods or make your way down Main Street, while keeping your sights on the light poles.  
Up until last year, game days in my hometown were sandwiched between late-afternoon pep rallies, the arrival of the weekly newspaper and the game. I looked forward to Friday afternoons when I would check the mail to see whose kid was frontpage news from last week's game. Sadly, our newspaper no longer exists. We get to see plenty of pictures on social media, but there's nothing quite like newsprint. As much as I like the immediacy of Facebook and Instagram, there's also something to be said about the element of surprise of a frontpage photo. There's not much we have to wait for anymore and I'm not sure that's always a good thing. 
This year, my Little will cheer for junior high on Thursday nights, while my son plays on Fridays. This is his last season at Mustang Stadium. I look forward to watching my #19 burst out of the inflatable tunnel waving or following the American and Texas flags. And then watching the team dressed in their white jerseys lined in a straight row, while they place their right hand over their hearts and have their helmet dangling from their fingertips in the other.  
I also enjoy the sounds of Friday nights. It's like a casserole of noise from the ref's whistle blows to the coaches yelling plays to the cheerleaders chanting two-bits while the band plays the fight song each time we score. And if it's homecoming, you can add the ring of cow bells to the mix. Can you hear it? 
This season, I will watch my boy take the field for the Olton Mustangs at least 11 more times. It goes so fast. The good news is as he retires his size 13 cleats, he'll be lacing up his basketball shoes next. It's Friday night lights, boys. Let's play ball.  
Subscribe to receive top agriculture news
Be informed daily with these free e-newsletters
You May Also Like
---