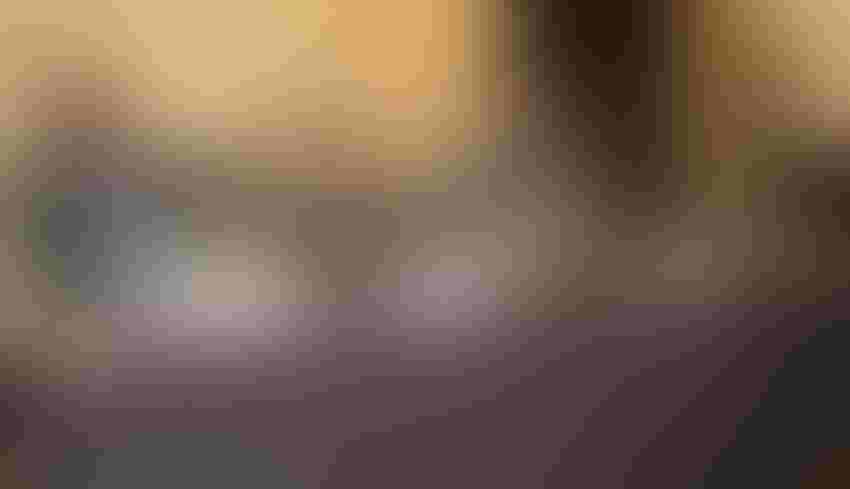 USDA officials speak to reporters about Farm Bill programs during the North American Agricultural Journalists/ annual meeting in Washington, D.C., in April 2022.
Tim Hearden
Every few months, we get a new poll demonstrating that trust in media has reached new all-time lows. The latest was from Gallup, which found that only 11% of respondents had a significant level of trust in TV news and 16% could say the same about newspapers.
Some surveys have gone further. Last summer, Rasmussen queried respondents as to whether they agreed with former President Donald Trump's infamous slur – that the media are "the enemy of the people." 58% of likely voters said they did.
In truth, these surveys typically only reflect attitudes toward the most well-known national media outlets, many of which have seemingly almost given up on straight news and pursued a more opinion-oriented bent. Local TV news and community newspapers tend to score higher in polls that include different types of media.
It's much more difficult to find a poll that gauges trust in so-called "trade" or even business media, but there's circumstantial evidence that we may be faring better on the confidence meter than at least some of our more famous brethren.
First of all, the feedback we get from readers suggests a level of loyalty that not all outlets can match. The agricultural media landscape appears to be attractive to companies, as Western Farm Press has close to a dozen competitors of various sizes and more are cropping up.
I've long believed that specialized or "niche" outlets are the future of journalism, or at least a large part of the future. People have long sought out media that understands their lifestyles and values and doesn't preach at them from on high, and the internet has made these outlets easier to find.
There have always been specialty publications that run the gamut of subjects, from automotive to product packaging to water to scientific research. Now these publications are just a click away.
Recently I've had the opportunity to take part in gatherings that suggest niche outlets are becoming part of the mainstream. One was the North American Agricultural Journalists' annual conference in Washington, D.C., in April, which provided newsmaker interviews with top officials. The conference was attended by representatives of ag outlets as well as the likes of Politico, Roll Call, Congressional Quarterly and Reuters.
Ford Pro's rollout of its electric F-150 pickups in May drew reporters from mostly ag and automotive publications. And an Oregon State University media fellowship I'm attending in August has a guest list with the likes of CBS, BBC and Washington Post, as well as ag outlets.
The fact that we get a chance to interact with these reporters can only bode well for the future of both niche and mainstream media. Readers, listeners and viewers will always seek information that is relevant to their lives. Our secret sauce is the bond we have created with readers by living among them and understanding, and in some cases doing, what they do.
Subscribe to receive top agriculture news
Be informed daily with these free e-newsletters
You May Also Like
---