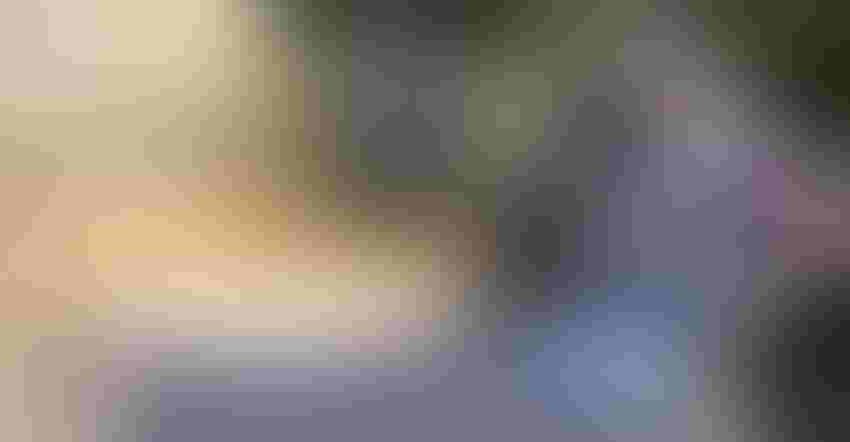 Rising labor costs are one of several inflationary pressures faced by U.S. farmers. Rising fuel and fertilizer costs, increased fees to pack and ship goods to foreign and domestic markets and the ability of foreign competitors to undercut U.S. commodities destined for market all play into harming American agriculture.
Todd Fitchette
Rising gas and diesel prices, an explosion of costs related to crop protection materials (most notably, fertilizers), the heavy cost of exporting agricultural goods – the list goes on – are affecting more than farmers. Anyone pushing a grocery cart in the store knows that food costs are up significantly.
For instance, bread is upwards of $5 a loaf, milk went up 40 cents per gallon in my local store over the past few weeks, and the price of nuts are just that – nuts!
Ian LeMay, president of the California Fresh Fruit Association, recently wrote an op-ed highlighting the impacts of inflation. While he rightly took aim at the impacts facing the stone fruit industry, LeMay's comments should be a wake-up call to the state and federal policy decisions that got us here.
LeMay cites California's $15 minimum wage and a standardized 40-hour work week in agriculture as one factor. Those $15-per-hour salaries sound great right up until one is forced to pay over $5 per gallon for gasoline and cover their 20% rent increase. It impacts us all.
Related: Inflation to persist amid energy, supply woes
"As a united stone fruit industry who relies on agriculture, the time is now to understand that farming is in jeopardy and the time is now to build a plan of financial stability and longevity," LeMay writes.
He points to the industry's retail partners, incentivized to buy imported fruit and other commodities at cheaper prices. The global marketplace may give us year-round access to seasonal commodities, but there are consequences to those policies. Among them is the reliance on foreign food sources and geopolitical tensions.
We continue to hear the message that the U.S. produces the safest food in the world. Slave labor has long since been banished from the U.S., unlike other parts of the world. Yet, those low wages among our foreign competitors are why we're told it's cheaper to import fruit into the United States than it is to produce it here.
LeMay reports that shipping costs are up 100% over the past two years with pallet prices up 50% and packaging up 20% in the same period. U.S. growers and processors continue to make significant investments in cultural practices, production, and administration to find new efficiencies, but those endeavors are not without an initial cost. In the end, consumers will continue to face higher costs at the store and in restaurants as retailers continue to cite inflation as they raise our food prices.
Related: Fertilizer shortages due to Russia-Ukraine conflict may hit U.S. growing season
The United States is in a precarious situation. The recent spike in gas and diesel prices did not happen in a vacuum, nor did fertilizer cost increases happen without cause. They happened because U.S. policy does not support U.S. interests.
Farmers and consumers are being squeezed by failed public policy and selfish politicians who's only reaction to our woes is to smile and rub their hands together on national television.
Subscribe to receive top agriculture news
Be informed daily with these free e-newsletters
You May Also Like
---