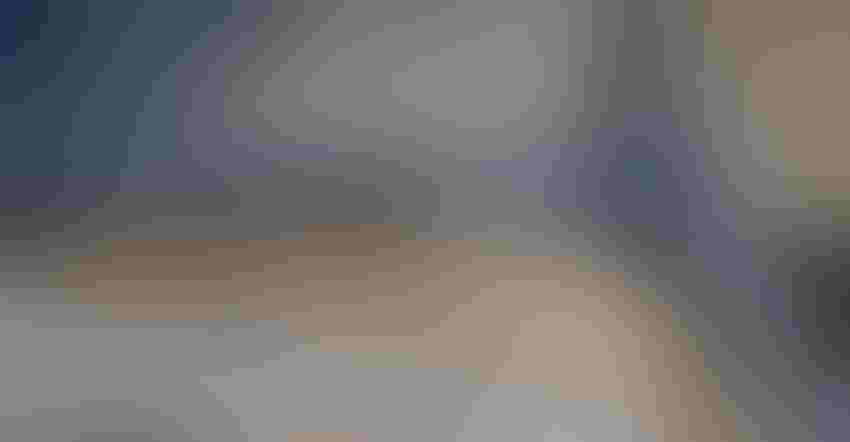 WHERE THEY GO: LEAD 33 graduate Anne Meis talks about numerous trade mission trips she has taken, meeting international soy customers face to face and opening doors for future trade for U.S. ag products.
"The strangest thing is you learn the value of experience only with experience." Ranvir Shorey's quote sums up the LEAD learnings for many of us. 
Before LEAD, I admit that I gave little thought to where our corn and soybeans were headed after leaving our farm. We pull into the Cargill unloading pit with a purple Peterbilt with a Meis Bros. logo on the door and unload. We hope we hit some market highs, and that our average selling price over the year is decent.
Value of LEAD
The value of the LEAD program is to step outside our farms and begin thinking about our crops and value-added products leaving our borders. I traveled with LEAD 33 to United Arab Emirates, Nepal and India. We went from one of the wealthiest countries to two of the poorest countries in a matter of hours. 
We learned that UAE must import more than 90% of its food and has the wealth to purchase our high-value products. We witnessed subsistence farming with hoes and backpack sprayers in India and Nepal, and recognized they will need to import more food to meet the needs of their growing population. Through this experience, I could begin to understand the value of U.S. agriculture in export markets.
Now, as a member of the Nebraska Soybean Board in my third term, I have continued to learn that the price at Cargill or our local elevator is directly tied to export market demand. Nebraska produced more than 350 million bushels of soybeans last year, and almost 60% of that crop is exported either as whole bean, meal, oil or value-added products. 
You bet the price of soybeans at the local elevator depends on the demand in China, Mexico, Southeast Asia and many other countries. As a member of the Nebraska Soybean Board, I have traveled on trade missions promoting soy meal to the Philippines, Thailand, Malaysia and Columbia. 
While China is the No. 1 buyer of whole soybeans, Mexico remains an important market for whole soybeans and U.S.-produced pork and poultry. Experiences with trade missions to Japan have taught me firsthand how important this meat export market is to those who want our high-value cuts of pork and Nebraska beef. 
Person-to-person marketing
One wise soy marketer said to me while in Thailand, "Marketing is an active person-to-person sport." My goal has been to multiply the value of experience I learned in LEAD and build on that to continue to shake hands with those who buy our products around the world.
In 2018, I traveled to the Philippines to shake hands with families who loyally purchase shiploads of U.S. soy meal for their feed mills. It was such an honor to welcome these same buyers to our farm during the 2022 harvest to walk in our soybean field and ride in our combine.  
They value knowing U.S. producers and visiting our farms to see soybeans and other products that are grown right here in Nebraska. I value visiting their port cities and feed mills and poultry facilities to learn where our Nebraska-grown soybeans go.
Take the value of your LEAD experience and invest it in leadership roles that pay dividends back in multiple ways to you and your community.
Meis is a graduate of LEAD 33.
Subscribe to receive top agriculture news
Be informed daily with these free e-newsletters
You May Also Like
---