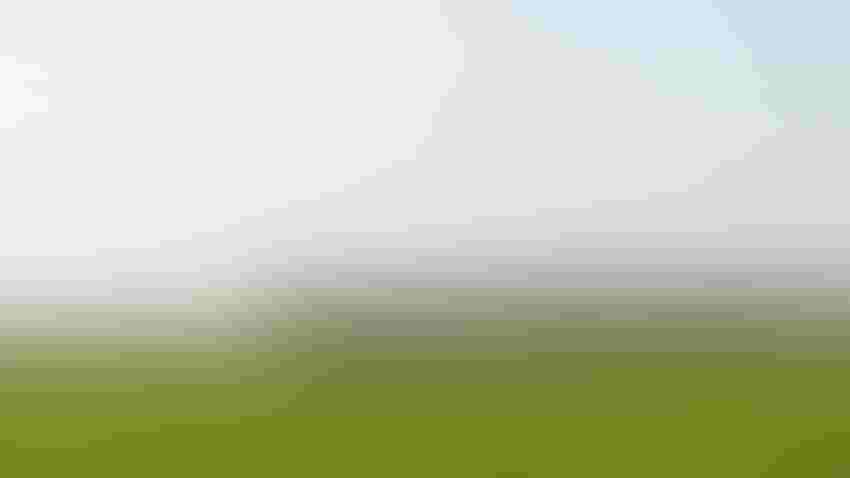 TOOLS FOR THE TRADE: Insurance tools, including those listed under crop insurance, can help provide financial security for livestock and dairy producers.
Curt Arens
When the farm income safety net and farm bill are mentioned, the discussion tends to turn to a select number of crops — such as corn, soybeans, and wheat, which are the primary beneficiaries of federal commodity programs and crop insurance support.
That overshadows the significant safety net provided for livestock and dairy producers and the substantial growth of insurance tools in that portfolio.
Dairy producers are already familiar with federal commodity programs. Price support programs that date back decades gradually transitioned to income support programs before shifting to margin-based supports in the past two farm bills.
More generally, livestock producers also benefit from a portfolio of standing disaster assistance programs, including the Livestock Indemnity Program (LIP) for death losses because of disasters; the Livestock Forage Disaster Program (LFP) for grazing losses due to drought and wildfire; and the Emergency Assistance Program for Livestock, Honeybees, and Farm-Raised Fish (ELAP) for other disaster losses not covered by LIP and LFP.
More than just crops
Beyond commodity programs and disaster assistance, the third part of the federally supported farm income safety net is crop insurance. There are two critical points to be noted about the federal crop insurance program.
First, it is the largest component of the safety net in terms of expected spending under budget projections for the next farm bill. Second, it is for more than just crops. While the crop insurance moniker remains, there are several insurance tools that provide price risk management for livestock producers, including Livestock Revenue Protection (LRP), Dairy Risk Protection (DRP) and Livestock Gross Margin (LGM).
There is also a Pasture, Rangeland, and Forage (PRF) policy that provides protection against production losses using rainfall as an index, along with other forage policies relevant to livestock producers. While not specifically written for livestock producers, the Whole Farm Revenue Protection (WFRP) policy can also protect combined crop and livestock operations.
Like crop insurance, the livestock insurance products benefit from federal support in the form of subsidized premium costs, direct supports to insurance companies for administration and operating costs, and re-insurance policies to help reduce the portfolio risk that insurance companies take on in writing policies.
The use of these livestock insurance products has grown substantially over the past 20 years as new products have been developed, substantial policy improvements have been made, and producer education and awareness have increased.
The broadest measure of utilization is the total liability insured. Utilization or liability for the specific livestock and dairy products mentioned above has grown dramatically in the past few years.
The dairy sector represents about half of the total coverage in place in 2022, primarily from the DRP policy that covers milk price risk. LRP policies that cover price risk and PRF policies to cover grazing and forage production risk have also grown in utilization over the past several years. LGM policies that cover milk prices less feed costs for dairy or livestock prices less purchased livestock and feed costs for other species also add to the total.
Policy development
While the federal crop insurance program dates back to the early farm legislation of the 1930s, the livestock products of note have only come about in the past 20 years. LRP and LGM were introduced in 2003, PRF was introduced in 2007, and DRP was introduced in 2019. The WFRP policy was introduced in 2015 as a substantial revision of an earlier whole-farm product called Adjusted Gross Revenue (AGR).
While some of the livestock products were introduced two decades ago, participation has grown in recent years as significant policy changes were made. The introduction of the DRP policy in 2019 coincided with policy changes in the 2018 Farm Bill that allowed producers to enroll in both the Dairy Margin Coverage commodity program and the dairy insurance products, leading to a surge in DRP participation over the 2019-22 period.
Premium subsidy rates have also increased over time, making the livestock insurance products more attractive to producers. Premium subsidy rates were set at only 13% in 2003 when the first livestock policies were introduced. That was increased in 2018 to a range of 20% to 35% and was then increased again twice in 2020 to a current subsidy range of 35% to 55% based on levels of coverage.
At those subsidy rates, the higher levels of livestock coverage now receive subsidies comparable to crop insurance products. The increased premium subsidies in 2018 and 2020 and other changes in 2020 to expand availability of coverage certainly helped lead to the dramatic growth in livestock product utilization, particularly LRP in 2021 and 2022.
Risk management education
The development of new products and the policy changes to make them more attractive has certainly led to increased producer utilization and risk protection though the various livestock insurance products. Producer education has also been an important part of the story in helping producers understand the insurance products and make sound management decisions to use them to help manage risk.
Risk management education efforts by university Extension professionals, as well as numerous groups and also industry professionals, have been an important part of the changes over time. In tandem with the insurance product implementation and the various policy changes over time, risk management education programs have grown as well.
One measure of risk management education efforts is the number of educational projects funded through the Extension Risk Management Education program. The national program is implemented by USDA to competitively award funds to regional centers, including the North Central Center at the University of Nebraska-Lincoln, to in turn competitively fund educational projects across each region that help producers manage risks.
National data on projects funded from 2005-20 that are now complete shows 38 funded projects and more than 28,000 participating producers over that time. Just like interest in livestock insurance products and policy support increased in recent years, participation in educational projects rose to a peak in 2020. Additional projects funded since, including ones in Nebraska each year since 2020, will continue to add to the educational impact.
Impact and opportunities
While the policy development and educational efforts have improved the attractiveness of livestock insurance products and the understanding of how best to use them, there is still substantial opportunity for more growth. The DRP and LGM policies for dairy producers combined help producers cover just 24% of total dairy production in the U.S.
The LRP and LGM policies for cattle and swine producers cover even less despite the substantial growth in recent years. About 7% of market hogs were covered in 2021 while less than 3% of feeder cattle and less than 1% of fed cattle were covered. Unfortunately, LRP for lambs has disappeared at the present time as the national market price information to establish coverage has become insufficient to even report.
In contrast, PRF has grown substantially since 2016 from about 50 million acres of coverage to nearly 250 million acres. At that level, PRF is being used on more than half of the pasture and range acres in the U.S. and a substantial share of the forage acres as well.
The growth in livestock insurance product utilization is a testament to the product development, policy changes and educational efforts over the past 20 years. However, the market share statistics suggest there is a great deal more need and opportunity yet to come.
Lubben is the Extension policy specialist at the University of Nebraska-Lincoln.
Subscribe to receive top agriculture news
Be informed daily with these free e-newsletters
You May Also Like
---