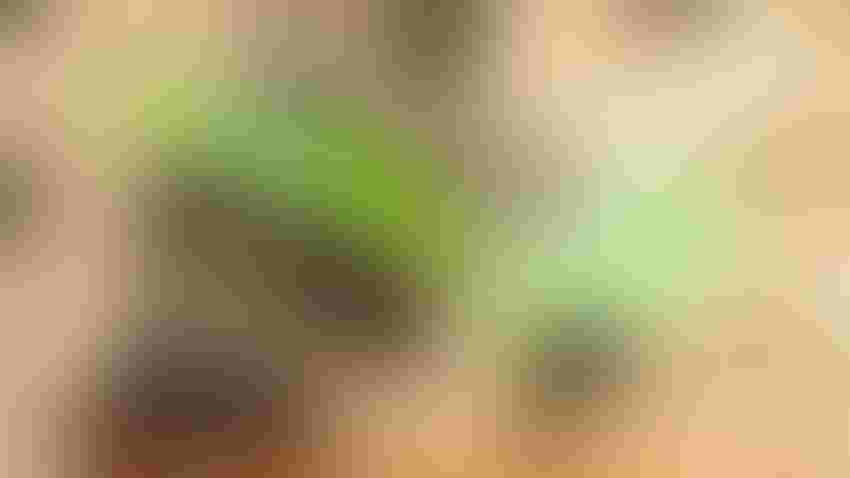 It's no secret that inflation has weighed heavily on farm country over the past couple years. The January 2023 Farm Futures grower survey found that inflation over the past couple years has resulted in 63% of growers not being able to operate as desired.
And it should come as no surprise – in February 2023, USDA's Farm Income team projected that annual farm production expenses rose a staggering 11% between 2021 and 2022. While 2023 is forecasted to be the 4th highest year for production expenses, costs are only up 1.3% from 2022 (all figures adjusted for inflation).
Elsewhere in the U.S. economy we are seeing more signs of inflationary pressures beginning to ease, as is likely to be shown in Personal Consumption Expenditure index data expected to be released by the Bureau of Economic Analysis later this week.
Consumer Price Index data published earlier this month showed March 2023 prices rising 5% higher than the same time a year prior, down from a 40-year peak of 7% reported in June 2022. The Federal Reserve uses PCE data to measure inflation for their interest rate analysis, though CPI data is published earlier and tends to generate more market
While on the surface, the slower pace of increasing prices may seem like a godsend to farmers, it is actually a bit more complicated than that – and potentially not quite as rosy.
Why does inflation matter?
Fun fact – commodity prices are a leading indicator of inflation. This means that the commodity price surge we saw in August 2020 was a telling sign that inflation was about to rip through the entire economy. And this happens for two key reasons related to time and distance.
First, commodity prices react rapidly to general economic shocks. This satisfies the time component of the relationship between ag prices and inflation.
Second, systematic shocks (weather events, pandemics, wars) cause ripples through the entire economy – since grains are a raw material, they are the first link in the supply chain to pass on rising costs down the road, ultimately to the consumer. The supply chain component represents the distance piece of this ag price and inflation relationship. Commodities' inelastic nature makes them more price responsive. Remember from ECON 101 – "I" stands for insulin, which you can't live without. Inelastic means that these raw materials (grains, oilseeds, etc.) are fundamental to economic activity and any supply disruptions will result in sky-rocketing prices.
The inelastic nature of ag commodities makes them less susceptible to losses during times of macroeconomic turmoil (again – pandemics, war, weather events). From an investor standpoint, they can serve as a safe hedge against inflationary pressures across the rest of the economy. As a result, hedge funds tend park their assets in commodities during times of high inflation and economic distress.
While many fundamental factors, like crop shortfalls, weather disasters, usage rates, drive major price trends, the addition of these hedge funds to the ag space over the past couple years supported a high price floor under these commodities.
Hitting the farmgate
But with inflationary pressures showing some signs of easing, the hedge funds are increasingly selling off their positions in the ag commodity space. Through April 11, the hedge funds grew their net short position on wheat to a five-year high as the speculators sought more lucrative earnings from other asset categories.
This means that revenue potential is falling for farmers as the hedge funds take their leave. December 2023 corn prices have lost 18% of its value since last May. November 2023 soybeans are down nearly 13% in the past year.
Most notably, July 2023 Chicago soft red winter wheat futures contracts have fallen 45% lower since setting a record high in mid-May 2022. Wheat is more susceptible to inflationary pressures due to its more prominent global presence, hence the heavier losses.
Luckily, easing inflation (as well as other fundamental factors) have also dragged those pesky fertilizer prices lower. Per acre nitrogen prices for 200bpa corn produced in Illinois are down nearly $20-$55/acre over the past year. Total NPK prices for corn are 17%-26% lower during that time – a significant price break for growers.
Regardless, profit margins continue to tighten across the Heartland as inflation eases. However, it is worth noting that crop budgets for the 2023 growing season remain plenty profitable.
Based on new crop corn and soybean prices as of mid-April and using Purdue University's 2023 crop budget estimates, I project annual returns to land in the "I"-states at 23% and 21%, respectively. Since 1957, the S&P 500 has averaged an annual return rate of 10.15%, which should tell you that ag earning potential is still plenty lucrative in 2023.
What's next from the Fed?
So, are prices going to stop rising at such rapid rates? Not so fast. The Federal Reserve is increasingly worried about "sticky inflation," which is continued price increases for core expenses (not including food and energy). These items haven't fallen as quickly as other items in the macroeconomic basket, which is an even better indicator that inflation is not going away easily.
The current tight labor market also raises the likelihood of more Fed interest rate hikes – it means the economy has more steam to let out before inflation eases. The likelihood of a recession continues to grow in the markets as inflation persists and expectations grow that the Federal Reserve will raise interest rates further.
"Fed-funds futures Monday implied an 86% chance the Fed will raise interest rates by 0.25 percentage point in May, CME Group data show," wrote Caitlin McCabe in the Wall Street Journal on Monday, April 17. "That's up from 78% on Friday and 21% a month ago."
Currently, the benchmark Federal Funds interest rate is trading between 4.75% and 5%. As late as last fall, the Fed was going to slow its rate hikes when it hit the 5% benchmark. Through mid-April, several Federal Reserve officials were recorded on record projecting further interest rate hikes. Persistent inflation solidifies that more hikes are expected in the May 2-3 Federal Open Market Committee meeting.
Farmer concerns building
For farmers – and especially young farmers – that means higher land and operating costs, which is a bigger risk if you don't have competitive working capital reserves. It also means less cash flow and less income that could slow expansion and/or transition plans.
The lower cash returns from annual crop production means that there is less money left over at the end of the year to pay for additional land acquisitions. That translates directly into an increased risk for lower to flat land price growth.
While these economic relationships are not guaranteed, it's worth noting that lower land prices and cash returns are an increasingly likely risk we can expect as we start to see more recession forecasts. This emphasizes the need farmers will have to place on executing marketing plans and banking relationships during the 2023 growing season.
Subscribe to receive top agriculture news
Be informed daily with these free e-newsletters
You May Also Like
---