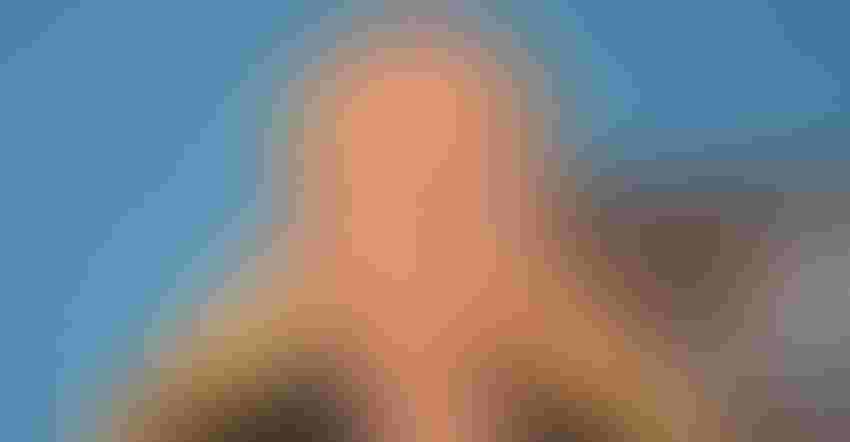 PROTECTING PROPERTY RIGHTS: Among other things, Randy Kron will be watching to make sure property rights of Farm Bureau members are protected during the 2023 Indiana General Assembly.
Tom J. Bechman
Indiana Farm Bureau members expect the organization to represent their interests in the Indiana General Assembly each year. While INFB has boots on the ground with specialists working to inform legislators, keeping an eye on events in Indianapolis is also the responsibility of Randy Kron, INFB president.
"We rely heavily on our members to share their grassroots views with legislators during the session," says Kron, Evansville, Ind. "Many of them come to the Statehouse during the session. They are our real strength."
Meanwhile, Kron will do his part, keeping his eye on key issues. Here's what he views as critical to agriculture during the 2023 Indiana General Assembly.
Budget. "It's a budget year, and a long session," Kron says. "The state is in good fiscal shape with a surplus, and many groups will come looking for funding. We will support agriculture and funding for ag causes which are important."
Jeff Cummins, director of government relations for INFB, points to three specific areas INFB supports:
The Indiana State Fair seeks additional funds, primarily to finalize plans for the Indiana Farm Bureau Fall Creek Pavilion, set to open this year.

Purdue Extension will ask for funding, including funds to improve and expand facilities for the Animal Disease Diagnostic Laboratory system.

The Indiana State Department of Agriculture will seek $1.2 million in annual extra funding to better support the Indiana Grain Buyers and Warehouse Licensing Agency, under its control.
Property taxes. Word is that some legislators may seek help for homeowners in the form of more property tax relief.
"We will watch to make sure if it happens, it is with new funding and not at the expense of farmers," Kron says.
Property rights. INFB played a key role one year ago in stopping legislation that would have granted a special interest the right to store carbon thousands of feet below the surface without notifying and compensating owners of the surface land. In its place, the Legislature passed a bill that laid out the procedure for this to happen while respecting property rights.
While some companies are following that procedure, there are rumblings that a special interest may petition the Legislature for the right to do it without following those guidelines — again.
"We thought it was taken care of, but if not, we will be here to protect the property rights of our members," Kron says.
Rural viability. "We need to make sure rural communities can survive and flourish," Kron says. He expects there will be legislation asking for funding for rural health efforts, coming out of task force recommendations on rural health in Indiana. In general, INFB supports these efforts, Kron says.
Drainage Task Force. While the Drainage Task Force established in the 2022 legislative session won't complete its work and report this session, it will continue working in the background.
"We see that as an important effort," Kron says. "I receive calls about drainage and tiling from farmer-members all the time. We have several members on this task force. We're hoping they can help bring some commonsense solutions to the table."
The Drainage Task Force is expected to wrap up work in late '23, reporting with recommendations ahead of the 2024 legislative session.  
Comments? Email [email protected].
Subscribe to receive top agriculture news
Be informed daily with these free e-newsletters
You May Also Like
---