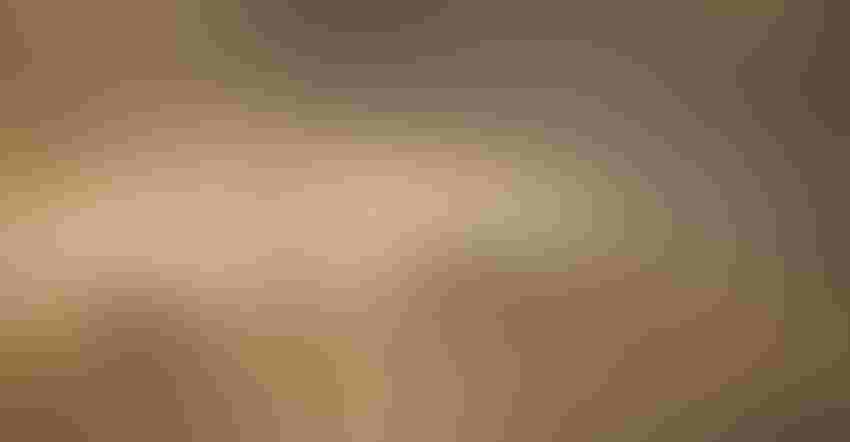 GETTING DRIER: Continued Western drought weighs on farmers and ranchers. Policymakers can build a better future by working with stakeholders.
Edwin Remsberg/Getty Images
A rare joint statement was issued earlier this month by U.S. Interior Secretary Deb Haaland and U.S. Agriculture Secretary Tom Vilsack in response to the worsening drought conditions in the West.
"Our agencies are actively working with Oregon, California and other Western states to coordinate resources and identify immediate financial and technical assistance for impacted irrigators and tribes," the secretaries stated, committing to "an all-hands-on-deck approach that both minimizes the impacts of the drought and develops a long-term plan to facilitate conservation and economic growth." 
Farmers served by the Klamath Irrigation Project along the California-Oregon border are facing historically low water allocations. Recently, three of the project's irrigation districts and the Klamath Water Users Association issued a heartfelt message to local news outlets and the community in a joint letter, sharing their concern for the repercussions this will have on farmers and the workforce. 
"We are well-aware of the impact to the business community that is reliant on agricultural production in the basin, and we are very sorry for the pain they will experience," the letter says. "Take care of your families. Take care of your neighbors." 
Further south, neighboring California is in a critically dry year, the same as in 2015. Water will be extremely tight for thousands of farmers around the state, and many of them have already received notice that their water supplies are being cut by up to 95%.
California is the No. 1 farm state in the nation with tens of thousands of agricultural jobs, with wages at all income levels covering all 58 counties. When farms aren't growing food for people, it affects jobs, personal income and quality of life. In addition, farm-related jobs contribute hundreds of millions of dollars annually to state and local tax revenue, which provides services local communities value, such as police, firefighters and teachers.
No infrastructure plan yet
The severe drought punishing much of the West only emphasizes the need to plan now for future droughts and provide the funding needed to not only fix, but also "build back better" the national system responsible for delivering water to homes, businesses, farms and the environment.
Unfortunately, the $2 trillion infrastructure plan recently announced by President Joe Biden does not contemplate the complete suite of projects needed to tackle the drought and put citizens of the rural West to work. Now is the time to urge Congress to make that happen.
We need to reauthorize and fund federal programs to partner on new federal and non-federal water storage and groundwater recharge projects. This includes extending provisions in the Water Infrastructure Improvements for the Nation Act of 2016. Funding must be provided to the aging federal infrastructure account created last year by Congress, and the best science must drive decisions regarding the management of water supplies for agriculture, cities and the environment.
The Family Farm Alliance is driven by our belief that Western irrigated agriculture must be preserved and protected for a host of reasons. We stand committed to our Western irrigators, and we express our deepest concern for their well-being during this difficult time.
Keppen is executive director of the Family Farm Alliance.
Subscribe to receive top agriculture news
Be informed daily with these free e-newsletters
You May Also Like
---