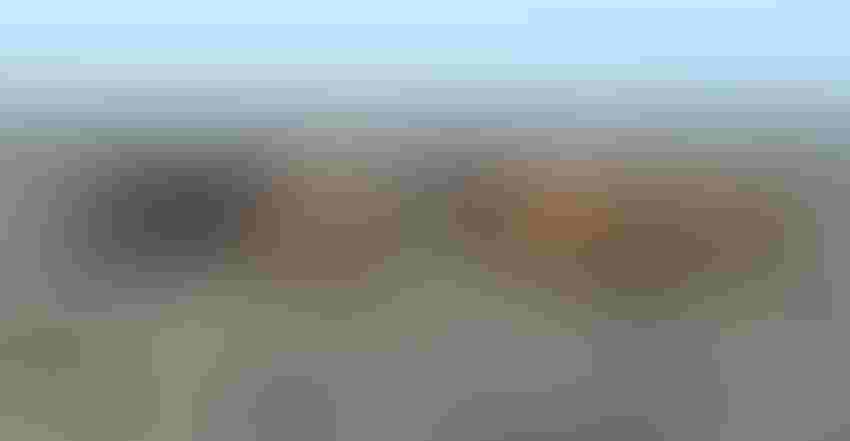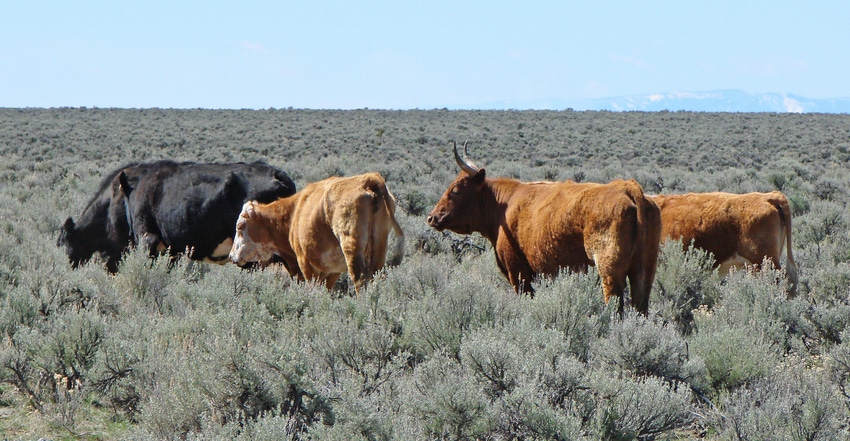 Cattle graze on sagebrush in Eastern Oregon.
USDA ARS
As most of us prepare to celebrate America's 245th birthday, many in rural areas will feel more of a connection with their own town, county or bend in the road than with the nation as a whole, even as we all wave the red, white and blue.
Amid the pandemic and urban challenges, the rural lifestyle is making a bit of a comeback as many city residents move to the country or to smaller towns. The housing market in Redding, my home community in far Northern California, is booming because of an influx of remote workers moving from the Bay Area and Los Angeles.
Multi-generational farm families and those who just moved to rural areas share a common belief that it's better out here – cleaner, safer, freer. For rural folks, it's easy to want to tune out what's happening in cities, thinking we'll just go about our lives and not care what city folks think.
But farmers know such thinking is a mistake. People in Portland, Denver and Los Angeles – not to mention in Washington, D.C. – have big plans for rural America, and the growers aren't necessarily invited.
Take, for instance, Oregon's Initiative Petition 13 and Colorado's Initiative 16, both of which would effectively eliminate commercial cattle ranching in those states. The Colorado Cattlemen's Association's Terry Fankhauser has called the idea "ludicrous," but he and others in his industry realize they have no choice but to take such proposals seriously.
If you're thinking farmers in red states are more protected, remember that President Joe Biden's administration wants to set aside 30% of the nation's lands and waters for conservation, and he's not looking at Delaware. Considering that the federal government already owns nearly half of all land in the 15 westernmost states, in many cases it could just be a matter of restricting access for such things as logging and grazing.
Growers and the rural folks who work with them know they must keep trying to bridge the urban-rural divide and have conversations with city dwellers if they want to maintain their livelihoods. In Oregon, activists in three cities – Portland, Corvallis and Eugene – could drag IP13 across the finish line without ever having to drive over the McKenzie Pass.
Farmers will need to make their case to people in those cities, by showing up at farmers' markets and on local media and, as the saying goes, telling their story. Growers have a key advantage in that nearly nine in 10 Americans trust them, and a majority have a positive view of their sustainability practices, according to a 2020 American Farm Bureau Federation survey.
But time is precious, and growers should think twice about getting sidetracked by ideas that sound appealing but have no chance of becoming reality, such as proposals to move state boundaries. Ranchers in rural Oregon have 16 months to save their industry. Spending time tilting at windmills in "Greater Idaho" is a luxury they don't have.
Subscribe to receive top agriculture news
Be informed daily with these free e-newsletters
You May Also Like
---