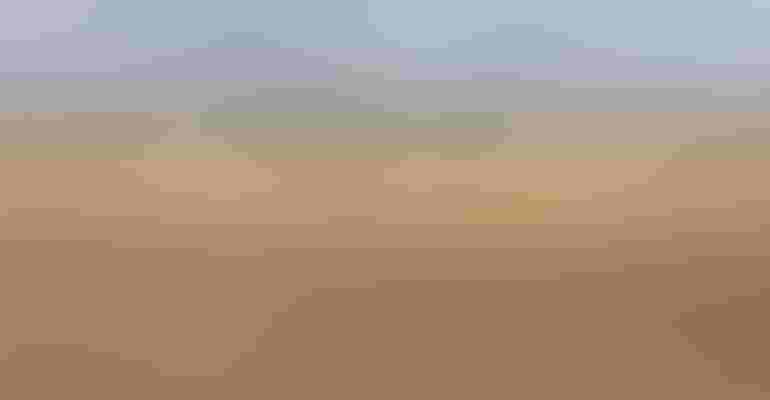 BIG PICTURE: As a veteran writer, I'm looking forward to telling the stories of producers and their practices.
Kevin Schulz
This time of year is associated with homecomings. Thanksgiving and Christmas are normally times for families to get together — for those who have moved away to return to the nest, if only for a brief weekend.
December marked a homecoming of sorts for me. Far too many years ago, I headed west on U.S. Highway 14 from south-central Minnesota to land in Brookings, S.D., to start a life-altering journey on the campus of South Dakota State University. After a two-year stint at an agriculture junior college in Minnesota, I made my way to the big city. For me, Brookings was a big city, as the town my high school was based in was home to about 600 people.
After dabbling in a couple majors, all ag-related, I settled on agricultural journalism.
Rooted in ag
Being raised on a corn, soybean and feeder-to-finish hog farm, I knew that I wanted to stay in agriculture. This was also during a time (the 1980s) when returning to the family farm wasn't an option. An older brother and my dad were comfortable in the workload and the income, but a third family would have stretched the ledgers to uncomfortable levels with which most of you are well familiar.
With my ag journalism degree, I have been able to stay close to my roots of agriculture, sharing the stories of the good, the bad and the ugly. After almost 25 years as assistant editor and then editor with a Minnesota farm magazine, I made the move to National Hog Farmer magazine as a senior staff writer.
Now, I'm embarking on another homecoming of sorts. As of early December, I traded in my pork-centric hat for one with a more general agriculture insignia, as I am now senior staff writer for both the Dakota Farmer and Nebraska Farmer.
Ready to listen
From my days at SDSU, and then my time with National Hog Farmer, I have held onto some connections while developing new relationships with pork producers across the country, as well as specifically in Nebraska, South Dakota and North Dakota.
I look forward to further strengthening the connections in place, while also developing new relationships as you open your agriculture world to me, and allow me to share the stories of your farms and ranches with our reading public.
I owe a lot to SDSU. I got a great education, met a lot of great people, even my wife. We grew up 40 minutes from each other, but we had to travel west to meet. In addition to the friendships and connections from my SDSU days, the mere connection to the state runs deep regardless the date stamped on your diploma.
The same holds true for the agriculture connection. Jackrabbits, Bison and Cornhuskers may rib each other about the choice of color you decide to wave on game day. But on the farm or ranch, every day we all wave the banner for agriculture.
Our agriculture world is becoming smaller and smaller, so it is even more important that we all can and have to work together. Thank you for allowing me to help tell your stories, and I look forward to meeting as many of you as possible.
Subscribe to receive top agriculture news
Be informed daily with these free e-newsletters
You May Also Like
---