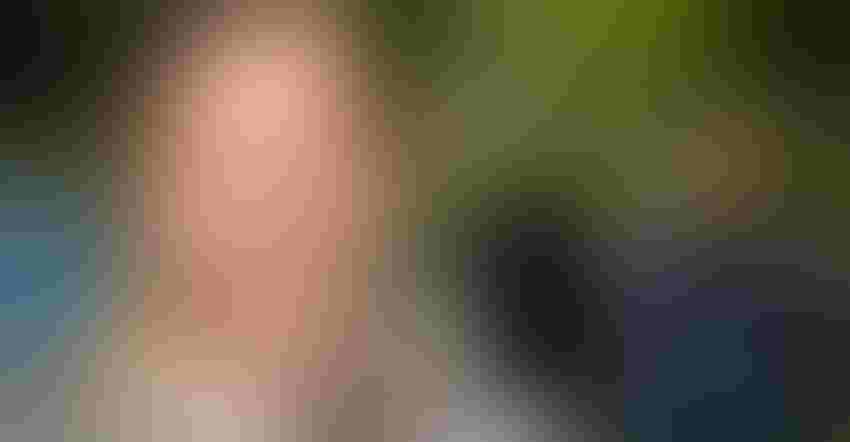 BRIGHT FUTURE: Joelle Beals is already putting her Huntington University ag program training to good use. She's assisting with a water quality program and other efforts at the soil and water conservation district in Allen County, Ind.
Tom J. Bechman
Huntington University's Haupert Institute for Agricultural Studies first admitted students in the fall of 2015. Darrell Boone wrote stories for Indiana Prairie Farmer about students in the new program at the Christian-based university. Within the past of couple years, Huntington University started an ag education program for students who want to become vocational agriculture teachers.
One year ago, Huntington University hosted the 2019 Indiana Prairie Farmer and Purdue University College of Agriculture Master Farmer awards program on campus. Also last year, Nate Perry, a liaison for the university in agriculture, announced major gifts from corporate sponsors to advance student programs in both the crop and livestock areas.
Perry attended the Master Farmer program. He doesn't see Huntington as a competitor with Purdue. Rather, he sees the two universities working together. "We have relied on guidance from some of the Purdue staff for help with various classes and projects," Perry says.
He believes there are plenty of students out there who would benefit from advanced education in agriculture. Not all of them feel comfortable at a large university. In Indiana, Huntington University, Vincennes University and several Ivy Tech campuses give students an opportunity for postsecondary training in agriculture without a "big campus" feel.
Prime example
Joelle Beals graduated from Huntington University with a degree in agriculture in May. She was more fortunate than many 2020 ag graduates from numerous universities and colleges. She's already landed a job in her field and is making a difference in the ag community.
"I completed an internship with Jennifer Thum, and it opened my eyes to opportunities in agriculture," Beals says. Thum is the northeast team leader and district support specialist for the Division of Soil Conservation within the Indiana State Department of Agriculture.
After the internship and graduation, Beals joined the Allen County Soil and Water Conservation District as a watershed project manager. She works on multiple projects, including assisting in taking more than two dozen water samples weekly for an ongoing, long-term water quality monitoring project on area streams.
Beals grew up in a rural area in Warrenton, Va., but her father isn't a farmer. Her high school didn't offer FFA, and she wasn't a 4-H member. Softball brought her to Huntington University. Once there, Perry introduced her to the agriculture program.
"He was very supportive and showed me many possibilities in agriculture," Beals says. "I really liked being at Huntington, and I found that I liked studying agriculture, too."
Besides softball, Beals was active in Collegiate Farm Bureau at the university. That kept her grounded and around other students who were also interested in agriculture.
As a 2020 graduate of Huntington University, Beals is an example of what the program can produce. And the chances she will stay in Indiana look promising. Her fiance, whom she met at Huntington, is from the Fort Wayne area and already has a job there. They plan to be married this fall.
Indiana benefits from all agricultural study programs, no matter if the school is large or small. Look for good things from Indiana ag graduates in the future.
Comments? Email [email protected].
Subscribe to receive top agriculture news
Be informed daily with these free e-newsletters
You May Also Like
---