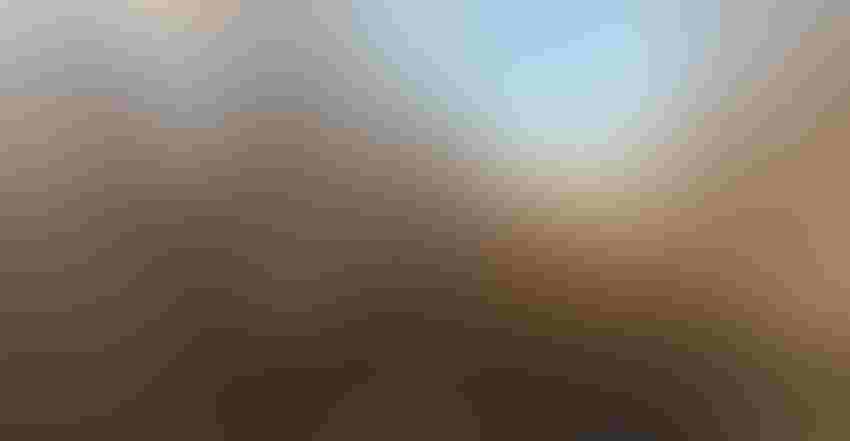 Is the 3-billion-pound U.S. almond crop a thing of the past? Will water reliability and unsettled spring weather in California that seems more common in a changing climate temper production? What does this mean for an industry that trumpeted its meteoric growth over past several decades?
Todd Fitchette
Unreliable irrigation supplies and unfavorable weather during almond pollination could be the one-two punch that knocks the almond industry from its pedestal.
Industry leaders say the spring freeze destroyed the chance for a crop in some orchards, particularly in northern California. Hail damage in the San Joaquin Valley is still being assessed, but that was spottier than the freeze damage.
For an industry beset with what some are saying could be an 800-million-pound carryout – the volume of unsold nuts at the end of the marketing year on July 31 – that is keeping downward pressure on grower prices, and could, according to Rabobank, keep them depressed for a few more years.
A carryout of nearly one-third of the U.S. almond crop is already being talked up by banks and others. Mel Machado, vice president of member relations for Blue Diamond Growers, says he more comfortable with a 15-20% carryout. Anything higher depresses prices. Anything much lower and the tendency to push prices too high and force buyers into other nuts becomes greater.
Related: U.S. almond exports down double-digits
Almond prices remain in the tank for growers. Nonpareil nuts are running a few cents higher than other varieties, but both remain in the mid-dollar range. After harvest last year, good-size Nonpareil nuts commanded a premium price as water availability was scarce, and the ability for the snack-nut variety to size up properly made those nuts that did a premium commodity.
Industry leaders say some almond growers have given up on their crops for this year because of the extensive freeze damage and low grower returns. Some called to have their rented beehives picked up before the pollination period was over to reduce crop loads on their trees. Those growers will likely focus on growing healthy trees this year with the goal of setting them up to produce a good crop next year. Other growers will remove orchards altogether because of current and projected water curtailments.
For the growers with crop insurance who lost production from the freeze, there is a greater incentive to take the insurance payment at about $2.35 cents per pound, than force the trees into a light crop that could gross them 80 cents less.
Stanislaus County grower Donny Hicks said he'd prefer for philosophical reasons to produce a crop but is pragmatic in knowing that the price differential between insurance and market prices is too great to pass on.
Related: How did almond exports fall so fast?
Shipping constraints make the lighter crops more appealing too because of pricing. Getting to profitable prices again is going to take time and won't be without additional pain. Some growers will need to retire whole orchards and find other opportunities because of water constraints and California's Sustainable Groundwater Management Act. That alone could permanently sideline one million acres of California farmland. Almonds cannot avoid being a significant part of those fallowed retirements.
Current world politics and U.S. inflationary pressures aside, almonds seem still to be a commodity in demand by global consumers. Still, the high retail price of snack nuts in U.S. grocery stores will likely temper domestic consumption as inflation and the threat of a recession later this year force U.S. consumers to control their food spending more tightly.
Subscribe to receive top agriculture news
Be informed daily with these free e-newsletters
You May Also Like
---