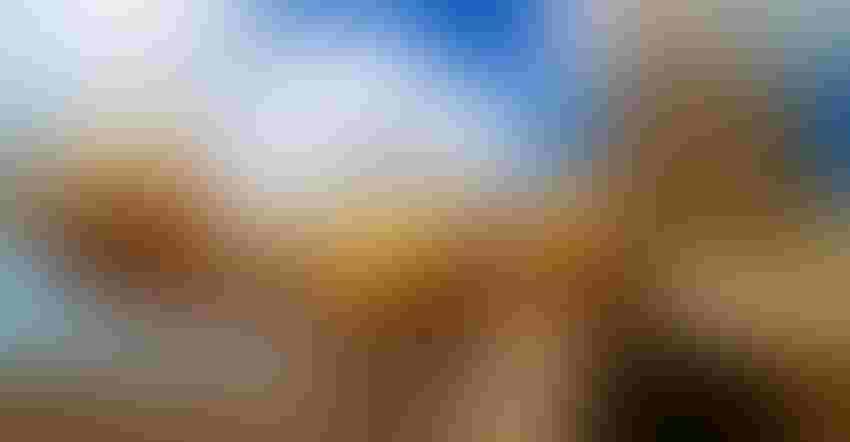 In last week's post, Brian Splitt was pretty blunt about getting hedged in order to protect the revenue per acre you are staring at now.
Our warning to everyone is we could be headed for a potential margin squeeze in 2022, which might only be similar to the squeeze we saw in the mid 1980's as well. This should challenge everyone to take this as a serious cycle in farming that is not new, but could be rough if managed poorly.
As you know, AgMarket.Net has been bullish these markets, until just recently. In the past several weeks, we have urged clients to get sold. Normally, we do not get specific on recommendations in our free articles since we make a living consulting with farm operations, but I will give you a sneak look. Our 2022 beans sales are now at 50% in the $12.50 area.
Of course, we could argue an acreage bid for next year, but we are more concerned about getting the big revenue per acre locked in. The cost of farming might be so high next year that we could see more bean acres than we need to meet demand. We are following South American weather very closely. If we see an issue developing down there, we will cover the upside with an option position.
Factors to consider
Here are 10 important factors the market will need to digest over the coming months:
USDA just released quarterly stocks that were significantly larger than the trade was guessing. Yet, our cash markets remain at record high premiums to futures for this time of year. Today, CIF corn was +85, beans +80 and FOB was +168 and +153 accordingly. Since the market is never wrong, this might really suggest: assuming USDA stocks numbers are right and we still cannot find corn and beans to buy, then the pipeline requirements are much bigger than we thought, and USDA just confirmed we need 250 million bushels beans and 1.2 billion bu. corn to keep the pipeline open.

How long does the market need to trade before it realizes that we need a bigger ending stocks number just to function normally?

How does America's fiscal policy decisions affect the dollar and consumer confidence?

How does the Federal Government manage excessive GDP/Debt ratios never seen before? Inflate through it or tax through it? It has huge implications for your markets.

How does the Fed raise rates in the midst of a struggling economy that can't find enough people to keep a local restaurant open for lunch and dinner? If you're old enough to remember, this happened in the 70's. Hopefully, central banks are managing more wisely this time. This could be the difference between a strong U.S. dollar and a weak one – and have a major impact on commodities.

What if our shipping logistics get as bad as those in China? Coal is now in such short supply they cannot even keep many industries open and are allocating power to assure fertilizer and food production can meet demand. Could this happen in South and/or North America?

What are the implications on U.S. farm input costs and availability of input delivery, specifically fertilizer? If delivery of inputs become a problem in 2022, then how does that affect acreage and yield performance?

With stocks very tight, and if there are indications of production declines in 2022, does demand rush to get covered like other industries have experienced?

If the drought continues as some are expecting, how will that affect the water supply and production of food? 

As for demand, is China a buyer of 26 mmt corn or 30+? Will the country buy 35 or 42 mmt U.S. beans? Current pace of bean export commitments is alarmingly low. Year-to-date commitments are .892 million metric tonnes (mmt) versus 1.396 last year. Will this demand show up? And if it does, then expect huge demand the balance of the marketing year. How would that change the elasticity of our market if weather starts to play a role?
That's a lot to think about, and all of it factors in to the future profitability of your farm operation.
AgMarket.Net and AgMarket Consulting LLC is very comfortable where we are with client positions as we move forward and seek the "value" impacts these questions will have on our markets. We have already run our breakeven projections for many farmers and have covered many of these expenses with decisions. We already have plans in case the inflation and production questions asked above begin to solidify. And if the revenue squeeze kicks in, these clients will be well prepared. This year has brought the potential for BIG Bucks to your table. The table could turn in the coming year. If you need any help in evaluating your exposures and opportunities in the coming year, please call us.
Reach Bill Biedermann at 815-893-7443 or [email protected].
The risk of loss in trading futures and/or options is substantial and each investor and/or trader must consider whether this is a suitable investment. AgMarket.Net is the Farm Division of John Stewart and Associates (JSA) based out of St Joe, MO and all futures and options trades are cleared through ADMIS in Chicago IL. This material has been prepared by an agent of JSA or a third party and is, or is in the nature of, a solicitation. By accepting this communication, you agree that you are an experienced user of the futures markets, capable of making independent trading decisions, and agree that you are not, and will not, rely solely on this communication in making trading decisions. Past performance, whether actual or indicated by simulated historical tests of strategies, is not indicative of future results. Trading infromation and advice is based on information taken from 3rd party sources that are believed to be reliable. We do not guarantee that such information is accurate or complete and it should not be relied upon as such. Trading advice reflects our good faith judgment at a specific time and is subject to change without notice. There is no guarantee that the advice we give will result in profitable trades. The services provided by JSA may not be available in all jurisdictions. It is possible that the country in which you are a resident prohibits us from opening and maintaining an account for you.
The opinions of the author are not necessarily those of Farm Futures or Farm Progress. 
Subscribe to receive top agriculture news
Be informed daily with these free e-newsletters
You May Also Like
---