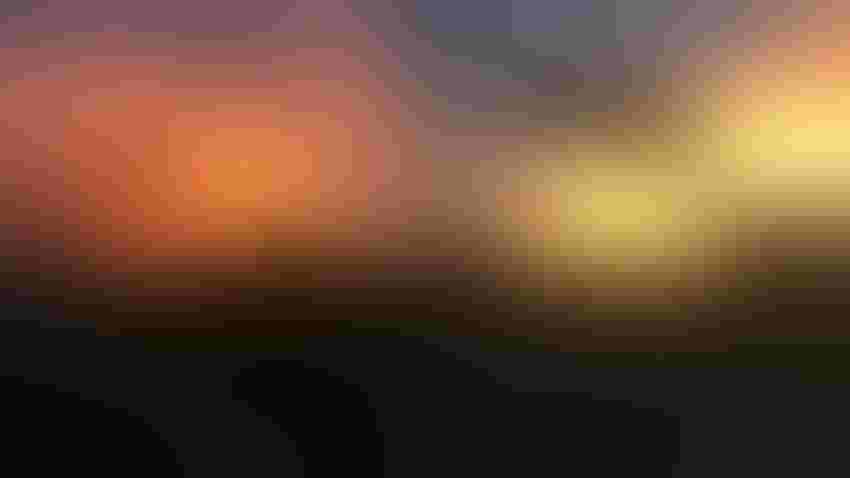 Record-high land prices, the growth of solar farms and higher interest rates have made access to land for new and beginning farmers more difficult than ever before. But farm managers are starting to see alternative solutions. As land is passed down, heirs are more interested in alternative, sustainable farming practices.
One alternative crop that's not a viable business model currently? Hemp production. The crop got a lot of attention when it was legalized in 2018, but the market flooded, prices dropped, and there are no processing plants in Illinois — which makes transportation costs high and profit margins difficult.
But there are a couple of other routes you can take if you're a beginning farmer, or even a farmer who is just looking to grow your business, and you're willing to adapt:
Organic production. Many younger landowners are now showing more interest in this production method. Kent Kraft of Farmland Solutions, Sherman, Ill., says organic production can be profitable, with profits up to twice that of conventional production for landowners. With the right operator, his firm has seen organic corn and soybeans yield as much as conventionally grown crops.
Jan Meyer operates Meyer Organic Consulting, an organic consulting firm based in Champaign, Ill., and reports organic profitability is up. Meyer manages organic farms in addition to his consulting work and has found that returns from organic production are 15% to 20% higher than conventional production — even when factoring in fallow or green fertilizer crops. It takes patience: three years to get certified, and six or seven years to build soils. By and large, organic farmers are building the soil by growing an oat crop or wheat crop and getting other crops out there. They aim to keep growing something and keep building the soil.
One of the biggest limitations of organic production is learning how to do it. Both Meyer and Kraft recommend connecting with a good organic farmer in your area. Conferences are a great place to do that, too.
The Marbleseed (formerly MOSES) Organic Farming Conference is widely known as the first and largest organic farming conference in the United States and is held annually in Wisconsin. Locally, The Land Connection hosts its annual Organic Grain Conference each winter in Champaign.
In addition to online resources, Seth Waibel of Waibel Farmland Services Inc., suggests subscribing to Flanagan State Bank's organic newsletter to learn more about organic production. And pay attention to details; that's what Waibel says he's looking for when he's interviewing organic farmers for farms he manages.
2. Farm-to-table production. This is another rapidly growing segment, as farmers sell directly to consumers via farmers markets and CSAs (Community Supported Agriculture), where consumers buy a share of the farmer's harvest at the beginning of the growing season. Throughout the season, shareholders receive a regular supply of fresh, seasonal produce, which is delivered or picked up at a designated location. By participating in a CSA, consumers can support local agriculture and have access to fresh, healthy produce while also developing a deeper understanding of where their food comes from.
Waibel operates a small CSA with his wife. They have also sold at a local farmers market, but he says the drawback of that model is figuring out what to do with unsold produce. Waibel recommends that farmers looking to start farm-to-table production follow other operations on social media platforms like Instagram to learn more and gain customers.
Whether you're an old dog or new, learning alternative methods and crops to grow can be a way to grow your business. Farm managers help landowners find the right farmer to meet their objectives. These alternatives may help your operation stand out from the crowd in this growing market.
Lauher is a farm manager with First Mid Ag Services and is a member of the Illinois Society of Professional Farm Managers and Rural Appraisers. Email questions to [email protected].
Subscribe to receive top agriculture news
Be informed daily with these free e-newsletters
You May Also Like
---