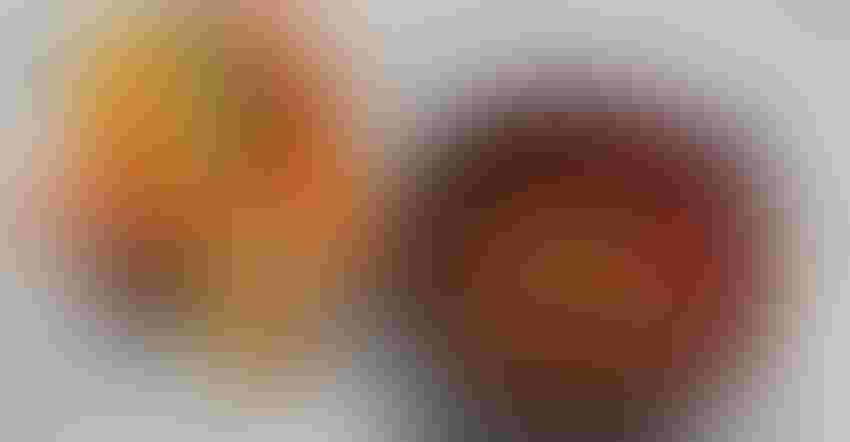 ADD HEALTH: You can hide a lot of vegetables in chili, making it tasty while kicking up the nutrition.
Charlyn Fargo Ware
If there's one thing we can all do to eat healthier, it's add more vegetables to our diet. Jessica Seinfeld wrote a cookbook to help get kids to eat more veggies back in 2007 called "Deceptively Delicious." Her idea was to hide veggies in her kids' favorite foods to make them more nutritious.
She showed millions that it's possible to eat veggies in mac and cheese and brownies. Add cooked sweet potato or squash to mac and cheese, cooked cauliflower to mashed potatoes, black beans to brownies. It's best to add similar-colored vegetables to the dish.
Eating veggies is integral to a balanced diet, and the USDA recommends that everyone eats 2½ to 3 cups a day. That includes a variety of vegetables, including dark, leafy greens; red and orange veggies; beans and peas; and starchy vegetables. However, since these are general recommendations, your individual needs may be different. (Oh, and to be clear, a cup of veggies means 1 cup of raw or cooked vegetables, or 2 cups of raw leafy greens.)
Chilis and stews can hide a lot of vegetables inside. And you can use an immersion blender to lightly blend some of them up while still keeping the stew chunky. Chili is perfect for adding in carrots, pumpkin, sweet potatoes, peppers or zucchini. Pizza and pasta sauces are another good way to hide veggies. Sneaking bell peppers in with any tomato sauce is a great trick; marinara sauce is a good one to hide them in, as the flavor is already so strong.
Cookies, like brownies, are a great way to hide nutrients. Hide grated carrot in any cookie — even if the recipe doesn't call for it, hide a bit in there! If it amps up the moisture too much, just add a bit more of the dried goods in the recipe.
Butternut squash is another veggie that is great to puree and hide in sauces and sweet treats. 
Here are some other ideas:
Turn a plain grilled-cheese sandwich into a veggie-filled one by blending butternut squash and garlic together, then spreading it on the bread like a condiment before grilling. Add some spinach to the grilled cheese as well.

Try Morning Glory Muffins (recipe below) — with carrots and apples — for a quick breakfast. You can also add zucchini. They taste like a bite of carrot cake.

Add spinach or kale to a fruit smoothie to boost the fiber without changing the flavor.

Add zucchini to your favorite meatballs for a lighter, softer meatball to add to your spaghetti sauce.

If you're looking for a healthier fry, try turning zucchini, sweet potatoes or carrots into fries. These are great in an air fryer.

Upgrade your sloppy joes by adding carrots, zucchini and bell peppers.
Here are a few recipes to get you started:
Easy Chili With Vegetables
1 pound ground beef
1 onion, diced
1 clove garlic, minced
1 sweet potato, diced small
1 (15-ounce) can no-salt added kidney beans
1 (15-ounce) can no-salt added black beans
1 (15-ounce) can chili beans
1 can tomatoes and green chilies
1 (15-ounce) can no-salt added tomato sauce
1 package chili seasoning
Brown ground beef with onions, garlic and diced sweet potatoes. Stir in chili seasoning. In a slow cooker or large pan, add beans, tomato sauce and green chilies. Let simmer for at least one hour on the stove, or if using a slow cooker, cook for four hours on high or eight hours on low. Serves eight.
Morning Glory Muffins
1 cup whole-wheat flour
1 cup all-purpose flour
¾ cup sugar
1 tablespoon ground cinnamon
1 teaspoon baking powder
1 teaspoon baking soda
¼ teaspoon salt
2 cups grated carrots (4 medium)
2 apples, finely chopped
½ cup raisins or Craisins
1 large egg
2 large egg whites
½ cup apple butter
¼ cup canola oil
1 tablespoon vanilla extract
2 tablespoons finely chopped walnuts or pecans
2 tablespoons toasted wheat germ
Preheat oven to 375 degrees F. Coat 18 muffin cups with cooking spray. Whisk whole-wheat flour, all-purpose flour, sugar, cinnamon, baking powder, baking soda and salt in a large bowl. Stir in carrots, apple, and raisins or Craisins. Whisk egg, egg whites, apple butter, oil and vanilla in a medium bowl.
Make a well in the dry ingredients and stir in the wet ingredients with a rubber spatula until just combined. Spoon the batter into the prepared muffin cups, filling them about three-quarters full. Combine nuts and wheat germ in a small bowl; sprinkle over muffin tops.
Bake the muffins until the tops are golden and spring back when touched lightly, 15 to 20 minutes. Let cool in the pans for five minutes. Loosen edges and turn muffins out onto a wire rack to cool. Makes 18 muffins.
Make-ahead tip: Get a head start on your morning by mixing the dry and liquid ingredients separately the night before. Refrigerate liquids. In the morning, combine the two, scoop and bake.
Fargo Ware is a registered dietitian with Southern Illinois University Medical School in Springfield. Send recipe ideas to her at [email protected].
About the Author(s)
Subscribe to receive top agriculture news
Be informed daily with these free e-newsletters
You May Also Like
---