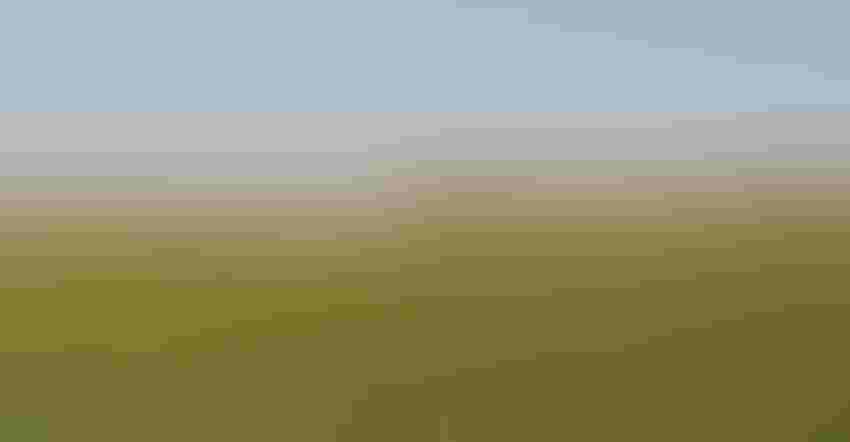 KEEPING COVERS: Cover crops are more than a buzzword in conservation circles. Many farmers are looking at adding cover crops to their systems, or tweaking their current cover crop strategies to do a better job at building soil health.
Curt Arens
It's challenging to summarize the benefits of cover crops in a short article. To set the stage, I'll share that I am originally from and have returned to Potter County in South Dakota. It is a rainfall-limited area that now prospers as a result of continuous no-till, crop diversity and livestock.
I hold a master's degree in agronomy and a bachelor's degree in agricultural business from South Dakota State University. I am accredited as a certified crop adviser and a sustainability specialist by the American Society of Agronomy, and I was a member of Nebraska LEAD Class 31. Currently, I'm employed as a soil conservationist by USDA's Natural Resources Conservation Service.
I lived in southeast Nebraska for a good share of my career, part of which was with Nebraska Extension based in Hamilton County. While there, I promoted practices leading to regenerative agriculture that include eliminating tillage and diversifying crop rotations, as well as using cover crops and integrating livestock.
Change is good
While in that role, I had the pleasure to participate in the Nebraska LEAD program, which broadened my perspective both nationally and internationally. It was truly a mind-opening experience. Mind-opening is the key point. If you as a producer are not able to open your mind to new ways and opportunities, your operation will not change. These days, lack of change is detrimental.
Cover crop integration can be a tremendous change agent, if implemented correctly. That means something different for every operation. The necessary constants are first to set goals, secondly to implement based on your goals, and thirdly to have patience. Like any other farming or ranching practice, there is no given recipe for success.
There are important principles, though. If you are familiar with Stephen Covey's book, "The 7 Habits of Highly Effective People," the first habit is to be proactive. The second is to begin with the end in mind. While these steps apply directly, the other five apply too.
For long-term success, think of cover crops as an integral part of the system and not as a simple add-on to extract from. Done correctly, this is a win-win venture with both livestock and grain enterprises benefiting from forage production and soil improvement. Set your goals and implement accordingly.
Set goals
My first goal would be to help the soil. Serving the soil's needs first will help to increase organic matter, increase moisture infiltration and holding capacity, increase biological activity, and increase nutrients and nutrient availability, all of which help to increase yield and sustainability.
Assuming your herd numbers remain constant, you will also be helping your rangeland by allowing more rest and allowing greater flexibility in grazing calendar periods. This will help to bring back the natural balance of cool- and warm-season grasses and forbs.
There are many management options to consider, but don't get overwhelmed. Consider season-long covers, but if that doesn't fit, at least consider a winter component in your seed blend, so you can graze in the spring.
Plant a diverse mixture, including grasses, legumes and forbs with at least six to eight plant species. (Consult your seed supplier or other professional for the right mix to meet your needs.) Use the proper inoculant for the legumes. Plan for how to terminate the winter species, and manage it like a crop.
For grazing management, have a grazing plan in place. A grazing management specialist can help to determine stocking densities and calendar periods for grazing your cover crops, range and pastures. You should end up with a calendar showing your intention of where the livestock will be during all the days of the season. This will remain flexible, though, as we all know how we must adjust to conditions.
Consider how you will supply livestock water in your covers. By using a portable water system, you can create temporary paddocks within the field. Movable electric fencing within the field should be considered to allow intensive grazing and frequent movement.
This may seem overwhelming, but it's a something to work toward. A note of caution is to pay attention to the potential of prussic acid and nitrate toxicity in the grass-crop species, which can be induced by stressful weather conditions or early-growth stage for the nitrates.
I hope my words give you some motivation. They are not meant to be a complete management guide. Read, research and network as much as you can to come up with the best system for your operation.
The comments presented are Schneider's and not necessarily those of his employer.
Schneider is a graduate of LEAD Class 31.
Subscribe to receive top agriculture news
Be informed daily with these free e-newsletters
You May Also Like
---