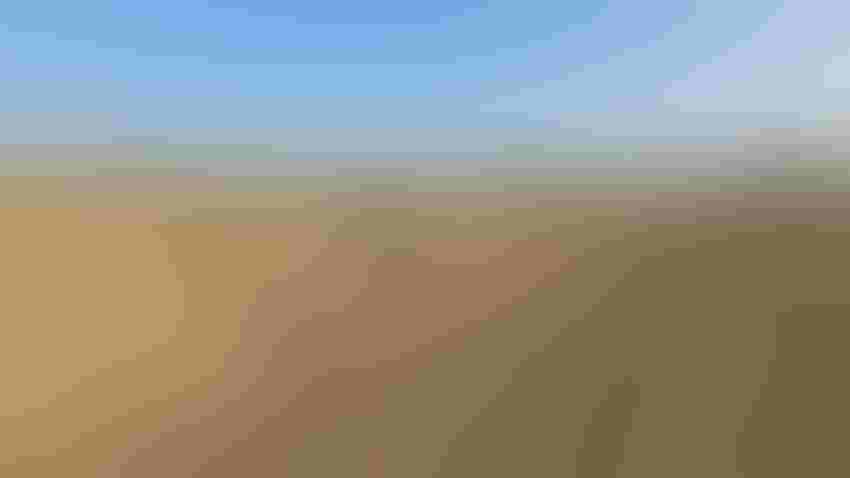 I'll start with entertainment for everyone, thus the photo. It never fails that when the planter messes up, it is somewhere everyone can see. Even if passersby don't notice, I know it's there every time I drive past the field, and it bothers me. This year it happened in two fields on our most traveled route. As you can see, I gave the kids some seed and they borrowed their great-grandpa's push planter! It was fun watching them!
And with that little touch-up, we called it a wrap on 2023 planting. The last soybean field was completed and we moved equipment home.
Tile touch up
Tuesday, we addressed a wet area that popped up this spring in one of the fields, by plowing in 1,700 feet of drain tile. This was an area we kept clear of previously when we did drainage work. However, when we were checking it out earlier this spring the ground was just beginning to dry and we could plot out existing tile with the eye, and verify by digging and probing. Now we knew where we could make an installation without damaging the existing system.
We then worked it down and replanted soybeans in that area. It was hardly worth the trip to plant that 1-acre spot, but it is in an irrigated field and the 'replant' will have full potential. (The field was planted the first time just last week.) I just feel better with the field completely planted.
Wheat musings
Tuesday, we also received results from tissue and soil tests that were pulled last Thursday on the wheat field. Most categories were pretty good, but the nitrogen was low. We are still learning to grown wheat, so after several phone calls we consolidated the advice and made a plan.
This was time sensitive as the wheat was heading and would begin pollinating this week. Wednesday, the final plant heath pass was made on the wheat. This included fungicide, some plant food, and sugar. We allowed that application to dry and immediately began a fertigation trip with the irrigation to supplement previous nitrogen applications. Fertigation continued through Thursday night.
Thursday, Bob began rolling soybean fields. The plan for Friday is to ease into the holiday weekend. Rock picking will start Tuesday for our kids and some friends they have recruited.
Subscribe to receive top agriculture news
Be informed daily with these free e-newsletters
You May Also Like
---