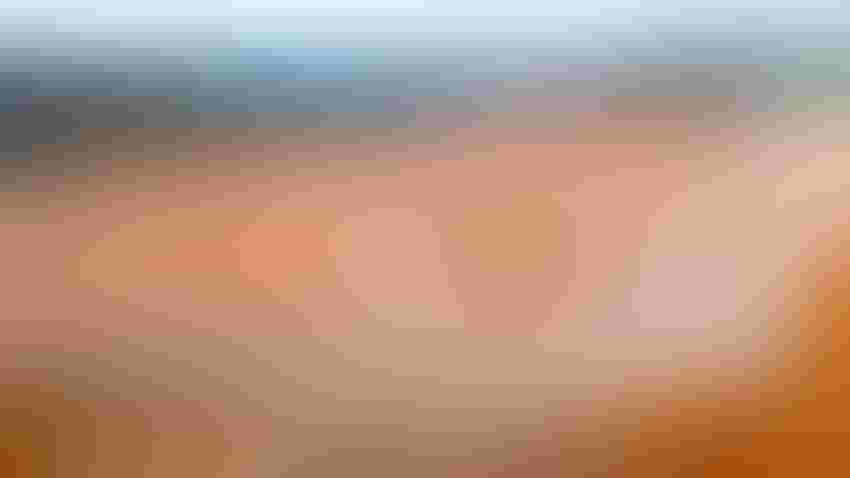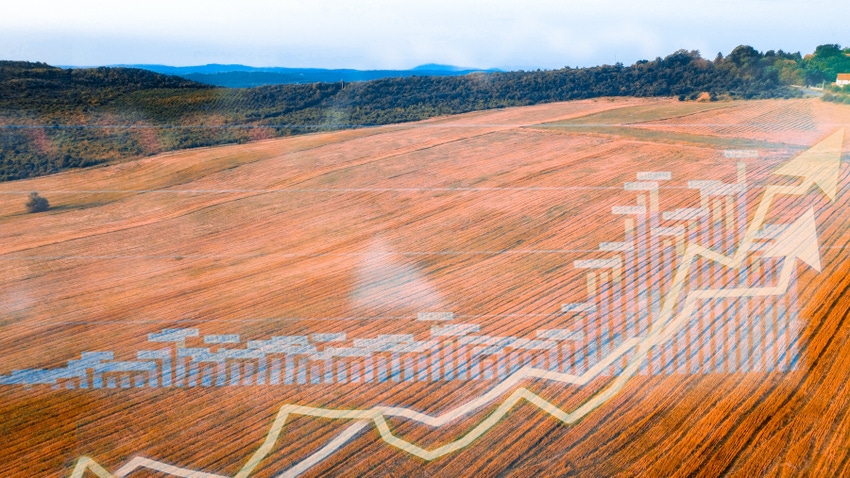 Biserka Stojanovic/Getty Images Plus
On Wednesday, the Federal Reserve announced a 0.25% increase in the Federal Funds benchmark interest rate, raising it to 4.5%-4.75% as the Fed continues its quest to fight inflation. The Fed's key inflationary benchmark, the personal consumption expenditure (PCE) index, spat out a 5.0% inflation rate in December 2022, down from a 40-year high of 7.0% recorded in June 2022.
Fed chairman Jerome Powell maintained the Fed's firm stance on combatting inflation in yesterday's comments but indicated the Fed may slow the hikes in the coming months as it tries to evaluate the turbulent state of the current economy.
A bit closer to Main Street, the recent January 2023 Farm Futures grower survey found that inflation over the past couple years has resulted in 63% of growers not being able to operate as desired amidst high prices.
Farmers' reactions
Soaring inputs and interest costs are eating into building, equipment, and even land purchases across the Heartland. "[We] cannot afford to upgrade equipment and purchase needed equipment repairs," a respondent shared. "[I] don't want to take [out a] high interest loan to run more land," another echoed.
The input price volatility has made forecasting expenses and profits more challenging for farmers who are keeping strategic planning top of mind. "I cannot make rational economic decisions with uncertainty," shared one grower. Other farmers are constrained by the inability to lock in input pricing more than 12-24 months out from applications and in some regions, supply availability remains a real concern.
Price forecasting isn't the only obstacle farmers are facing. Rent negotiations are also more challenging as profit margins tighten. "Landlords see $7/bushel corn and charge accordingly for land. The old method of figuring inputs and then crying to the landlord that the rent needs to go down does not work," one farmer lamented.
Farm Futures found that 75% of respondents are expecting lower 2023 profits compared to 2022. Of that total, 83% of respondents cited higher input costs as the primary reason for shrinking 2023 profit margins.
Nearly 86% of our farmer respondents anticipate the global economy will slip into a recession at some point in 2023. Over 78% expect commodity prices to fall and negatively impact on-farm profitability in the process.
Other operational constraints
Farmers have been overwhelmed by the rapid cost increases in every aspect of production over the past couple years. It could reduce risk tolerance for investing in new technology and efficiencies as many farmers buckle down into proven methods that provide a "sure return this year."
It could also slow transition planning for many farm families in the Heartland. Some operations are holding off on land purchases because high interest rates are preventing them from "increasing our base to make room for the next generation coming on."
"I am trying to accumulate enough revenue from my operation to buy out my siblings but interest rates and the increases in land prices are trending the wrong direction," shared another grower.
A handful of growers cited reduced input applications and changing crop rotations and livestock mixes as a means of grappling with inflation, though by and large many farmers are taking the brunt of high inflation on the chin. "Everything costs more," was a common response by many survey participants.
Most farmers (48%) aren't looking to make any changes to input programs in 2023 but focus will likely shift this year to reducing excess applications. Nearly 31% of surveyed growers plan on taking more soil tests to be more precise with applications to minimize the impact of higher fertilizer and chemical costs while still meeting yield goals.
Weathering out the storm
Over 46% of growers reported that 2022 earnings would be earmarked for advance payments on 2023 inputs. A full 23% of respondents locked in 2023 input prices last fall while another 51% had locked in some 2023 inputs as of January 1, 2023 but are still waiting for potential pricing opportunities for other products in the coming months.
Fuel (70%) and chemicals (60%) are the top items on farmers' shopping lists in early 2023.
Cash management was also a significant priority for growers closing out the 2022 calendar year. Over 39% of surveyed farmers planned to use 2022 profits to build working capital and another 31% planned on using those earnings to pay down long-term debt.
This year will also likely see many growers opt for self-financing as interest rates remain high. Nearly 68% of growers are planning on self-financing input purchases this year.
Trend changes for selling strategies
Even with the soaring cost of production and lucrative commodity prices, farmers are seemingly hesitant to pull the trigger on sales through late 2022. While corn sales were only down fractionally from year-ago levels, soybeans and wheat were down 3% and 13% from the same time last year.
What % of current/old crops have you already used/physically sold as of late December?

Source: January 2023 Farm Futures Survey
Some late 2022 sales may have been kicked down the road to minimize 2022 income taxes. Farmers could also be waiting for higher prices in 2023, especially if markets are anticipating tight commodity supplies continuing to persist in the new year.
But the rampant market volatility doesn't just make it difficult to sell available crops – the uncertainty also makes it more difficult to lock in pricing for 2023 crops that haven't been harvested (and in some cases, planted) yet. Nearly 84% of Farm Futures survey respondents were not pricing more advance sales than usual at the end of 2022 as farmers showed few signs of deviating from prior year marketing plans.
What percentage of your crops have you already priced for the following years?

Corn - New (upcoming) crop

Soybeans - Current/old crop

Soybeans - New (upcoming) crop

Soybeans - Next year's crop

Wheat - New (upcoming) crop

Source: January 2023 Farm Futures Survey
The January 2023 Farm Futures survey finds that on average, fewer new crop sales have been priced so far through late 2022 compared to the same time a year prior. By my redneck math, even with higher current 2023 NPK pricing, current new crop futures levels for corn and soybeans are still plenty profitable enough to support lucrative margins amid inflationary pressures.
Subscribe to receive top agriculture news
Be informed daily with these free e-newsletters
You May Also Like
---