Once a year, we have the distinct pleasure of sharing a new crop of Mid-Atlantic Master Farmers with you.  Yes, now — no longer in March.
Change has come to even this awards program to reflect agriculture's ever-changing farming business needs. This column is posted in the hands-on September issue of American Agriculturist, along with features on the 2016 Master Farmers. Or you may be seeing it earlier on our website as the first segment of a six-part daily series.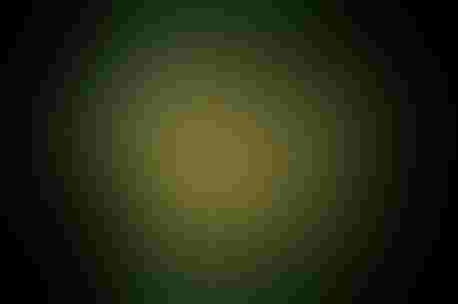 We're also working more closely with the Master Farmers Association and its PennAg Industry's management team to help raise even more ag scholarship funds for students attending land-grant colleges in Delaware, Maryland, New Jersey, Pennsylvania and West Virginia. We're also deeply appreciative of the co-sponsoring role of the land-grant Extension staff in those states plus, the support of AgChoice Farm Credit and Mid-Atlantic Farm Credit.
6 powerful ingredients in making a Master Farmer
Every farm business has its ups and downs. Right now, dairy farms are probably struggling the most, as we've reported. Corn and soybean producers, too, have found it difficult to cut back spending after enjoying historic market highs.
1. Master Farmers, however, seem to do a better job of planning and anticipating those downturns. They tend to keep larger cash reserves, even substantially higher feedstuff reserves for weather or market "droughts."
2. Most have indomitable spirits — grit and determination to find ways to recover no matter what the crisis.  
3. Most are "plugged into" a network of like-minded souls.
4. While they may be hope-and-pray people, they're also very bottom-line oriented. They tend to have a clear perception of return on investment and usually beat their own estimates.
5. All have a keen sense of civic responsibility, which leads them into leadership roles vital to greater agriculture and beneficial to their communities. This, too, is a key ingredient.
6. A sense of enjoyment is a masterful factor we rarely write about. You know that "all work and no play makes John a dull boy," right? Masterful farmers experience this joyful ingredient many ways — fishing, hunting, flying, mentoring next-gens, coaching, even hosting community events.  
2016 Master Farmers
The 82nd class of Mid-Atlantic Master Farmers includes David and Linda Burrier of Union Bridge, Md.; Francis and Daniel Mains of Newville, Pa.; David Masser and Julie Ballay of Sacramento, Pa.; Charles Jr. and Bonnie Ulmer of Cogan Station, Pa.; and Martin Yahner of Patton, Pa. Watch for the daily story series on them next week.
$15 minimum ag wage — Round 2
As expected, no one particularly liked July's editorial on "Ag will adapt to $15 minimum wage." The whole point of it was to get you thinking about the implications of what's coming and how you might adapt.
One "bean-counter" critic noted, "Assuming Pennsylvania doesn't join the insanity [follow New York's lead in jumping the minimum wage], dairy in New York is done. Dairy cannot afford $15-per-hour labor, and certainly can't afford the technology to replace the labor. Margins won't allow it."
Bite-sized morsel: To be in any business today, you need boldness in your bones and brains in your bean.
Subscribe to receive top agriculture news
Be informed daily with these free e-newsletters
You May Also Like
---