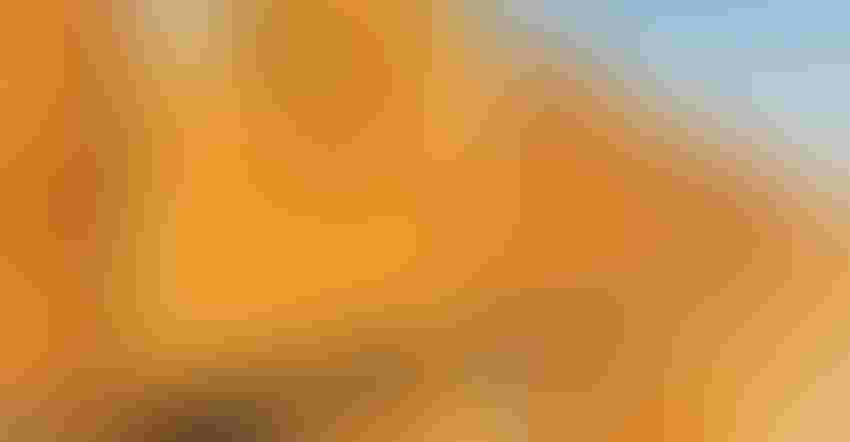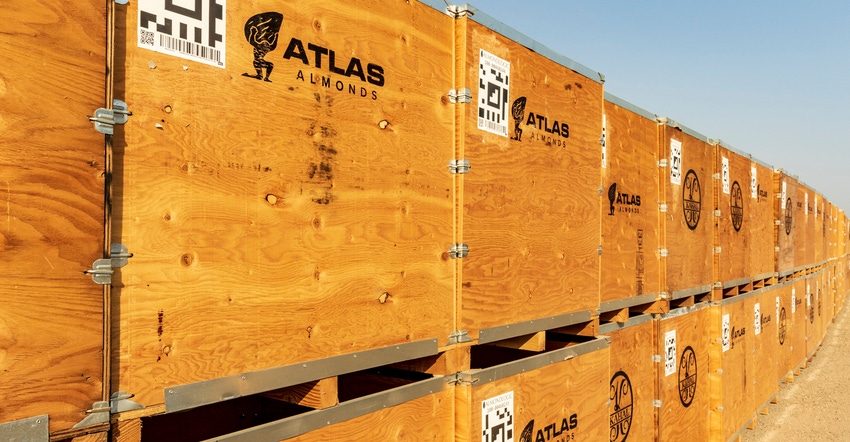 Global shipping companies are blamed for causing U.S. almond exports to tank over the past several months. This fails to explain how, under similar circumstances, the U.S. almond industry had its best export year ever during the previous marketing year.
Todd Fitchette
Will the almond industry's meteoric rise in California flame out in the wake of tariffs, shipping company constraints and the state's groundwater law?
Record U.S. almond exports in the last marketing year were not sustained as constraints outside the control of the federal marketing order responsible for promoting U.S. almonds lean hard against the industry. After a record August to open the 2021/22 marketing year, monthly export numbers fell by as much as 36% year-over-year.
What happened? Surely the shipping container issues that agricultural marketers have complained about for well over a year didn't magically appear overnight in September. We've been covering this issue since the early days of the pandemic. How did the U.S. almond industry manage record exports in the previous marketing year, only to see export numbers tank within the past few months?
Did U.S. almonds fall out of favor with global buyers? It can't be for price; surely, they can get them at a greatly reduced price over what they sold for just a few years ago.
In its mid-February market report, Blue Diamond Almonds writes that January's almond shipments of 177 million pounds "were in line with market expectations." This as "export shipments bore the full brunt of the shortfall as vessel and container logistics continued to complicate the industry's ability to execute," the large almond cooperative writes in a recent newsletter.
How did the U.S. almond industry achieve record exports amidst the horrific global shipping constraints we were told about? Would there still be a glut of U.S. almonds had shipping companies not charged confiscatory rates and favored the practice of dead-heading empty containers to Asia rather than filling them with U.S. food exports?
According to Blue Diamond, almond shipments to China were down 27% over last year. As U.S. almonds could not be guaranteed to reach China ahead of the Chinese New Year, buyers there are said now to be watching market prices as they seek to replenish their supplies. Some believe this will give Australia a competitive advantage over the United States with its counter-season production and ability to sell nuts duty-free into China.
How will global consumers respond to dwindling supplies of U.S. agricultural goods? We've long been told that the foreign appetite for U.S. commodities has been high because of quality. Which countries do we cede our agricultural advantage to, and do we get it back once we lose it?
For all the talk of needing more food for a growing world population and increasing middle-class buyers in places like China and India, it doesn't appear that the U.S. is positioned very well to participate in the global marketplace, which is ironic given our desire to embrace the kinds of sustainability practices we're told the world wants. Was that the goal of the free trade agreements we were sold?
As the appetite for non-food consumer goods increases to pre-pandemic levels, one would think this could bode well for U.S. food products destined for world markets. Instead, we continue to read and hear about how the global shipping monopoly and global politics are successfully choking out U.S. farm exports.
Subscribe to receive top agriculture news
Be informed daily with these free e-newsletters
You May Also Like
---