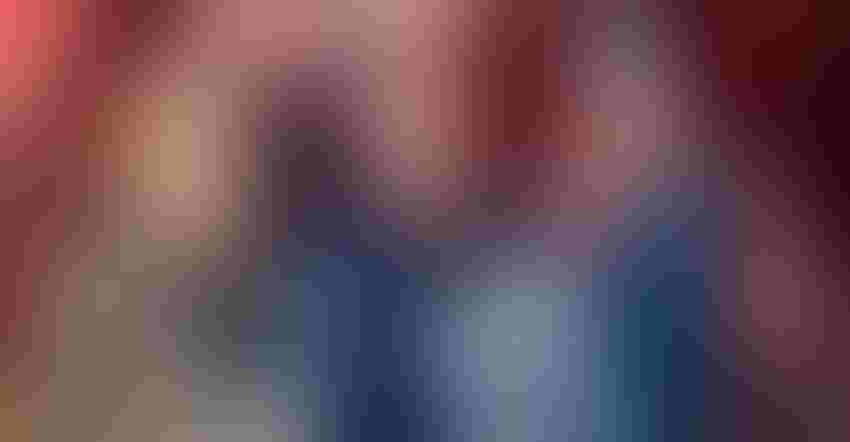 FAMILY: Author Cynthia Ryan and her dad flank Fritz Robinson, their longtime farm operator.
Doug Bergeron
In mid-October, I set out for the 600-mile drive from Birmingham, Ala., to central Illinois to catch a few days of harvest. But 30 miles before I reached Clinton, I learned that this wouldn't be any ordinary farm visit.
My phone rang, cutting into a Springsteen song as I drove past half-harvested fields on Interstate 72. I smiled, thinking that Dad would have shaken his head to see the Robinson name appear on the head unit and me push a button on the steering wheel to answer. Mom and I had failed to persuade him to scale up his 2016 Silverado to include the basics like automatic windows and mirror adjustment knobs.
"Hi, Cindy, this is Chris," our farm operator Fritz Robinson's wife greeted me.
My smile evaporated as Chris shared some sobering news. Fritz's cancer had recurred, and he'd be retiring from farming. She wondered how I'd feel about their son Brian stepping into the job.
"You don't need to worry about this year's crop," she assured me. "The boys and I are finishing up."
Farming families
The Ryan family's history with the Robinsons goes back several decades.
In 1980, Fritz took over farming a tract that backed up to one of our fields to the west of my family's farmhouse. Shortly after Fritz started working his ground, he and Dad crossed paths.
"I saw your dad sitting on his old Minneapolis tractor," Fritz recalled. "He looked stuck, so I headed his way."
"Hi, young man!" Dad hollered when he saw Fritz coming. "Are you a Catholic?"
"Um, no," Fritz responded, wondering where the thread might be going.
"Well, I was thinking that I need a rosary and a six-pack about now," Dad joked, nodding his head toward tire tracks marking the events of the past hour.
Fritz helped pull Dad out of the mud, and the two of them continued conversing about farming and family for nearly 40 years. Sometimes with beer, sometimes without.
During that time, a lot changed.
The Robinsons welcomed two sons: Brandon in 1982 and Brian in 1984. I left home to pursue my dreams, met my husband and welcomed two daughters of my own.
But Dad and Fritz kept on farming. Dad invited Fritz to park his equipment behind our house and borrow tools from the shed. They worked together to put in fences and improve the terrain on both sides. Brandon and Brian would stroll across the field to where Dad and his younger brother, Buddy, were combining to ask for a ride. Eventually, Fritz's sons worked alongside their parents, waving to a Ryan as they started in on another row.
New generation
When Dad retired in 1998, he brought Fritz on board as one of two operators. Like most farm families, Dad quickly learned that the Robinsons were a package deal. Chris, Brandon and Brian were part of the picture from dawn until dusk, taking turns on the tractor and hauling loads of grain to the elevator.
When Brandon married Becky, his bride leapt head-first into the rotation, and eventually, they brought son Grant into the cab — an opportunity for a ride-along while parenting on the job.
"I couldn't believe it when I saw Brandon changing the baby's diaper in the combine!" Dad once told me with a grin stretching from ear to ear. "Things sure have changed!"
Brian and wife Kristen now have a son named George, a Robinson that Dad never got to meet. As Brian and I negotiate a new crop-share lease and sign paperwork at the Farm Service Agency office to transfer the operation of select tracts to him, the legacies of farming and family we each bring to the table are integral to the process.
For more than four decades, the Ryans and the Robinsons have trusted one another to be good stewards of the land that we care about. And to be good neighbors, the kind willing to pull a fellow farmer out of the occasional rut — beer or no beer.
Ryan is a farmer's daughter from Clinton, Ill., and a professor at the University of Alabama at Birmingham. Following her father's death and mother's relocation to her Alabama home, Ryan manages the family farm from afar.
About the Author(s)
Subscribe to receive top agriculture news
Be informed daily with these free e-newsletters
You May Also Like
---