The important role of women in agriculture and global security was the theme of a recent event at the World Food Prize Hall of Laureates in Des Moines. It was held to celebrate Dr. Norman Borlaug's 102nd birthday and also International Women's Day. Borlaug, an agricultural scientist and plant breeder who died in 2009, founded the World Food Prize 30 years ago to honor people and organizations focused on alleviating world hunger. An Iowa native, Borlaug was born and raised on a farm near Cresco in northeast Iowa.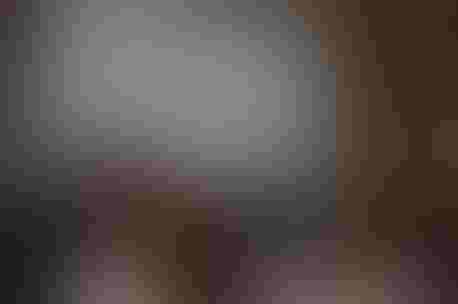 WOMEN FARMERS: A farmer from Guatemala, Olga Tumax said: "Now the men see that we can produce food for family consumption and sell the surplus for a little income. The men come and ask us how we are able to do this. They are learning from women."
The World Food Prize Foundation, Oxfam America and Foods Resource Bank sponsored the "Women in Agriculture: The Road to Global Security" discussion on March 29 and 250 people attended.
Featured speakers were Joni Ernst and Olga Tumax
Keynote speaker was U.S. Sen. Joni Ernst, Iowa's first female senator. Elected in 2014, she is an advocate for agriculture. Ernst is the first woman to represent Iowa in the U.S. Congress and the first female military veteran to serve in the U.S. Senate from any state.
Also featured on the program was Olga Tumax, a woman from Guatemala who is a smallholder farmer and community organizer in that Central American country. She described the importance of making space for women to participate in agriculture, household decision-making and local government. The Food and Agriculture Organization of the United Nations reports that if women farmers had the same resources as men, the number of hungry people in the world could be reduced by up to 150 million.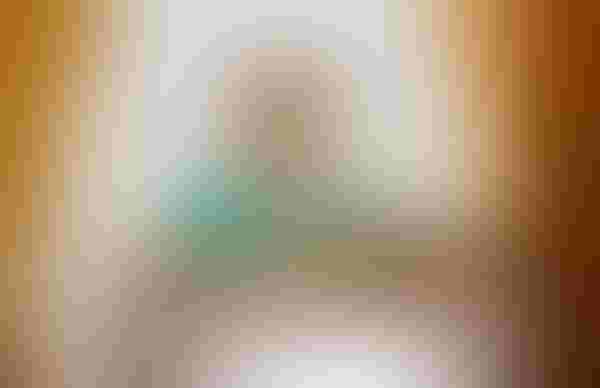 FEEDING THE WORLD: U.S. Sen. Joni Ernst of Iowa noted that "Norman Borlaug, founder of the World Food Prize, realized the important role of women in helping feed the world and in providing global security."
A panel discussion followed the presentations by Ernst and Tumax. Panelists included Hugo Garrido of Foods Resource Bank who works in Guatemala, and Nora Tobin of Self-Help International. The panel emphasized the need to protect human rights and support women working for freedom and equality on local, national and international levels.
Importance of women in agriculture across the globe
Ernst grew up on a farm at Red Oak in southwest Iowa. She retired in 2015 from a military career serving as an officer in the Iowa National Guard. In her World Food Prize presentation Ernst focused on how women play a key role in providing food and stability for their families and peace in the world.
Tumax, the Guatemalan farmer, has taught women in rural villages in her country how to build low-cost greenhouses and add nutritional options to their community food supply. Tumax centered her presentation on her experience in the field.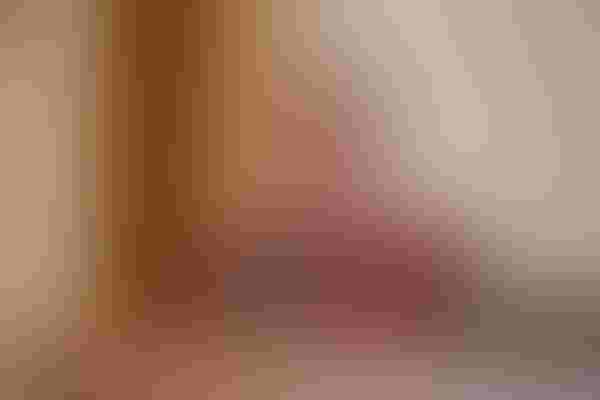 POWERFUL WORDS: "No one is harder working than a mother struggling to feed her family." A message to remember, spoken by Olga Tumax recently at the World Food Prize Hall of Laureates in Des Moines.
Ambassador Ken Quinn, president of the World Food Prize Foundation, in his opening remarks pointed out how Norman Borlaug worked in some of the world's poorest nations and saw firsthand that it is often women who do much of the farming and growing of food to feed their families.
Women provide 43% of ag labor force in poor nations
Women today make up 43% of the farm labor force in developing countries, according to the FAO. Two-thirds of the world's livestock keepers are women, managing and taking care of livestock and poultry.
"Women in agriculture have to deal with many challenges," noted Ernst. "Access to resources and gaining the support of nations like the United States and elevating women in developing countries is extremely important. It's something Norman Borlaug strongly supported. We see many women in the displays throughout this amazing World Food Prize Hall of Laureates. He recognized the importance of women in agriculture. Not just in the U.S. when America was a developing country, but now worldwide as well."
Ernst says we can all help. "With whatever services Americans provide through our agricultural and educational assistance, we need to encourage women to really challenge themselves working in agriculture or by being successful as small business owners. We need to provide encouragement along with necessary services to women, both here in the U.S. and abroad."
ISU student exchange to Ukraine was life-changing
In 1989 while a student at Iowa State University, Ernst participated in a student exchange program and lived with a family in Ukraine. Ernst got a firsthand look at communism and its socialist agricultural system. The host family she lived with and others she talked to in Ukraine asked many questions about America, curious as to what it's like to live in a land of freedom and democracy and to have dreams and be able to achieve them. Under communism and socialism, the Ukrainian people did not have freedom and opportunity.
The Ukrainians had an austere standard of living, no freedom to make their own decisions, and didn't have life's opportunities that people were able to enjoy in the U.S. Life was not fun under the thumb of the Soviet Union and its communist dictatorship and military presence in Ukraine.
Ernst returned to the U.S. and her studies at ISU with a greater appreciation of life in Iowa and faith in the U.S. system of government, freedom and democracy. She wondered, "How can I give back to my country? How can I show I appreciate what America offers?" Ernst joined ROTC at ISU and eventually became a member of the Iowa National Guard. "I realized we needed to protect our freedoms," she said, "and that we need to help spread peace, freedom and democracy in the world."
Many women in ag are still among the world's poor
In much of the world today, women are working hard in agriculture but are still among the world's poor. "As a U.S. Senator, I get the chance to travel abroad and visit other countries," says Ernst. "As part of a group exploring trade policy, I recently returned from visiting Singapore. Women are helping supply food for the world. I see it wherever I travel."
Especially in developing countries, many societies and governments bar women from fully participating equally with men in job opportunities, wages and property ownership. Ernst talked with Olga Tumax about these issues when the two of them met at the recent World Food Prize event. Tumax, in her presentation, told how in Guatemala women farmers are just as efficient as men in producing crops and livestock and making management decisions.
But women are limited, often denied access to technology and they have no property rights. Farms in Guatemala are owned by men. Tumax said, "We women do much of the work, but the men usually say, 'This farm and this land is my property, not yours.'"
Women farmers should have the right to make decisions
Olga Tumax said women should have the authority to make their own decisions, not just in farming but also in being able to pursue an education and in family planning. "Little by little, we are gaining that in Guatemala," she said. "Our people need access to food security. If families have food, they are happy and the children will study and can attend school.
"But the land is in the hands of the husbands. Unfortunately, it continues that way in most cases," said Tumax. "I wanted access to land and was denied it." She explained that "Church World Service and Food Resource Bank came and helped a group of us women build a greenhouse. Men laughed at us, saying we couldn't make a commercial greenhouse work. Now, 30 women are growing food, vegetables and other produce in greenhouses. And we share our expertise and knowledge with other women. We have to fight for our rights and move forward."
She added, "In Guatemala, most land is owned by men. But with this program and trainings empowering women, we have learned to advocate and gain access to land. The land is still in the name of men in most cases. But now they give us an area where we can work and produce vegetables and build greenhouses."
Seeds of hope are also taking root in Africa
The "Women in Agriculture: The Road to Global Security" program at the World Food Prize Hall of Laureates on March 29 concluded with the panel discussion.
The panel included Nora Tobin, executive director of Self-Help International (www.selfhelpinternational.org) based at Waverly, Iowa. Tobin's presentation explained her organization's work in empowering women in Ghana in Africa. Also on the panel was Hugo Garrido from Foods Resource Bank's food security program in Guatemala, who discussed his experiences with rural families in the region. The panel was moderated by Catherine Swoboda, director of planning for the World Food Prize.
Garrido explained that "Church World Service and other organizations help us with our work in Guatemala promoting human rights. Families in Guatemala have had their lives transformed for the better, thanks to the financial support and involvement of Americans. Farmers in Iowa are involved in our programs."
Eliminate hunger by teaching people to help themselves
Tobin explained how Self-Help International was founded in 1959 and its mission today is still the same: helping people eliminate hunger by teaching them how to help themselves.
The Self-Help program has been in Ghana in Africa since 1989. "We are teaching farmers in Ghana how to grow Quality Protein Maize, how to increase their yields and to provide food for school programs," says Tobin. "As Norman Borlaug said, you can't build a peaceful world on empty stomachs and human misery."
Tobin added, "We want to make sure girls in these developing countries stay in school and get an education." Half of the farmers in Ghana are women. "Supplying them with micro-credit, small loans for their farming or small business operations, is helping. And we are getting a 98% repayment rate." In addition to Ghana, Self-Help has programs in Nicaragua.
If you want global food security, work with the women
A woman farmer in Africa told Tobin: "I am most proud. Because I have a loan I can operate the farm and make a profit and put my two daughters and son through high school. Thanks to micro-loans, women are helping change the world. Women invest 90% of their income in family. If you want global security, you must work for food security; and if you want food security you must work with the women."
Olga Tumax talked about how women are often abused by their spouses in these developing countries. "There are laws against that in Guatemala, and we are hoping to see the law enforced." She told how a man who was the leader of a community gave orders to some local women to quit talking to other women about their rights. "We decided we would not be quiet and we would continue standing up for our rights," said Tumax. "We want to say thank you to the U.S. government workers and others in Guatemala who are helping us, who have helped us stand up against many injustices, including genocide."
ABOUT THE WORLD FOOD PRIZE: The WFP (www.worlfoodprize.org) is the foremost international award recognizing the achievements of individuals who have advanced human development by improving the quality, quantity or availability of food in the world. The Prize was founded in 1986 by Dr. Norman E. Borlaug, recipient of the 1970 Nobel Peace Prize. Since then, the World Food Prize has honored outstanding individuals who have made vital contributions throughout the world. Thirty-nine laureates have been recognized from Bangladesh, Belgium, Brazil, China, Denmark, Ethiopia, Ghana, India, Israel, Mexico, Sierra Leone, Switzerland, the United Kingdom, the United Nations and the U.S. The World Food Prize annually hosts the Borlaug Dialogue international symposium and a variety of youth education programs to help further the discussion on cutting-edge hunger and food security issues and inspire the next generation to end hunger.
Subscribe to receive top agriculture news
Be informed daily with these free e-newsletters
You May Also Like
---