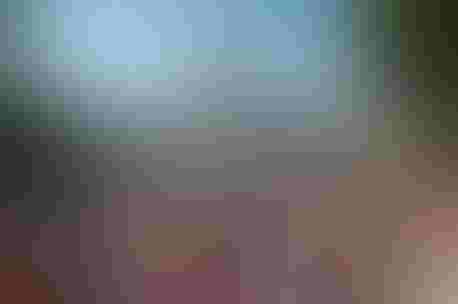 This fall, I went to one of Franklin Graham's Decision America rallies held in all 50 states. The whole point of this Christian evangelist's tour was correct: The Nov. 8 election is the most critical in our nation's history and will determine America's future.
So you know, Graham does not openly support Hillary Clinton or Donald Trump. The rallies were to raise America's attention to a sure-to-come crisis, to peacefully engage others on key issues and to urge people to vote. The only hope for this country, contends Graham, is if the people of God are willing and unafraid to speak out and take a stand for truth and righteousness. That's also why I've written this.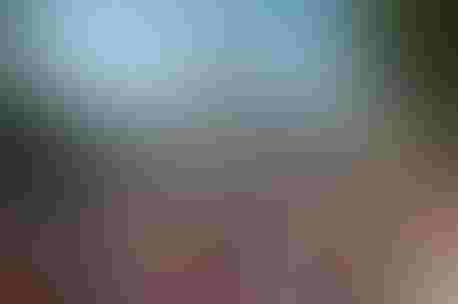 Everybody, and I do mean everybody, is voicing frustration with America's political system — many near the point of rage. I saw many people of agriculture among the 7,000-plus crowd at the Decision America rally in Harrisburg, Pa.
Imagine more than 250,000 people at more than 50 rallies — no flag burning, no fistfights, no bombs or tear gas — just listening, singing and praying. That's the kind of unity we must return to.
Why this election is critical
With the current trend toward socialist federal policies and open borders to all, America is past the tipping point where those receiving government paychecks, benefits and welfare exceed those paying Uncle Sam's bills. We absolutely must attempt to restore a balance of liberal and conservative philosophies — and that of the U.S. Supreme Court and federal courts.
We've warned of these momentous dangers many times over the last decade. We must vote for the welfare of our nation, not just for its welfare nation.
Don't know what "socialist" means? Academic experts define it as "the production and distribution of resources controlled by members of that society collectively or by the government." Ask Chinese, Russian and Venezuelan farmers how well that's working out for them.
Before going any further, please study the ag policy differences of Hillary Clinton and Donald Trump entitled Clinton and Trump: Where they stand on ag. They're the candidates' actual responses to Penton Agriculture's questions.
Also scrutinize the integrity and records of their handpicked vice presidents — Sen. Tim Kaine and Gov. Mike Pence — plus key campaign staff. For instance, I've known Dr. Ben Carson for years — an incredibly smart man with a rock-solid character and high moral values. Remember, "birds of a feather hang out together."
It's about policy, not just persona
Like too many youth awards programs these days, you might wish we could give them a ribbon for showing up, without giving one candidate the grand prize. But this election is about America's future path, not just about Clinton vs. Trump.
Neither campaign camp is above spinning half-truths and full lies, and they have plenty of help from guileful and gullible media. So carefully study their stances — not secondhand analyses — on issues important to you.
Our country's pinnacle issues are national defense, illegal immigration, economic growth of the middle class and upward-spiraling over-regulation — not climate change, not global trade, not abortion, not gay/lesbian rights, not even Black Lives Matter. The latter are secondary issues at best. And there's a 0.0001% chance of either candidate making a dent in federal spending.
If you're one of the 30% of eligible voters who casts a ballot, the influence of your vote will be multiplied by the failure of those who don't. Your choice really comes down to continuing the policies and priorities of the current administration vs. attempting a major fix by a bottom-line outsider.
Bite-sized morsel
The push to make the U.S. Constitution and Bill of Rights into "living documents" really means changing them into "dying documents."
Beware of media bias
You'd think a rally of more than 7,000 people on the Capitol steps would warrant news coverage. Don't be too surprised that you didn't see much media coverage of the Decision America rallies in your state. It's confirmation of a liberal media bias against religion.
Few media outlets, for instance, covered the Harrisburg Capitol rally. The crowd of more than 7,000 people and the message were largely ignored, while local crime, social issues and politics grabbed front-page coverage. Decision America coverage amounted to a few short video clips of Franklin Graham and small, back-page stories.
About the Author(s) Editor, American Agriculturist
For more than 38 years, John Vogel has been a Farm Progress editor writing for farmers from the Dakota prairies to the Eastern shores. Since 1985, he's been the editor of American Agriculturist – successor of three other Northeast magazines.
Raised on a grain and beef farm, he double-majored in Animal Science and Ag Journalism at Iowa State. His passion for helping farmers and farm management skills led to his family farm's first 209-bushel corn yield average in 1989.
John's personal and professional missions are an integral part of American Agriculturist's mission: To anticipate and explore tomorrow's farming needs and encourage positive change to keep family, profit and pride in farming.
John co-founded Pennsylvania Farm Link, a non-profit dedicated to helping young farmers start farming. It was responsible for creating three innovative state-supported low-interest loan programs and two "Farms for the Future" conferences.
His publications have received countless awards, including the 2000 Folio "Gold Award" for editorial excellence, the 2001 and 2008 National Association of Ag Journalists' Mackiewicz Award, several American Agricultural Editors' "Oscars" plus many ag media awards from the New York State Agricultural Society.
Vogel is a three-time winner of the Northeast Farm Communicators' Farm Communicator of the Year award. He's a National 4-H Foundation Distinguished Alumni and an honorary member of Alpha Zeta, and board member of Christian Farmers Outreach.
Subscribe to receive top agriculture news
Be informed daily with these free e-newsletters
You May Also Like
---